---
Last Year I finished a Dining Room Set for my wife. We both like the Shaker style so I decided to try and make something worthy. The set is made from Curly Maple, Clear Maple, Birds Eye Maple, Mahogany and Poplar as a secondary wood.
I followed Jeff Jewit's recipe of using a water soluable anilyne die to help pop the figure in the curl and birdseye.
The finishing schedule was several liberal coats of BLO with a top coat of 2lb cut of Super blonde shellac rubbed out with 0000 steel wool and Briwax.
Here is a side view showing the tapered legs and Curly Maple panel construction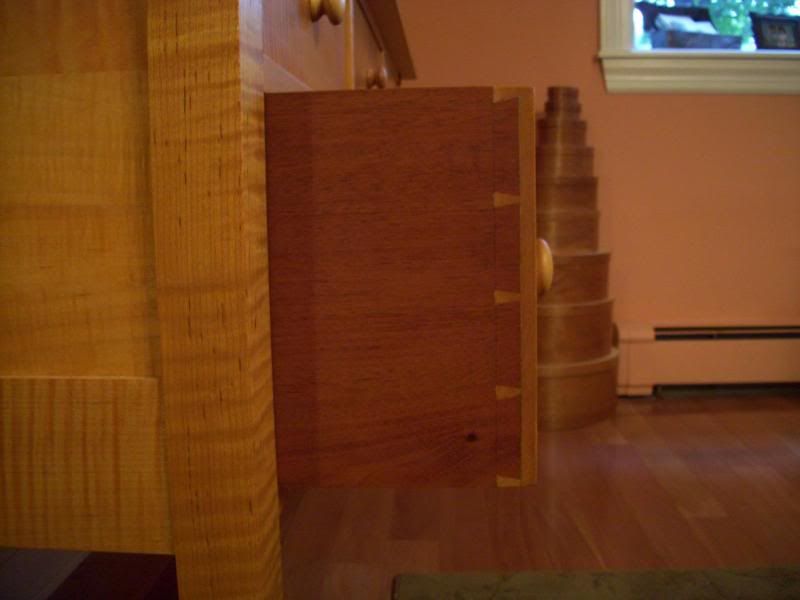 Here is a drawer detail. Drawer sides were made from 1/2" Mahogany. All dovetails are handcut.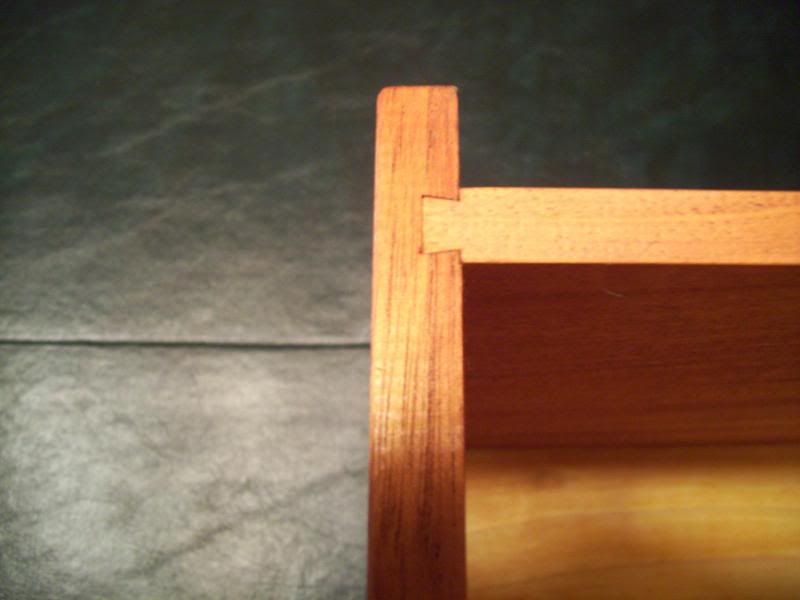 The drawer backs are connected to the sides using sliding dovetails.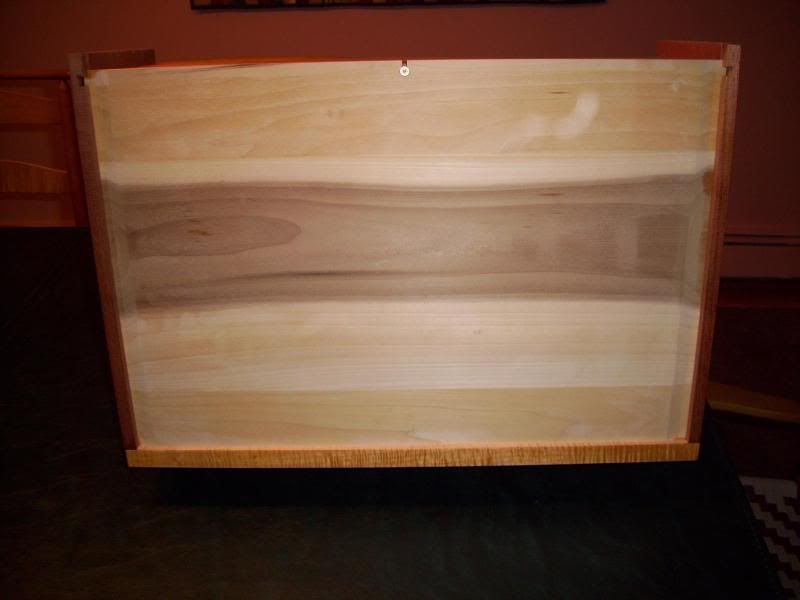 The drawer bottoms are from 5/8" poplar cut as raised panels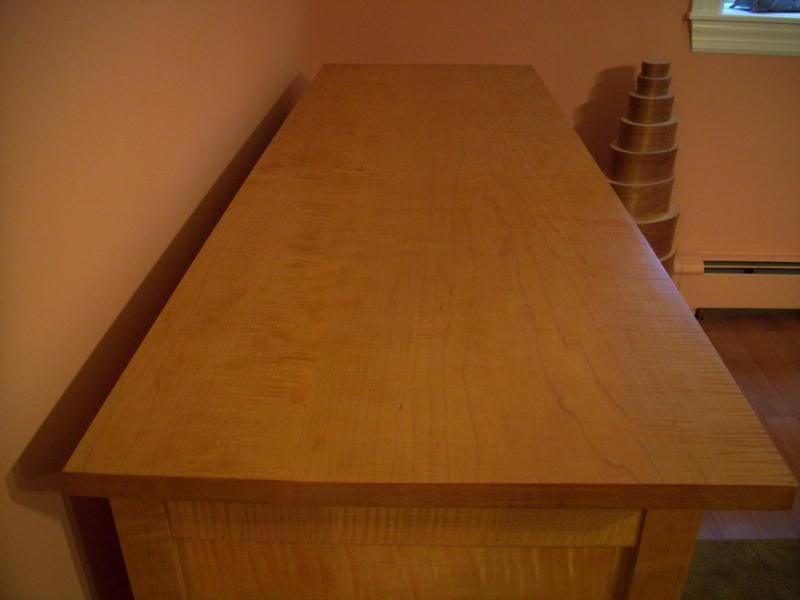 The top is made from two boards with a some light figuring.
---
---
---
---