---
I got the design from http://www.toolsforwoodworking.com. On this website you will find the exact plans with to scale drawings. There are more designs, like on http://www.geocities.com/plybench/bowsaw.html?200821.

The lumber was from pallets that came from Taiwan with plant material for our nursery.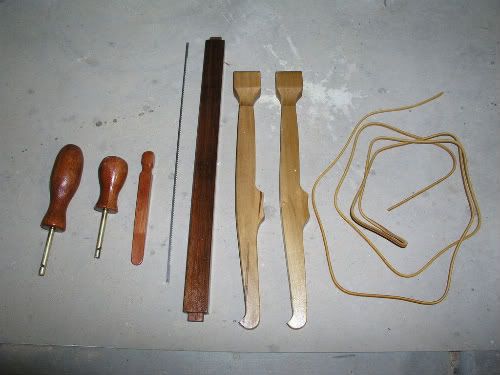 I thought it was cool to make this thing low cost. the metal pins are made from door hinge pins. The tention cord is a shoe lace I bought at Albertsons.

-- rhykenologist and plant grower
---
---
---
---