---
Updated 12/17/12: I made a chain to keep the Cook Book / iPad Stand upright and it's working beautifully. I couldn't find exactly what I needed off the shelf, but I was able to make it using a few inches of jack chain and a small hook latch found at Home Depot.
The dimensions of the stand are 10"H x 12"W x 11"D when open. 10" x 12" x 3.25" when closed. I thought this would be a convenient size for an iPad and most cook books. It also folds down flat to store in a kitchen drawer.
Side view showing chain:
Folded flat: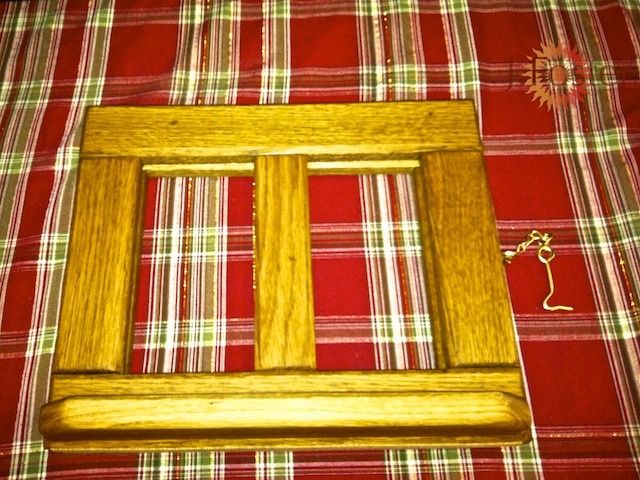 I also took a few more photos of the finished book stand in use (the book is going with the stand as part of the gift):
12/16/12:
I made this cook book/iPad stand as a Christmas Gift. It's made of some rift sawn white oak that I had left over from a bookcase project and three small hinges. I'd like to find a small chain to prevent it from opening all the way, but I put some strips of self-stick cork drawer liner on the bottom to keep it from sliding and that seemed to work when I tested it. The finish is Watco Danish Oil. I'm going to give it a coating of bee's wax and buff it up before I wrap it up for Christmas. I love how the bee's wax with orange smells.
I like quick projects like this that I can take from start to finish in a day or two.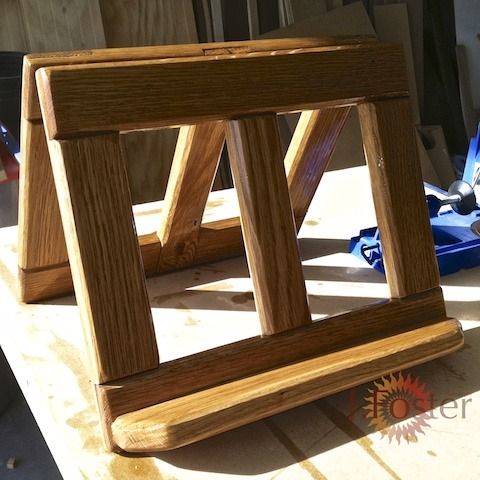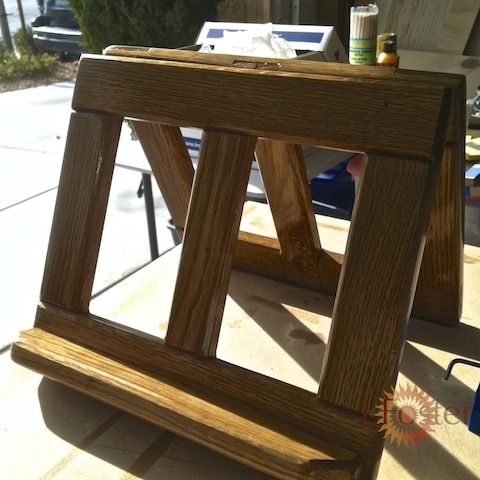 -- "There seems to be a black hole in my garage that swallows up pencils and tape measures as soon as I put them down."
---
---
---
---