---
Hi all, This piece was a piece of cake to refinish. It had a top and two sides. Everything was flat.
The finish was pretty much gone so I really only had to sand it with 400 grit and then applied
the sanding sealer.
After sanding and applied Sanding Sealer.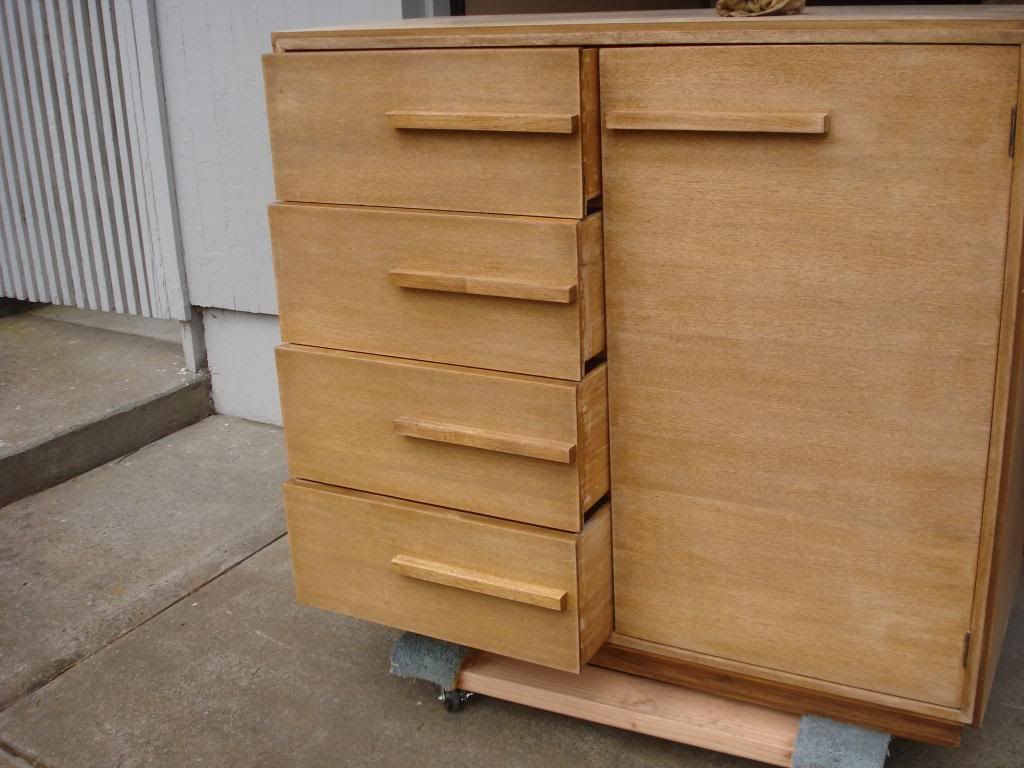 After 4 coats she looks amazing..Brought a new glow to this 70 year old piece..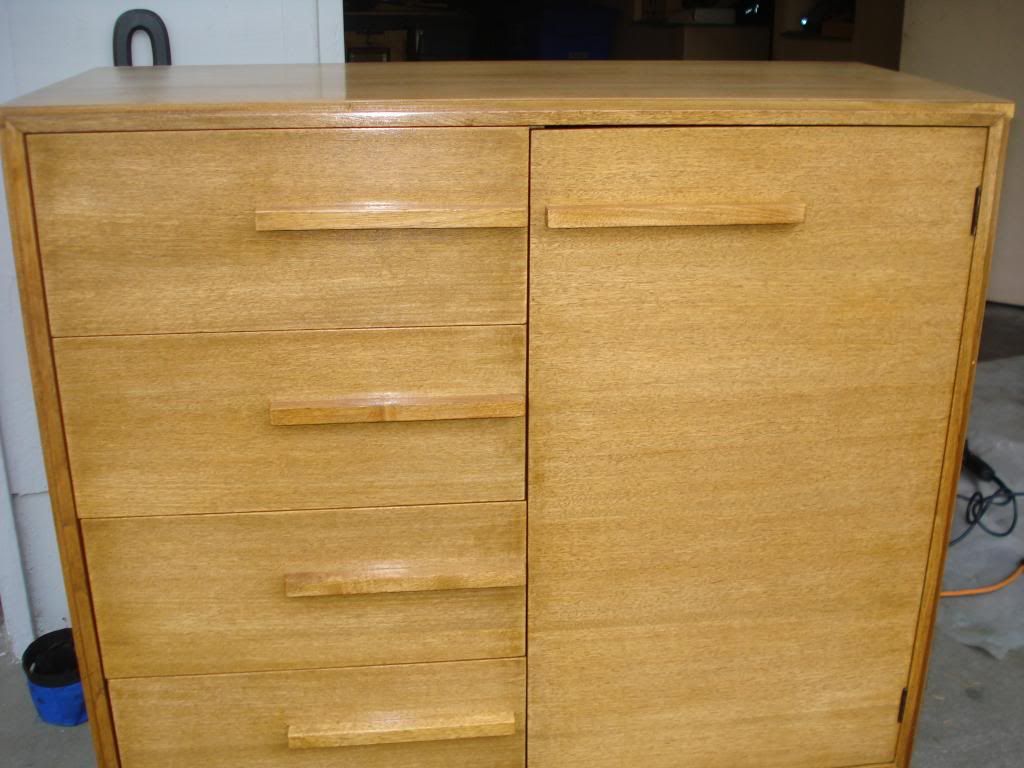 All done.. Yeah.. Please Comment..
Youtube video (http://www.youtube.com/watch?v=tDLMaA4I6tU&feature=plcp)
Thanks, Michael Frey
Portland, OR
FREY WOODWORKING INC.
---
---
---
---