---
Hi, Hope your happy woodworking. When it becomes to a living it's a different story..It's been a while since I have posted any projects.. Been really busy…go figure. Anyways this a was project I did a while back, but never got a chance to post it. This was part of a set of 4 pieces made by the same company. The pieces are about 70 years old and have veneer, so when I received them the biggest problem was the veneer. I don't know how many times this piece had been refinished, but if I made a mistake I would have been in big trouble… No way to find 70 year old aged mahogany veneer.
This is what the piece looked like when I got it. The Finish was pretty much gone.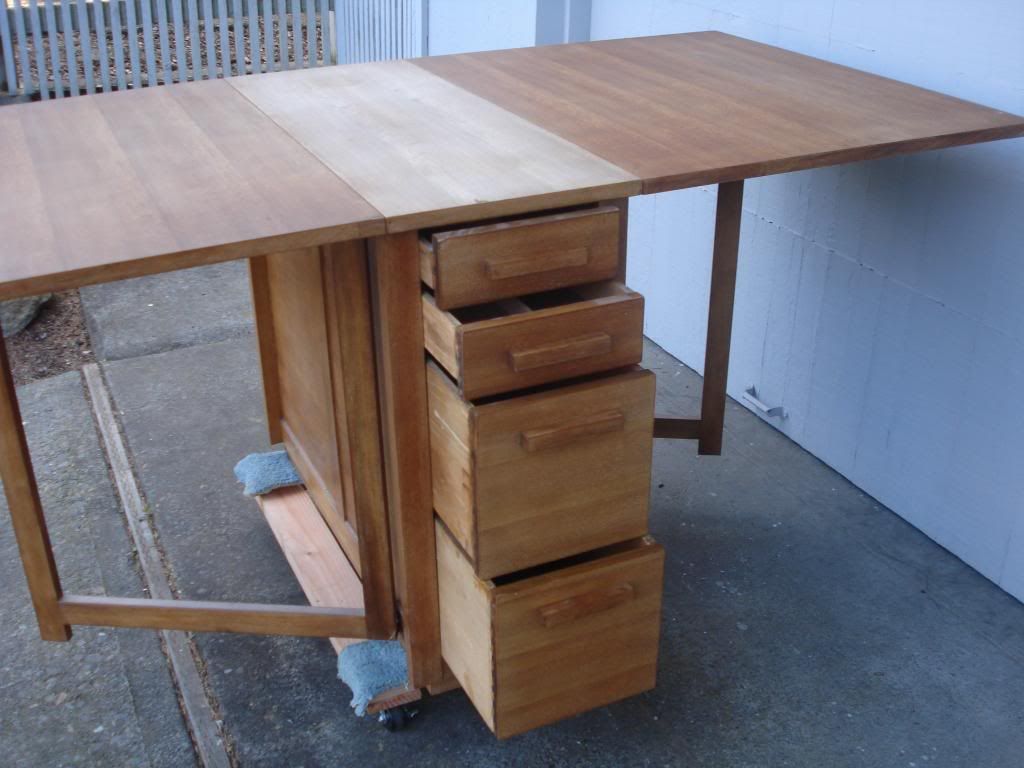 This piece called for a basic re-finish. Sand it to 400 grit.
After the piece was sanded I applied the sanding sealer and after it dryed I put 4 coats of Sam Maloof
Poly/Oil finish. My client seem to always chose that finish. Pricy but looks amazing.
ONlY HAND RUBBED FINISHES at FREY WOODWORKING INC.
One down 2 to go.
Heres the link to the Youtube video on this project.
http://www.youtube.com/watch?v=qiGKnNMDtzc&feature=plcp
Please comment.
Thanks, Michael Frey
Portland, OR
FREY WOODWORKING INC.
---
---
---
---