---
Built this fence for security around our new pool. It spans between my house and my shop. It's about 25' long. The arbor is 8' tall and 5' wide (gate is 4' wide). Constructed completely out of Western Red Cedar and has 7 coats of Epifanes Clear Gloss for a finish. All of the screw holes have been plugged and sanded smooth.
The arbor is a similar version of Norm's design on his website here: http://www.newyankee.com/index.php?id=53#ecwid:category=1855074&mode=product&product=7916486
The posts are buried in concrete 2-3' deep.
Laid decorative rock down in the 'alley' so I don't have to worry about cutting the grass. I laid sandstone flagstone on top of crushed limestone for a walking path.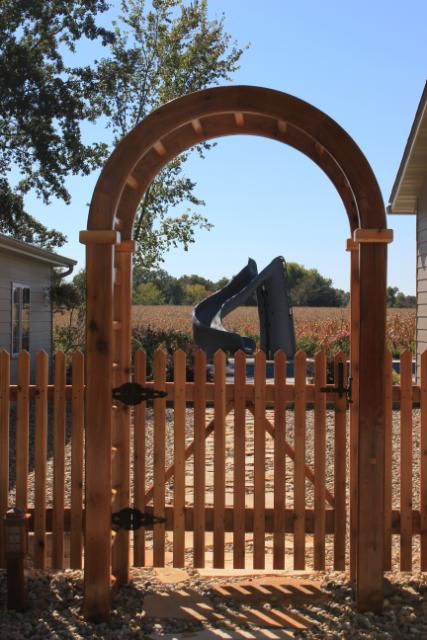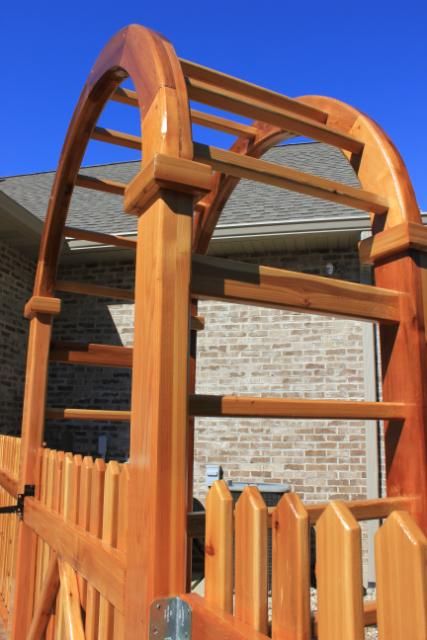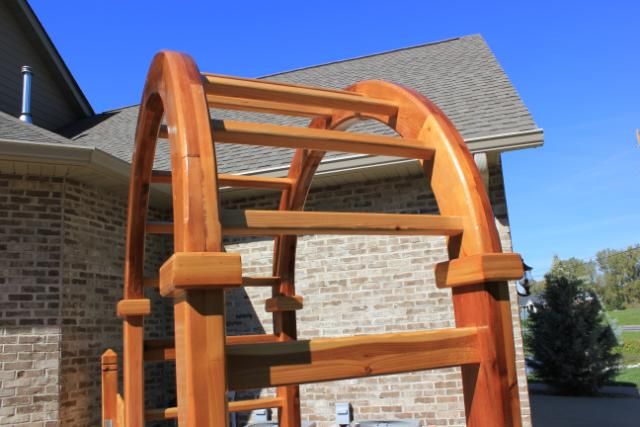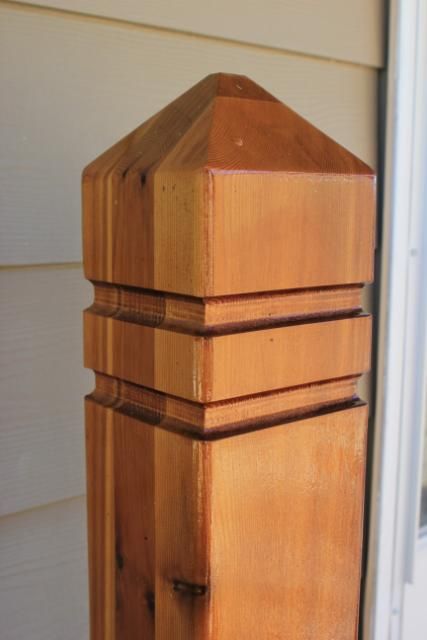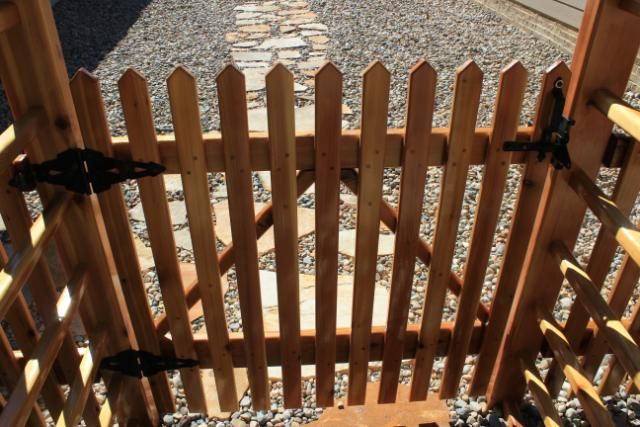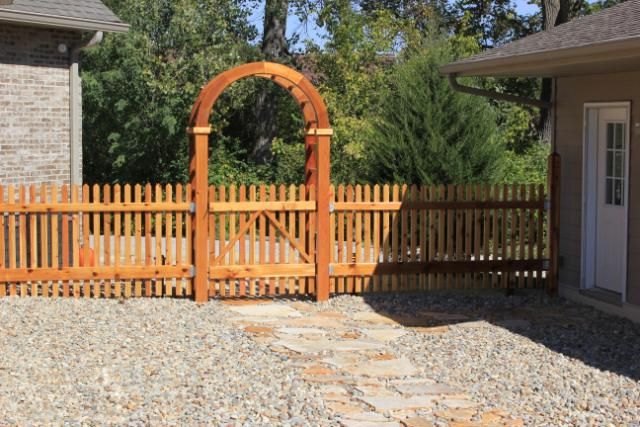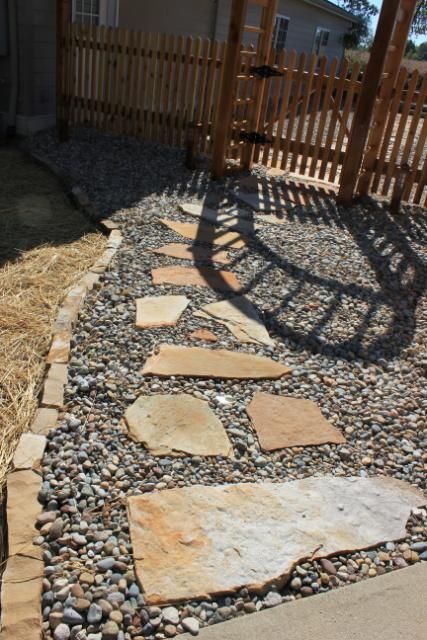 Got a little bit more landscaping to do, and then I'll be all done with this project.
Thanks for looking!
-- Thepps - Freeburg, IL
---
---
---
---