---
This is an entertainment center I built when I got a big screen tv. Built the center around the dim. of the tv.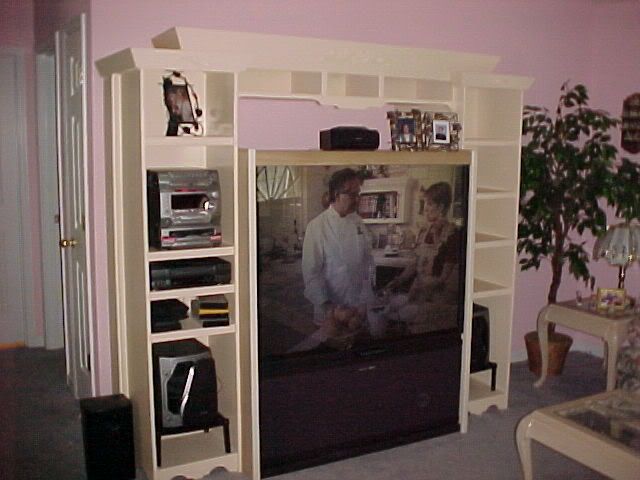 Both sides have a sliding drawer that holds the cd's, dvd's and vcr tapes.
This is a picture facing more toward the right side a little closer.
Since these pictures were taken my wife has adorned the shelves with all kinds of knick/nacks to give it a homey feel. Wives are very good at that sort of thing.
-- JJohn
---
---
---
---