---
This was one of the first projects I posted at Lumberjocks. At that time I only had one picture of the thing. I recently contacted the gentleman that bought it at a fund rasing auction for the local art museum six years ago. He purchased it for $800.00 at the auction. He was kind enough to let be borrow it for the weekend to get more pictures of it and to show my wife.
Its made out of Mahogany. I carved it over a weekend, it took around sixteen hours to complete. It was then bleached and white washed and top coated.
A real cloth dinner napkin was taken and placed hanging off a board as a visual guide. As you can see in the photo's the folds that were in the real one were duplicated as well.
I hope you enjoy as much as I did making it. It was a lot of fun to make, just wish I would of had more time to spend on it.
<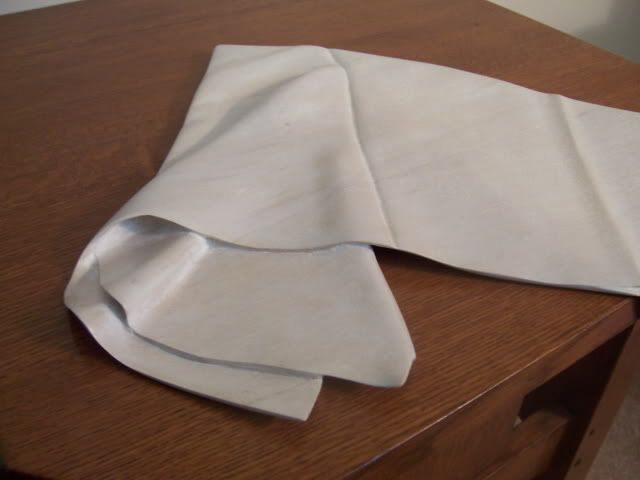 <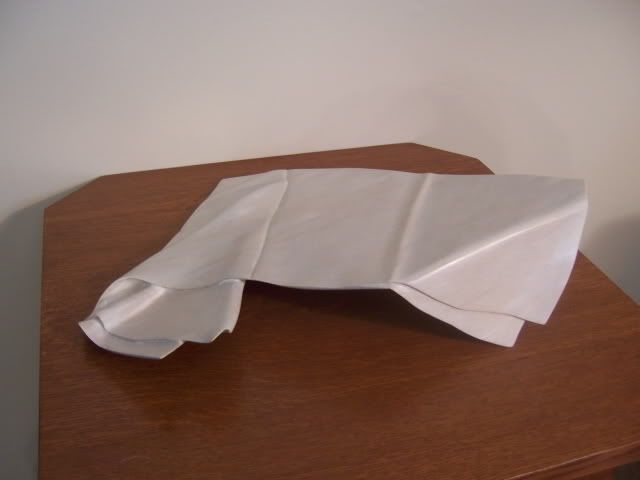 -- Les, Wichita, Ks. (I'd rather be covered in saw dust!)
---
---
---
---