---
This fun little guy is what convinced me that I needed a stacked dado set. I got the plans from a book on making toys. This is actually my 'prototype' and was made with a single blade. 13 pieces in all.
It's unfinished poplar. I've made a few others (walnut, maple, HDPE) using the new dado set, which makes the job MUCH easier, but they seem to disappear before I can get a picture.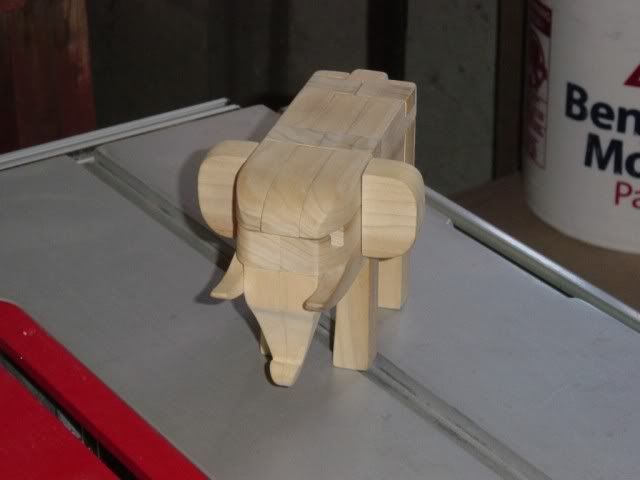 For reference, it's roughly 5" tall x 4 1/2" wide x 7 3/4" long. I've got plans drawn for a double sized version…
-- There is nothing in the world more dangerous, than a woodworker who knows how to read a micrometer...
---
---
---
---