---
Since my other hobby is saltwater aquarium this project combines both hobbies! This is a new 125 gallon saltwater reef aquarium that I just finished.
The stand is made of 2×6, 4×4, and 2×4 in order to support close to 2000 lbs of weight of water, rocks, sands, and canopy
(Sorry, limitation of pictures posted here would not allow full frame of the picture)

The "skin" of the stand are all detachable so I can stain them in the garage.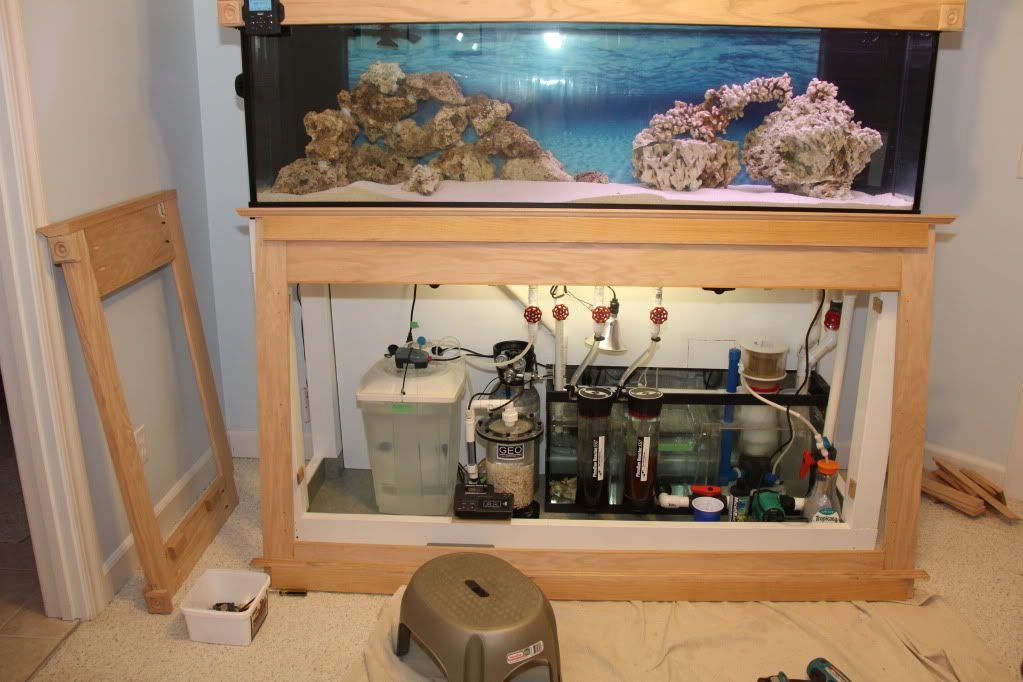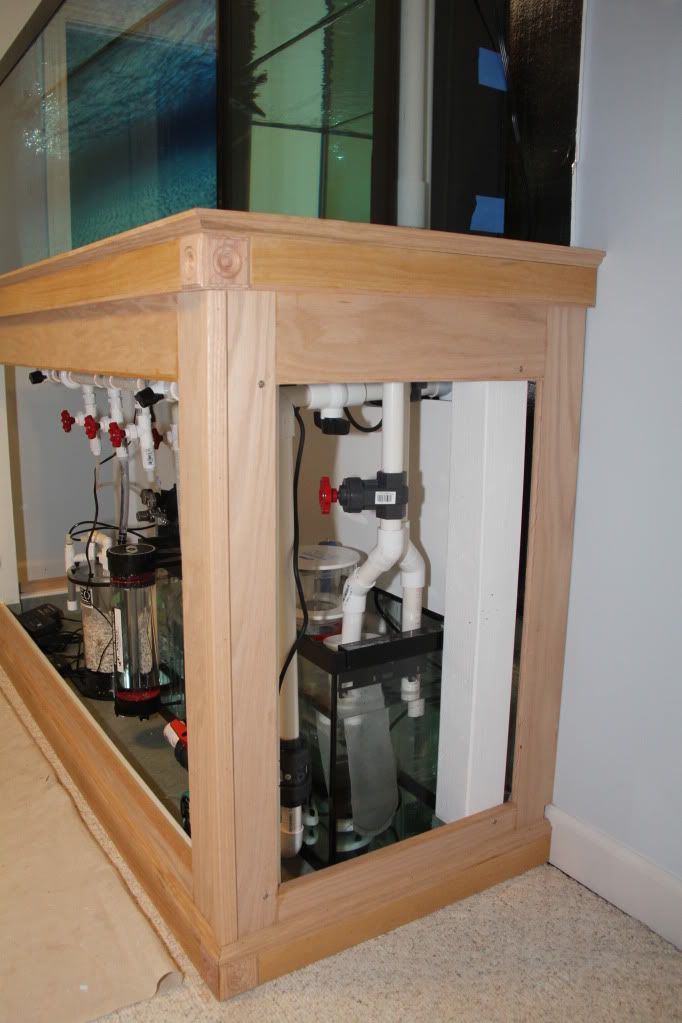 To keep the weight down for the canopy, it is mostly made of oak plywood.

Finish was Varathane waterbased Traditional Cherry stain with polyurethane mixed with some red dye.
The tank is still going thru cycling so there are no live stock or corals in it.
Thanks for looking!
-- Simon, Danville, IL
---
---
---
---