---
Rob and I started exchanging home made gifts last Christmas, you may remember my problems with prototyping a new project as a gift (6-in-one screwdriver I started on before kits were available) – well this year, I threw caution to the wind and tried something new.
But just in case things really turned south, we allowed ourselves a little extra time… And on the 66th Day of Christmas, my BIL gave to me… (like the Magi took a left turn at Albuquerque and showed up on Leap Year Day.)
I had this idea on the back burner for a while, and it wasn't until after I started making it, that I came across these: http://www.oooms.nl/usb/ same idea, only considerably costlier than mine. I guess there is something to be said for the collective unconsciousness… but I digress. I had a couple other ideas, but this one really appealed to me, for its usefulness, cleverness, and punnyness. (Robs a punny guy.)
The how to – crack open a branch, scoop out enough space for the flash drive to fit.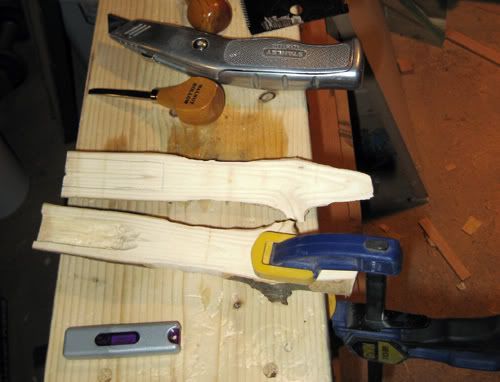 Epoxy both sides together. (as soon as I glued it, it occurred to me I should have put the sides together, and then did the sanding and finishing BEFORE glueing the flash drive within. So I had to be really careful not to damage the usb adapter from this point forward.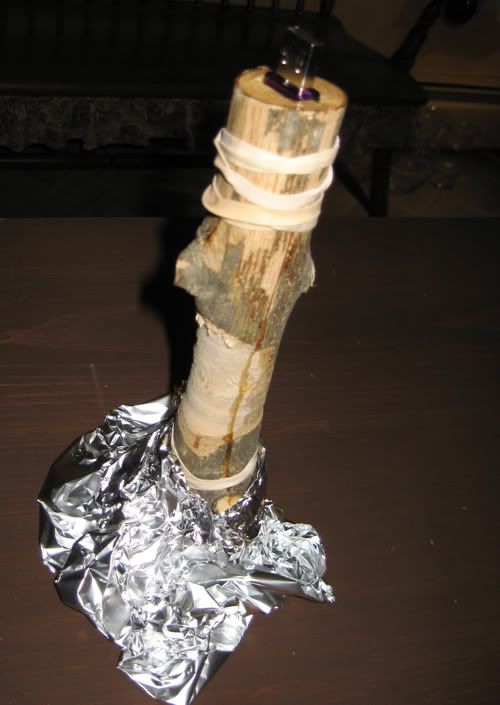 Luckily, having no moving parts, I could still be a little rough – break out the orbital sander to make this nice and smooth. Unf. the glue line showed more than I thought it would, staining didn't do anthing to hide it. Sanded again, and chiseled out the epoxy line a bit, applied wood glue and sanded more. This did more to hide the glue line – but as I overcut the hole for the flash drive I needed to pack in some wood filler.
Mental note – If I make another one, just drill out a hole large enough to put a flash drive into, then pack in some wood filler (or that play-doh like epoxy stick) around the usb port, no cracks, holes or such to take care of – that, OR add some decorative carving to the sides to downplay the joinery. I wanted this to look as natural as possible, so the attempt at carving was also sanded off.
I also cut this a bit too short, and it left a hole at the bottom – which I filled and turned into a feature. ;)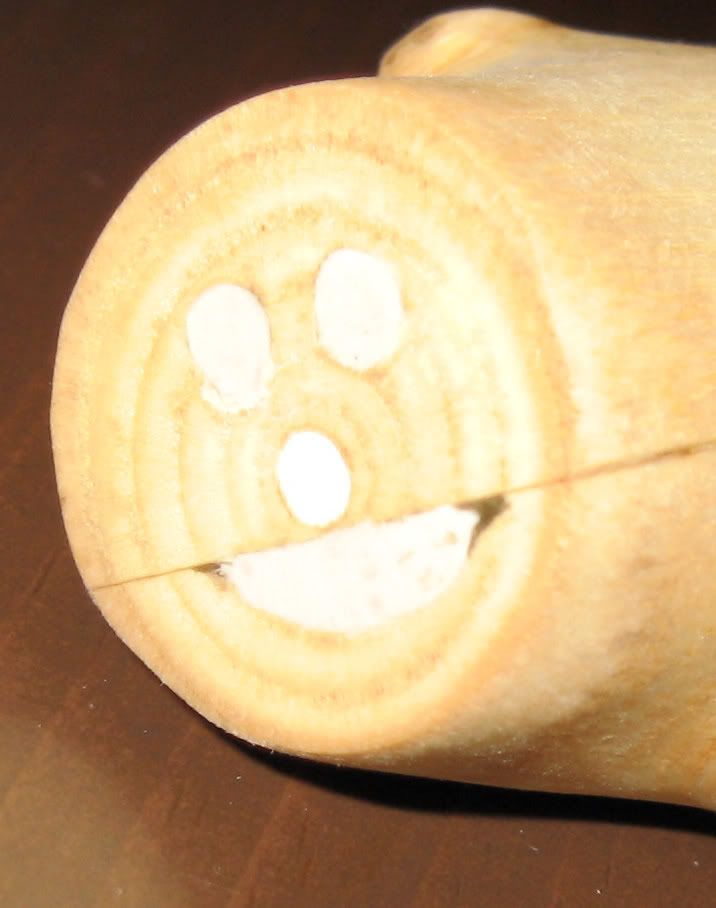 The wood is maple off my property, the finish is the family favorite, Howards orange wax and feed.
-- I am always doing what I cannot do yet, in order to learn how to do it. - Van Gogh -- http://blanchardcreative.etsy.com -- http://snbcreative.wordpress.com/
---
---
---
---