---
This project began with our desire to enclose our side yard for a bit of privacy from the street. We also wanted to include an inviting entry into our landscaped back yard. I designed a simple arbor using pressure treated 4×4's, and a cut 2×12x8 for the header. I used 2×2's dadoed to form the trellises. 2×2's were also used for the bonnet of the arbor. I ran each edge of every 2×2 through my router using an ogee bit to add a little detail. It all was a simple construction but sturdy enough for the grandchildren to use it as a jungle gym.


The face of each fence picket was run through my jointer to create a gentle curve. To give it more interest and curb appeal I cut the pickets to dip in the center of each section.


We covered the whole project with a good quality beige exterior paint.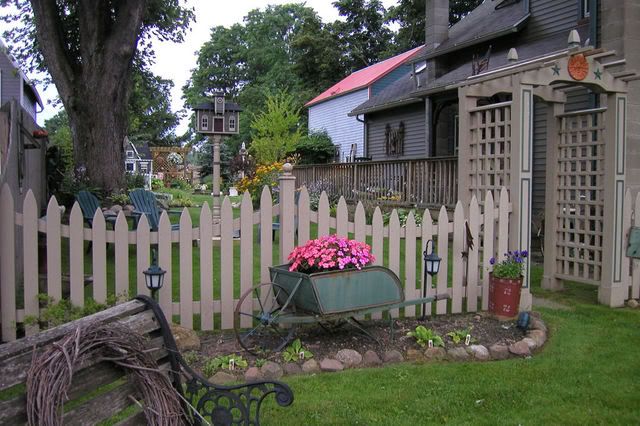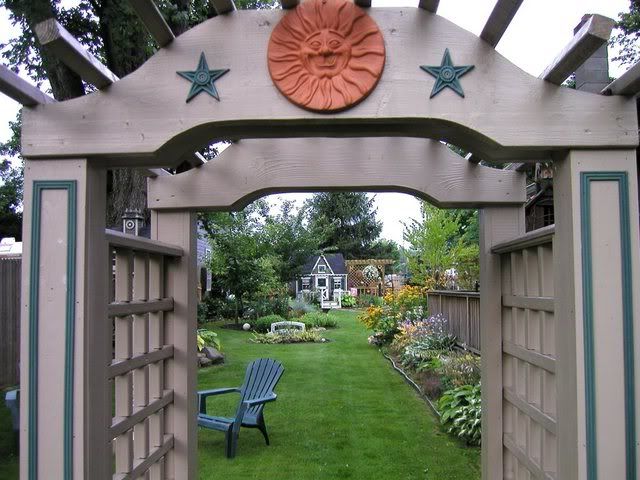 This is the back side of the fence showing how the rails were constructed. For an eight foot section use a construction 2×12 and cut a 3 1/2 in. high curve as radically as the 2×12 allows. Cut the pickets to follow the curve of the rail.

-- kstenzel
---
---
---
---