---
Hello again everyone!
Im back with my 2nd project.
Lets get started:
2009-2010
Senior year of high school
Woods class level both #3 and 4.
Top: solid walnut edges with an MDF center. walnut veneer over the MDF for a super flat surface.
Legs/base: Solid walnut legs hand crafted. Walnut skirt. Skeleton was made of MDF
Drop down center: Mahogany and Mahogany ply
After becoming completely addicted my junior year i embarked into my senior year.
I requested and was granted to have two wood shop classes, levels 3 and 4 "the final levels"
This was my Senior year of high school shop project… I toned back the size of my ideas to be more quality then size with my second project. This time i set my eye on a custom coffee table design. Like my 1st project i wanted a fully custom idea. well haha, as teacher said "if you can draw it you can build it"
I drew up a round coffee table that had a nice little drop down center with a glass cover.
You could place a plant or anything else in the display center. Personally i wanted a fish tank but my teacher said keep it simple lol. Best part of the design was that the entire top would spin like a giant lazy Susan.
The lazy Susan was created by routing grooves in the top of the base and the underside of the table top. The grooves would be filled with marbles. This would allow the top to spin round via the marbles. the grooves would keep the marbles locked in so they would not escape and the top would remain attached.
The legs are hand carved solid walnut: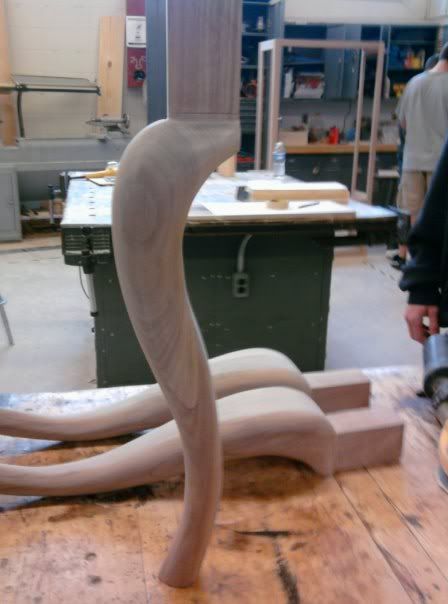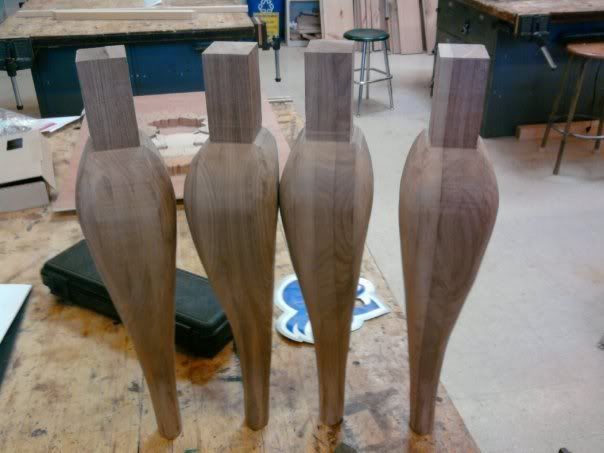 The skirt was create by making solid walnut bendable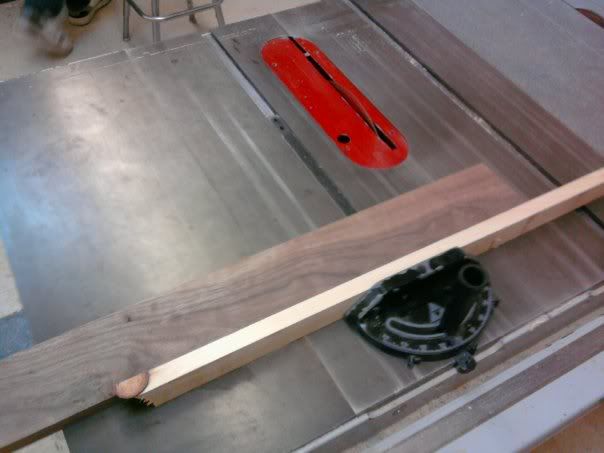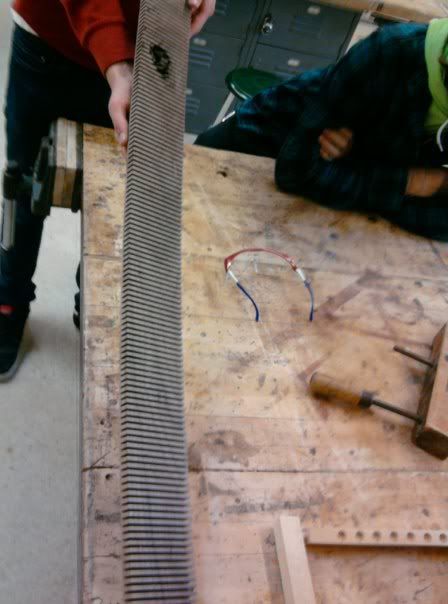 the base, skirt, and legs were ready and assembled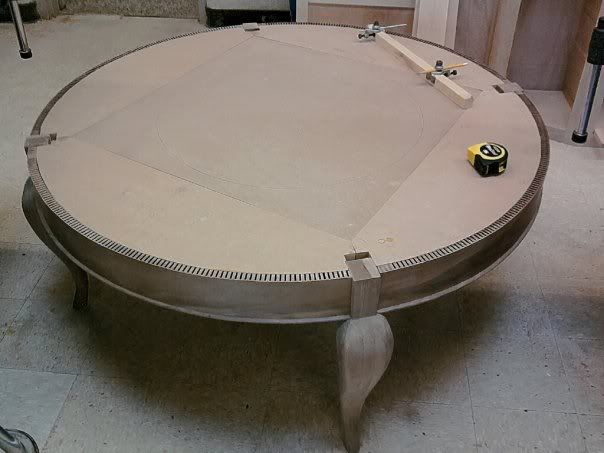 The drop down box was assembled the same way the skirt was.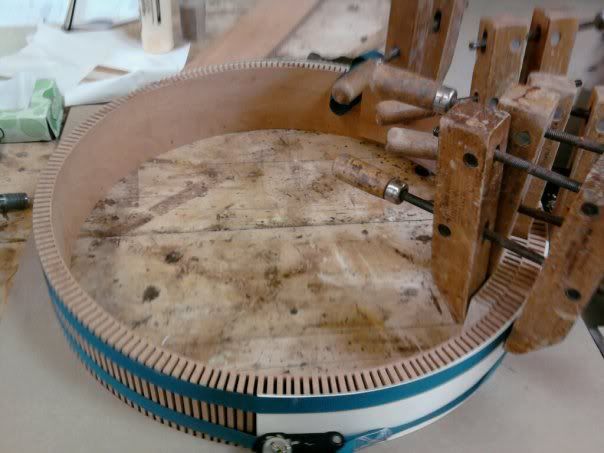 Using a router the grooves were cut. Then the center piece dropped into the cut out center.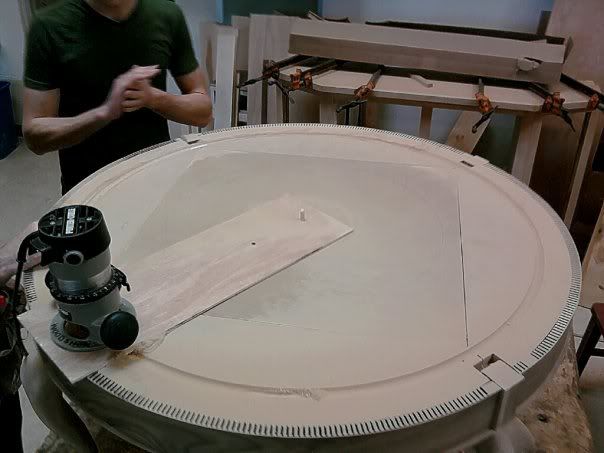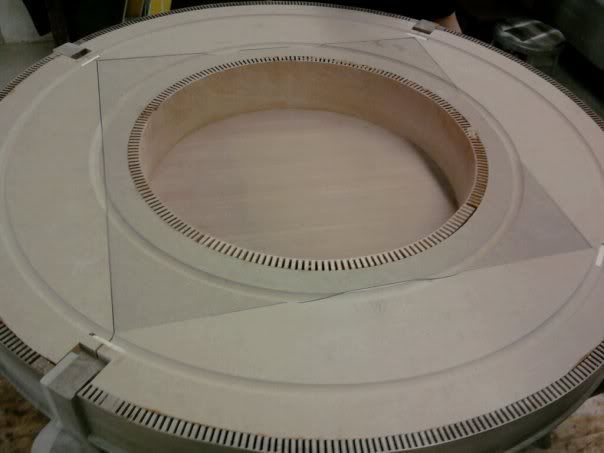 To allow a routed edge on the table top, solid walnut was attached to the MDF around the edges.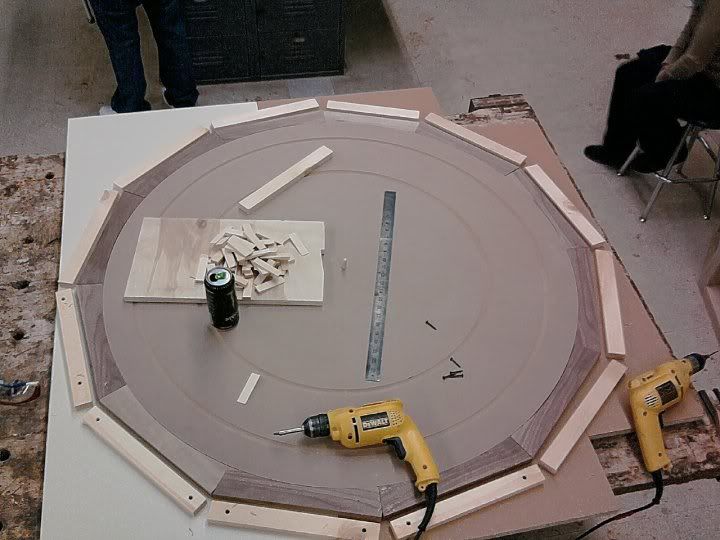 With that done, the edges were routed

The Final product of my hard work.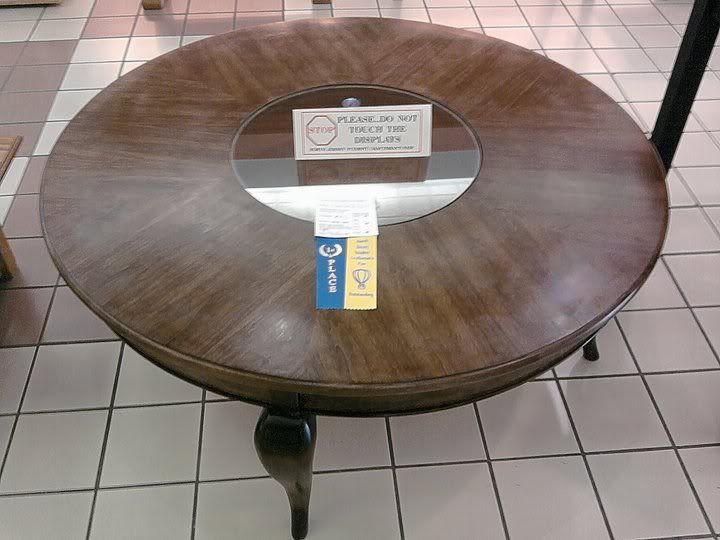 That was my second major and last project of my High school career.
As with the first, i made a custom design not seen before in the school.
Something that caught the attention of not only myself but students, teachers, and parents.
I am proud of my work and thankful for the shop teacher i had.
My Coffee table went to the Northern NJ Regional Craftsman fair.
This time around i took: A 1st in category award
An Outstanding award 1of only 10
And what im most proud of..
Best In Show 2010
Northern New Jersey Regional craftsman Fair
A silver pewter Bowl engraved was awarded to me
Taking home these awards was great.
I also was awarded student on the month twice.
And atop of that i was awarded Industrial arts distinguished Student award for my work in the shop.
There she is, my final project of high school. I owe my shop teacher allot, and i thank all of those who help me.
Check out my first project:
http://lumberjocks.com/projects/56224
-- -Kyle, New Jersey, Novice Craftsman
---
---
---
---