---
Built this kitchen island in order to add some more counter space to our kitchen. The butcher block top measures 30" x 90" x 2.25". Made out of solid natural hard maple, it is HEAVY! The cabinet is made out of birch and has a painted black distressed finish with a water based poly on top.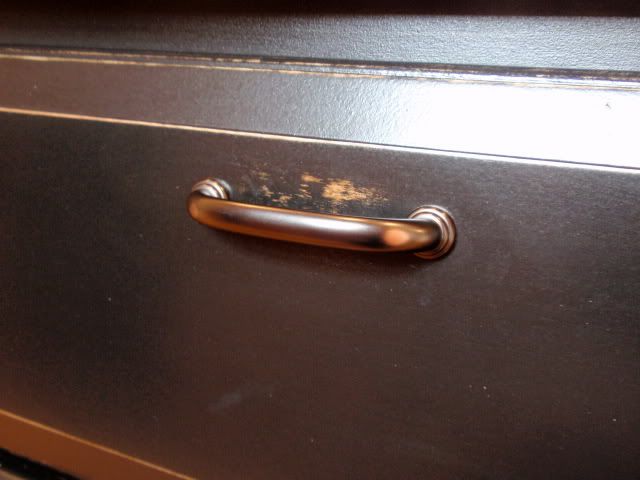 The cabinet is 50" long and 34" tall.
I bought the legs (no lathe in the shop) from Osborne Wood Products. Very impressed with their quality. Made out of hard maple.
Added trash can and recycling drawer. This turned out to be very useful. The trash cans fit snugly in the drawer and do not move at all. All of the drawer slides are blumotion. All of the drawers are dovetailed.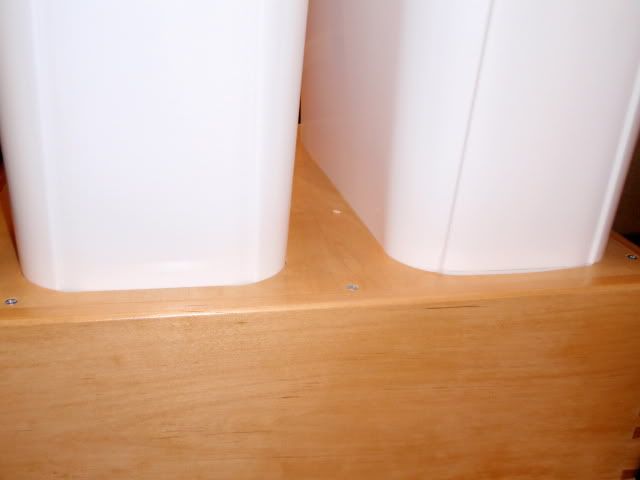 Silverware drawer is two tiered. The top drawer slides back in order to reach the bottom.
Pot and pan drawer. The top drawer is for lids.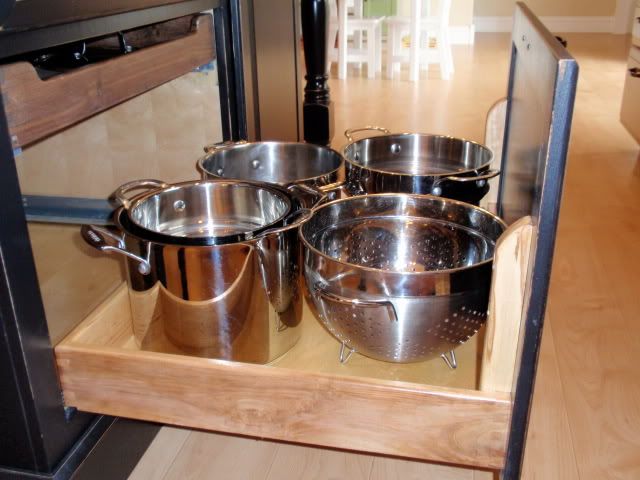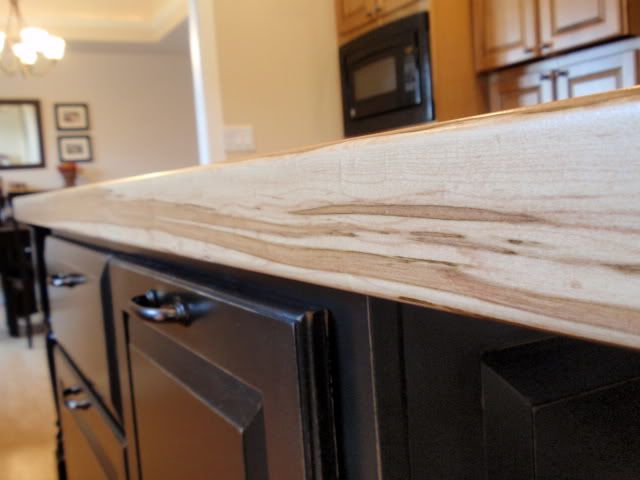 Placed bar stool on each end to add some seating.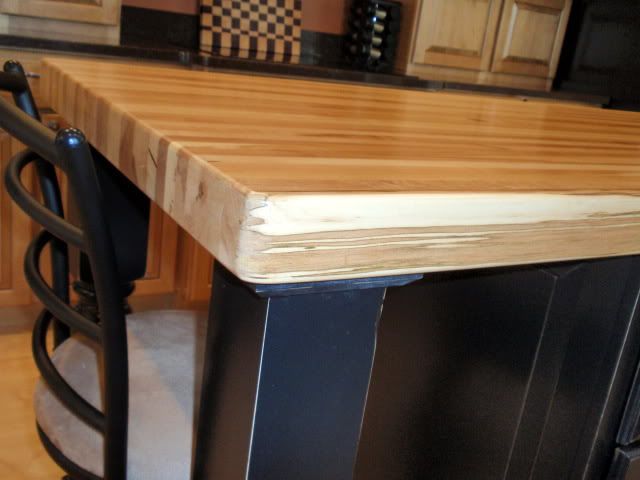 Took about 3 weeks to complete.
Thanks for looking!
-- Thepps - Freeburg, IL
---
---
---
---