---
I figured I'd post this even though it's more of an entertainment project.
But it's made out of wood. :D
It's a custom arcade stick for PC, PS3 and PS2 use. The buttons and balltop light up. You can see a video of it in action here. The wiring took a few evenings because I was being pretty tedious with it.
As for construction, it's made of black walnut with loose tenon construction:

The control panel is made of 1/2" baltic birch plywood painted flat black. The plexi overlay sits on top. It stays in place because the buttons use plastic nuts to hold them in place, plus the plexi fits snugly. The bottom is 2 layers of 1/8" plexi, the bottom being transparent red and the artwork sandwiched between. Brass threaded inserts with rubber footed machine screws hold it in place.
The jig I made to make the loose tenons I'll post a pic of when I get back down to the shop, but it's pretty simple and works reliably. I use the corner jig I posted earlier to make the corners of the plexi and control panel match the radius of the rabbet, which I cut with a 3/4" flush trim bit that has a 1/2" bearing so it gives me a perfect 1/8" lip and 3/8" radius corner.
For the finish I used two coats of Zinsser SealCoat followed by 5 coats on Crystalac 2001. I sanded with 320 after the two coats of SealCoat and after the first two coats of Crystalac with 400. I sprayed the finish on with this gem of a gun. I'll be posting a review of it soon.
I build and sell these cases (called SimpleCases) to support my power tool and video game addictions. ;P
I have a few ideas for some more arcade sticks I'd like to build. I have another slimmer case of the same design that I need to populate with parts. Also I'm working on a matte black painted maple case too.
I see some MAME projects here; one day I'll get a full arcade cabinet built. I think pretty soon though, I'll be making a nice two player case.
Here's some more pics: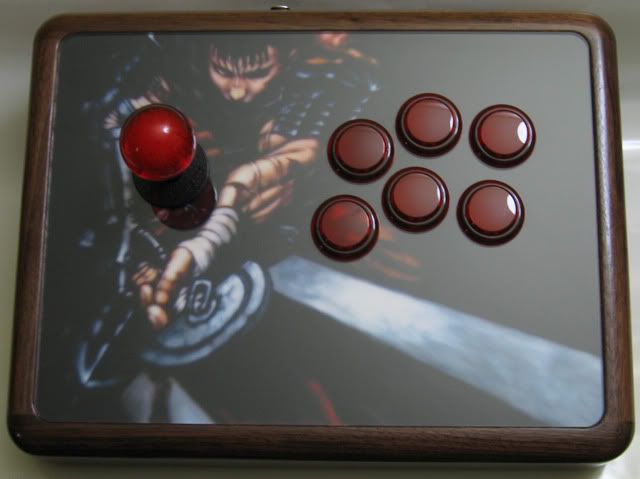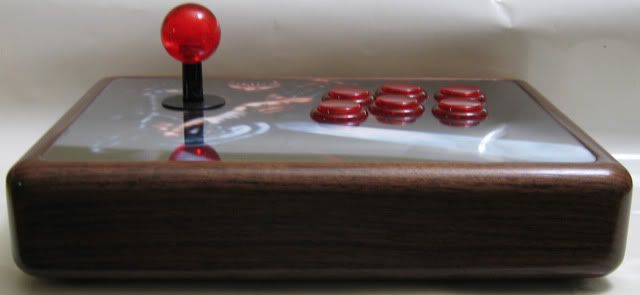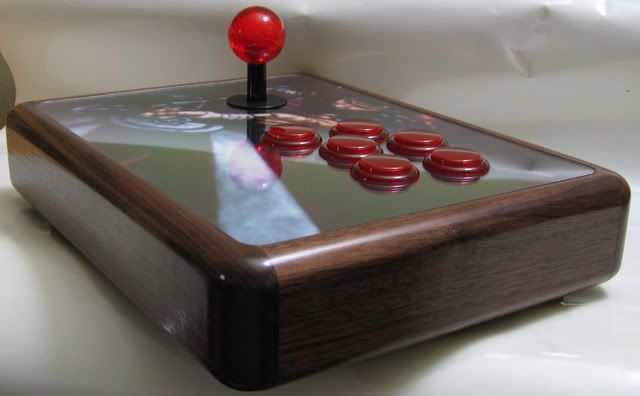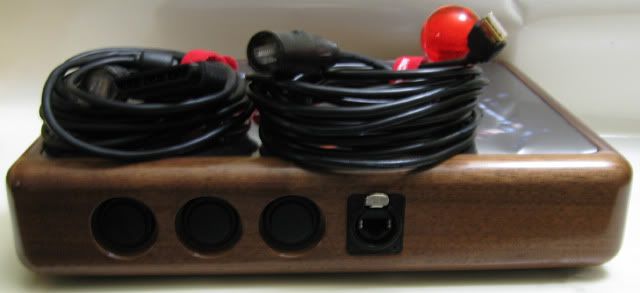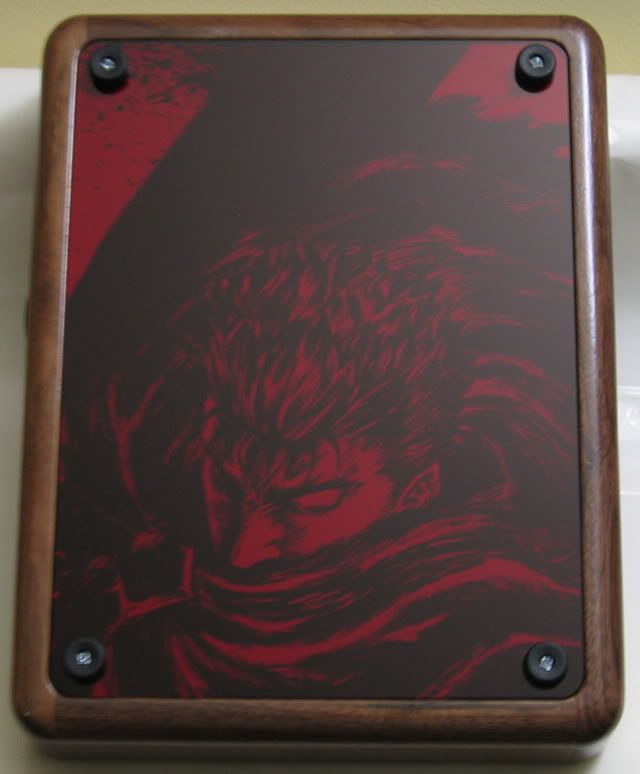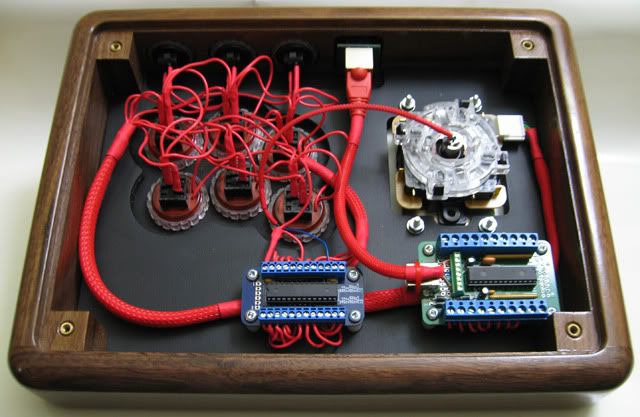 Thanks for looking! :)
-- He who dies with the most tools... dies with the emptiest wallet.
---
---
---
---