---
So, I am extremely pleased with the way this net came out. To be honest, I didn't like it at first (in the rough) but as I put coat after coat of hand rubbed finish, the silky smooth bird's eye maple just took on a beautiful life of its own. Now, the net is so supple that it reminds me why I painstakingly hand rub 3 different recipes into the wood over the course of a week (at least.)
The client asked for a 34" long net (these longer handles seem to be all the rage lately) with a clear rubber bag, and an external magnetic catch (as opposed to my built in INternal mag catch.) These allow the net to be hung from a D-ring on the back of one's vest while fishing. The magnetic catch is really strong in order to hold the weight (though, it's a pretty light net all in all.)
They are quite handy. I made a video of how they work here.
Here I cut out the handles general shape after gluing up a wood sanwich.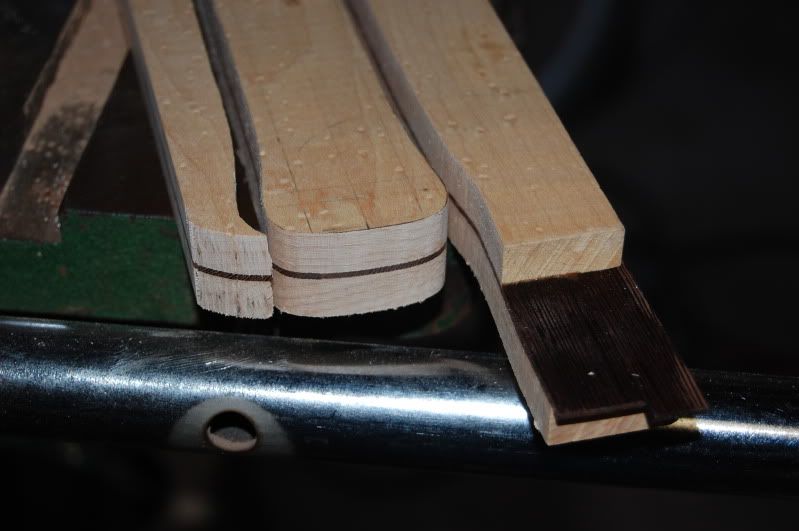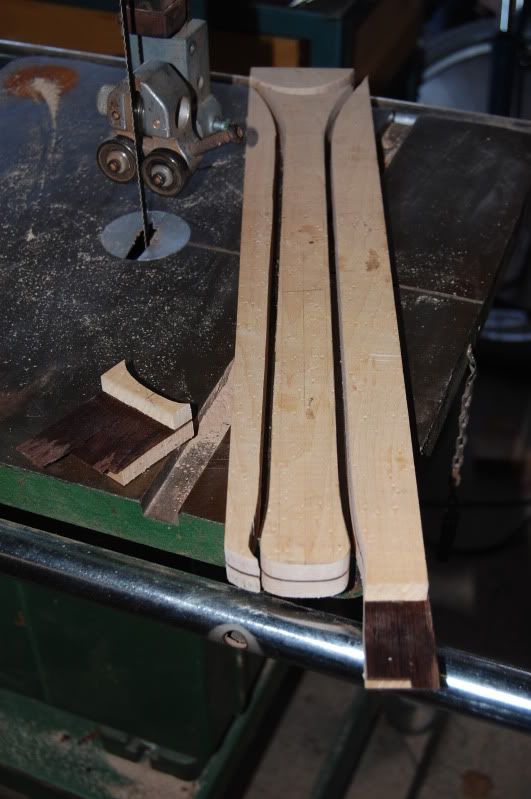 Then, I glue up the hoop and handle.


Time for the hand tools: Planes, rasps, files, and scrapers precede sanding down to 400.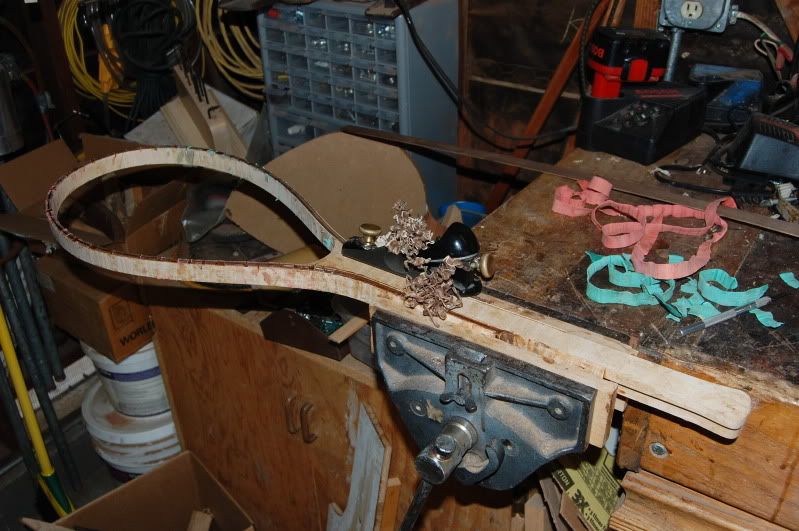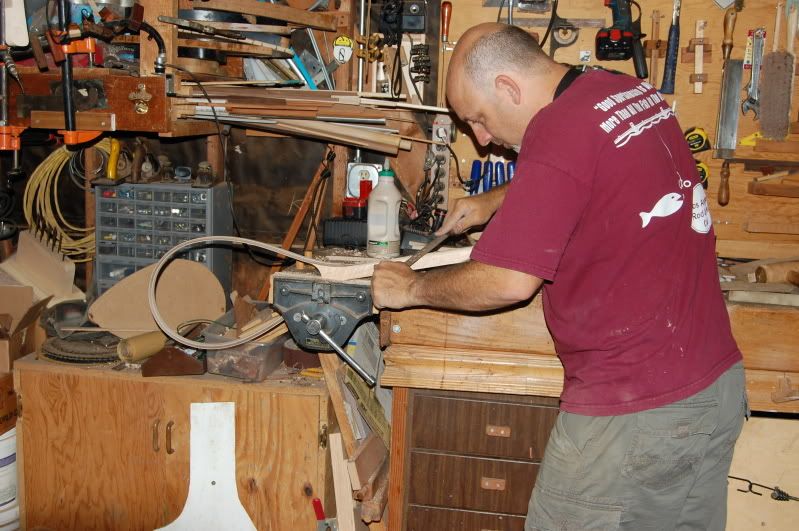 Kind of bland w/o finish right?!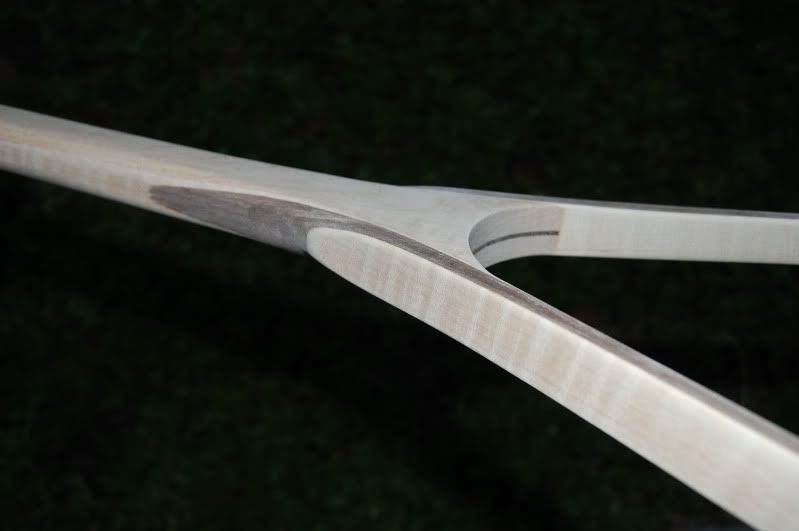 The hoop is made from Maple, Curly Maple, & Walnut. The Curly Maple runs half way down the handle sides. It was a fun build, and I learned a few things on it too. If you'd like to see more of my nets, and information on how they are built, please check out the links.
There is a stainless steel split ring permanently tied into the lanyard's base, this holds the SS s-biner which holds the Magnetic catch. The external magnetic catch is made from Walnut & Bird's Eye maple to match this custom fly fishing net.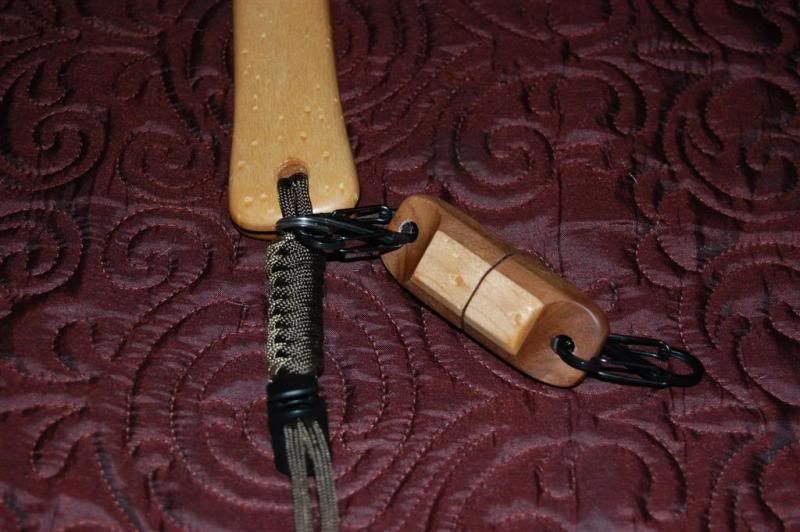 It has a 17" handle made of sandwiched Wenge inside Bird's Eye maple.
Tying the lanyard.
The "Sierra Nets 2011" were hand carved with a dremel and a .025" spiral bit, and inlaid with brass.
-- You don't have a custom made heirloom fly fishing Net? http://www.Sierra-Nets.com
---
---
---
---