---
A year or more ago I received an issue of American Woodworker filled with projects and information.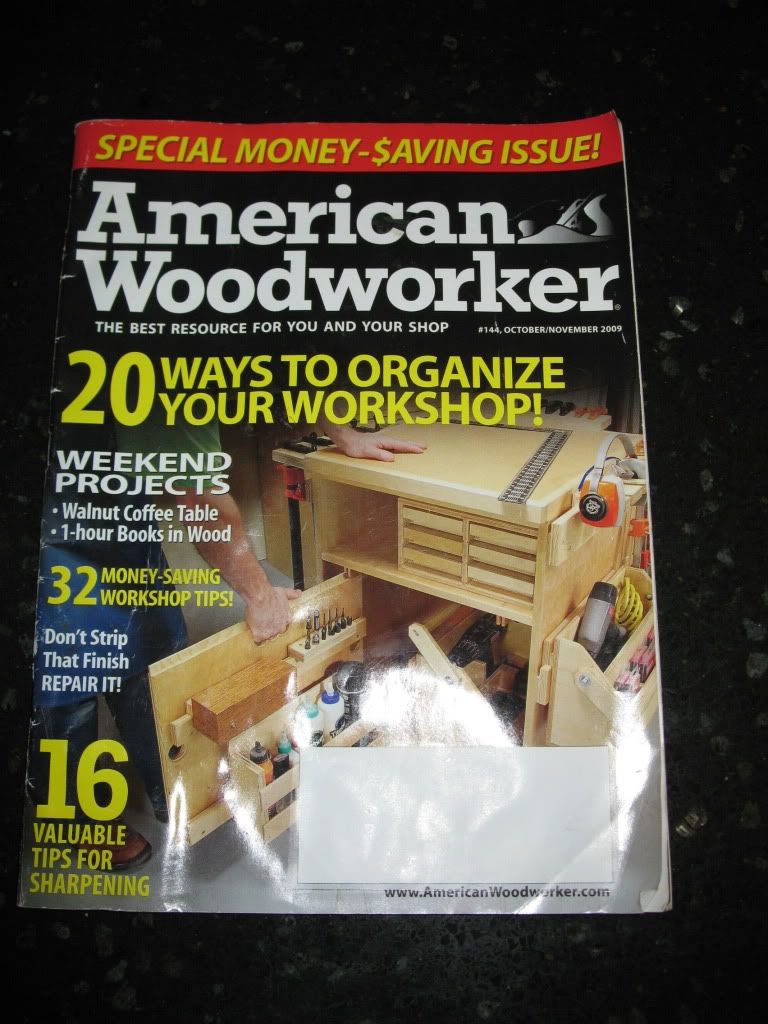 One article covered construction of a Computer Armoire.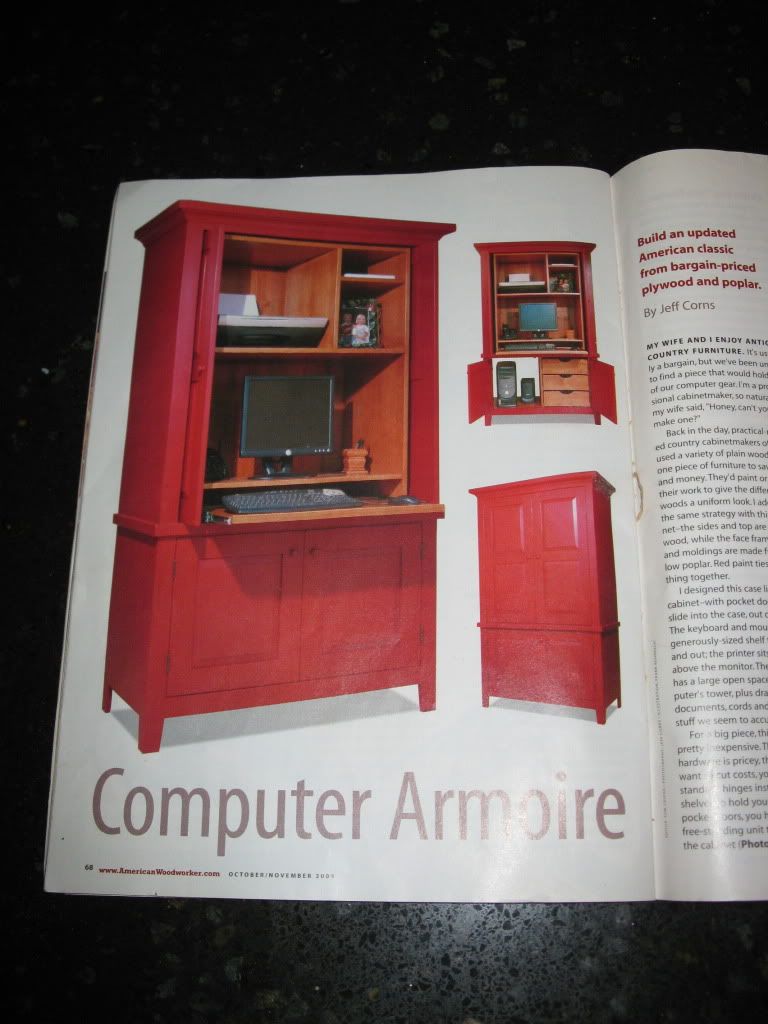 My wife saw it and it was all over. She was living with this,
http://i307.photobucket.com/albums/nn320/ohsweethome/Computer%20Armoire/IMG_0933.jpg
and wanted a cabinet. I recently got around to building her one for her up coming birthday.
My project follows the originally plan relatively closely. However, I used rough sawn 1X6 Red Oak left from a fence building project a few years ago instead of Burch plywood and Poplar for the case construction. The first thing I had to do was plane a large stack of lumber. I think I planed for days.
To create the side panels I used a tongue and Grove, V grove joint. This joint helped to straighten the lumber and gave the sides a nice detail that hides small joint imperfections. I added two inches to the projects depth and added a back panel held off by two inch blocks that provide room for cables and wire runs.
The top Cove molding was created on the table saw by running the material across the saw blade at a 45 degree angle.
http://i307.photobucket.com/albums/nn320/ohsweethome/Computer%20Armoire/IMG_0943.jpg
The Doors are inset with the lower set hung on non mortise hinges and the upper doors on tracks allowing them to be slid inside out of the way. I changed the raised panel design to a cove cut to complement the coved molding at the top.
Drawers and keyboard tray are on roller bearing slides made in USA by KV. The keyboard tray drawer slides have hold out, soft close and hold in features built-in.
The interior is a slide in unit is ¾ inch Birch Plywood with one adjustable shelf and the pull out tray for the keyboard. I used ¼ inch Rabbet joints in its construction.
With this project I tried to replicate an old country Shaker painted piece, keeping the details simple. The feet are simply cut directly from the side panels and face frame. I like the look.
The finish is water based satin red by Pittsburg Paints called Spice Berry, I think. Then I rubbed the entire thing with an oil based jell stain called in a Special Walnut color.
http://i307.photobucket.com/albums/nn320/ohsweethome/Computer%20Armoire/IMG_0950.jpg
This image demonstrates the result of staining over the paint. The staining darkened the finish slightly but brought out all the pieces details, and accented the course grain of the Red Oak. It gave the piece an aged look.
After ample drying time I applied 3 coats of clear water based Poly Urethane for a top coat to make it all last. The inside of the unit is stained in Colonial Maple oil stain. I am very pleased with the result. However, this thing is heavy. I believe if I ever build another I will make it as two stackable sections.
Thanks for looking!
-- Terry Roswell, L.A. (Lower Alabama) "Life is what happens to you when you are making other plans."
---
---
---
---