---
Here is one I built a few months ago. The main field veneer is crotch mahogany. It is surrounded by a maple and tulip wood strip inlay and on the outside with ribbon stripe mahogany. The center veneer on the columns is lace wood. The crotch was a real pain because the veneer was so buckled, stiff and brittle. I used a veneer relaxing solution and clipped – seamed – taped – and vacuum pressed the front face in one piece on 3/4" MDF. The curved ends were done the same, except the substrate was 1/4" mdf bending kerf board. After sanding the veneer, the ends were then glued to two more layers of kerf board on a curved jig in the press to form the 3/4" thick curved ends. The base was done the same – and a mahogany lumber top cap was added during assy. The part of top that goes up with the TV box, is loose and floats on top of the box in the up position – ( held in place with a couple of loose pin table leaf dowels) – and rests on nailer's in the down position, so it will stay flush with the rest of the top. I will try to get a pic with the TV installed.
Here are some more views.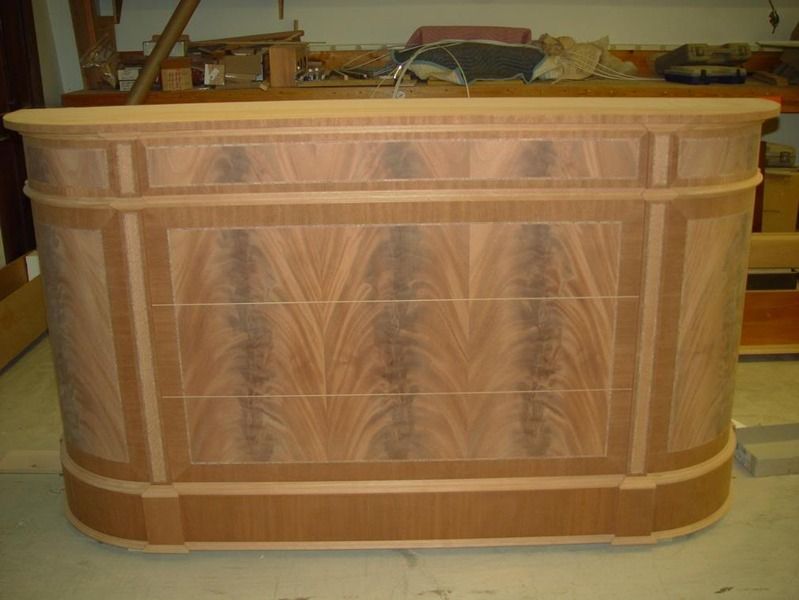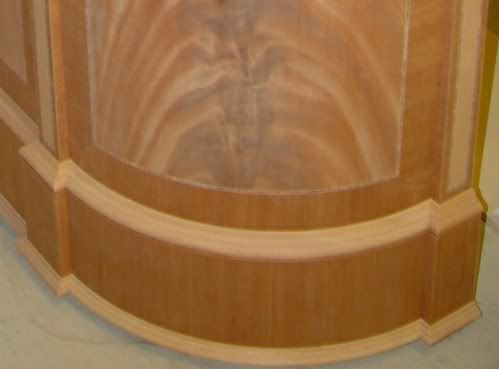 Installing the lift.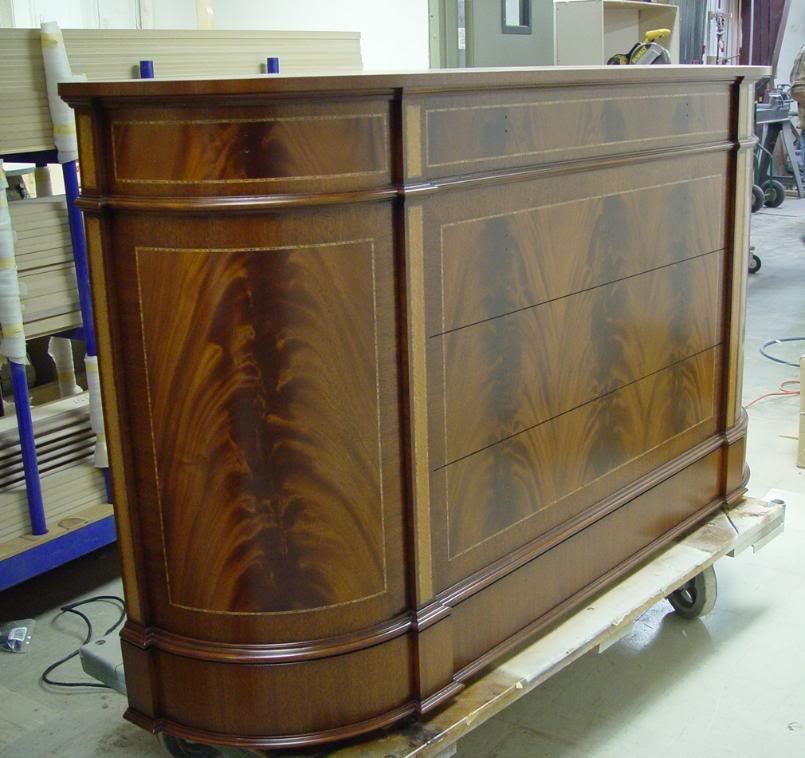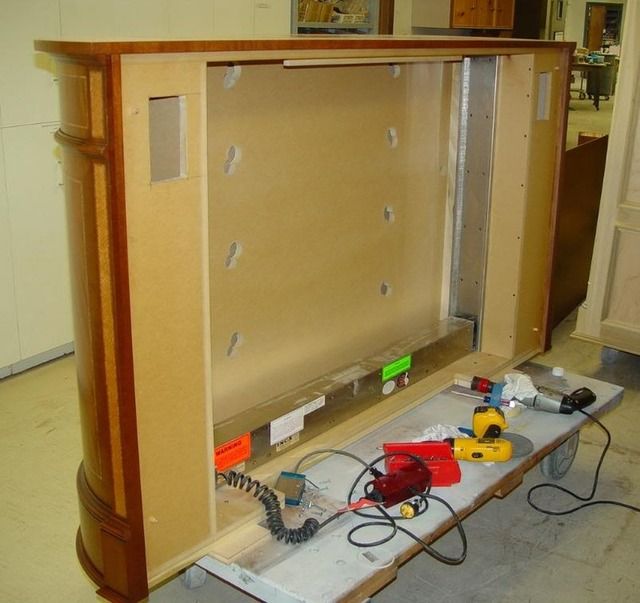 In the showroom before shipping.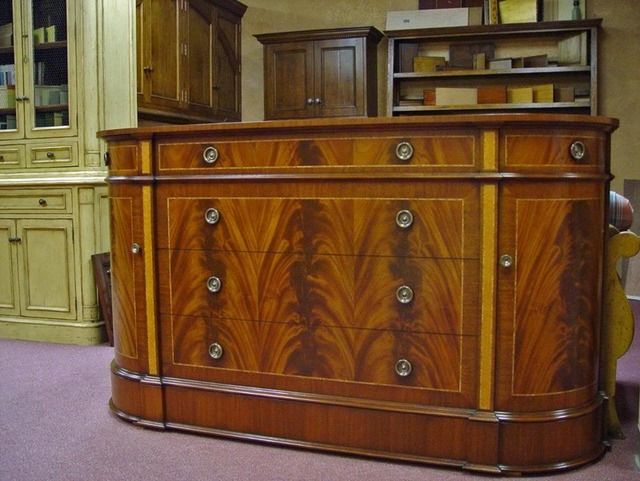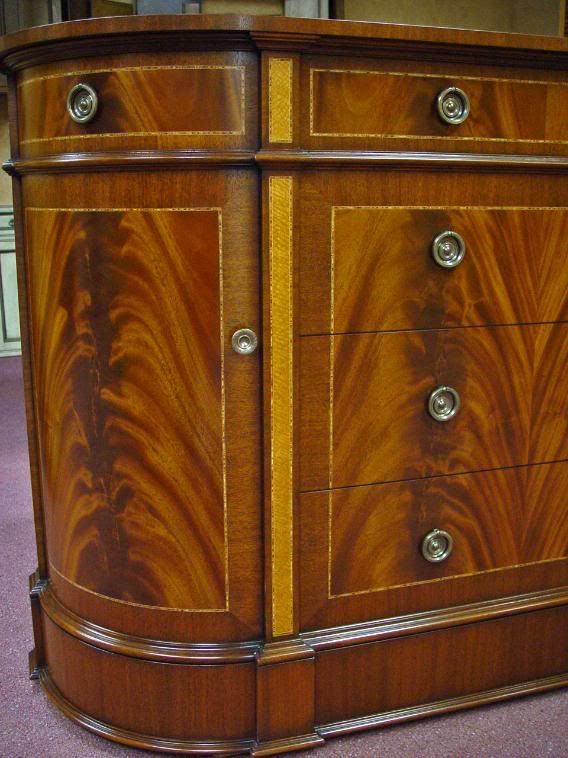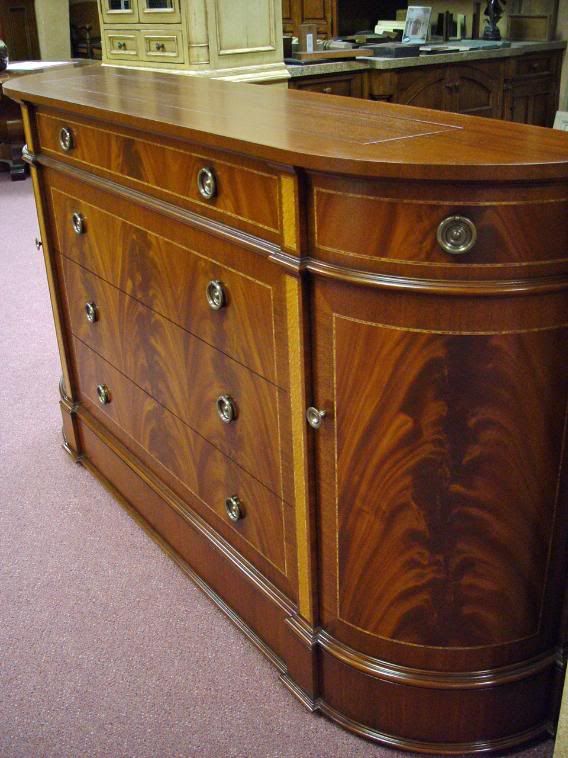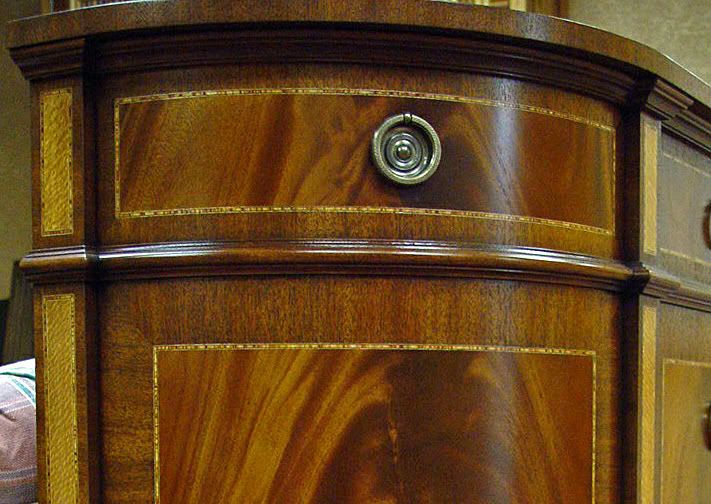 The drawing process —-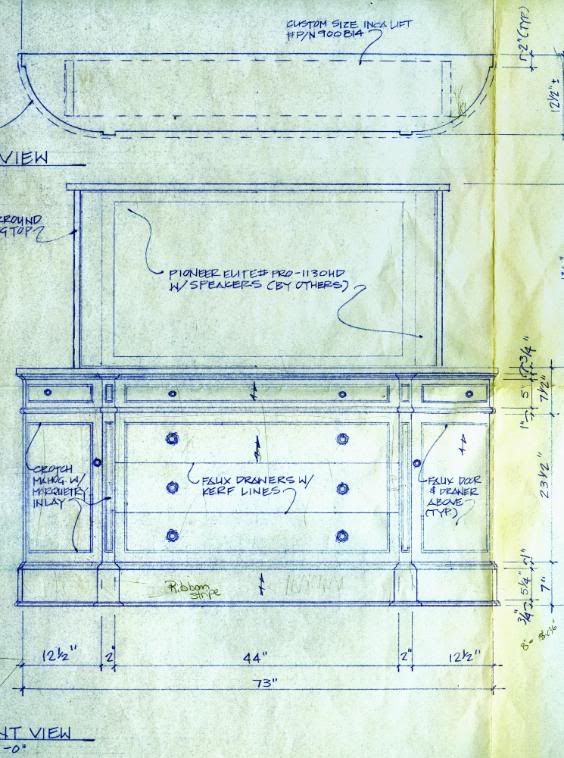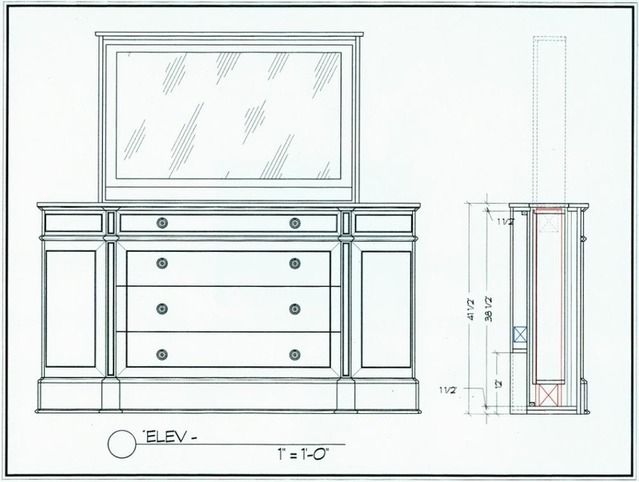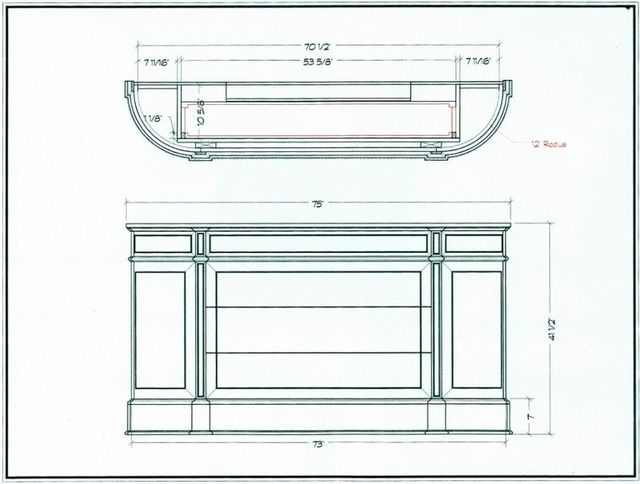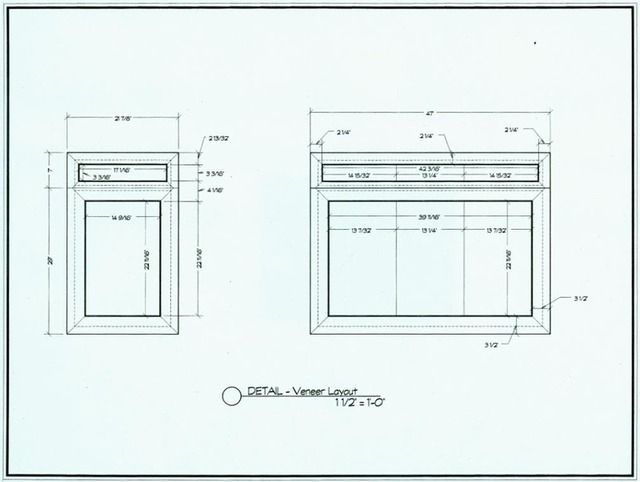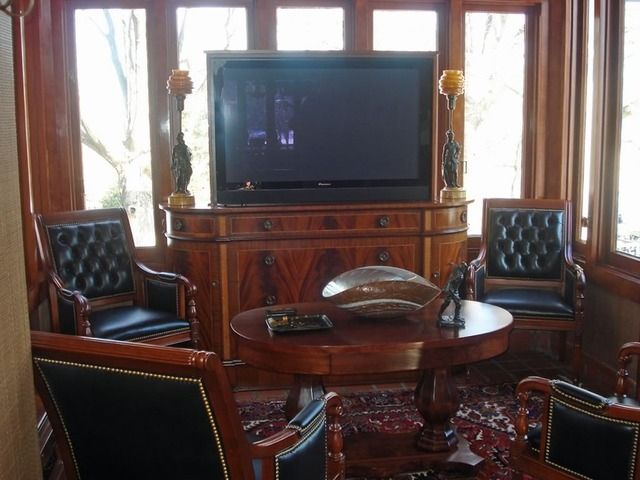 -- Marshall _ Wichita, Ks _ "Growing Old is Mandatory - - Growing Up Is Optional" :)
---
---
---
---