---
When I was in my early 20's I turned several steel chess sets on a lathe in my Dad's shop. In the spring of 2011, I buffed up the chess sets and refinished them in enamel, then made a new chess board with storage case for each set. I gave these as graduation presents to my my two sons who each each graduated from college. This is the set for my oldest son -O'Neill. Who graduated last spring in Culinary Arts. I didn't finish this in time for the graduation but he is finishing up work on a house he bought and we'll have a house warming party later this week. So it's now a house warming gift too.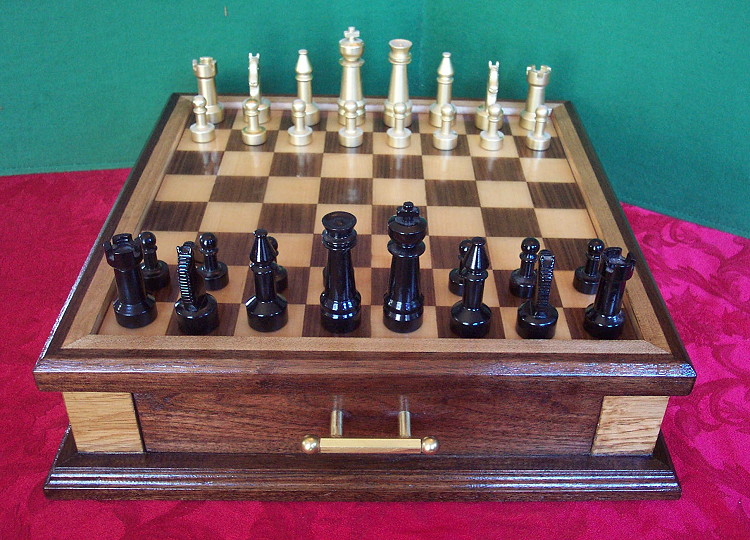 The finish is oil and shellac except for the playing surface where I used a two-part epoxy "Mirror Coat"...
The board is maple and walnut veneer over BB ply. In my haste to finish I realized too late that the veneers were not of equal thickness. There is a slight level difference between the two color squares. So my remedy was to flood a layer of the epoxy over the playing surface-the boarder keep the epoxy from leaving the playing surface….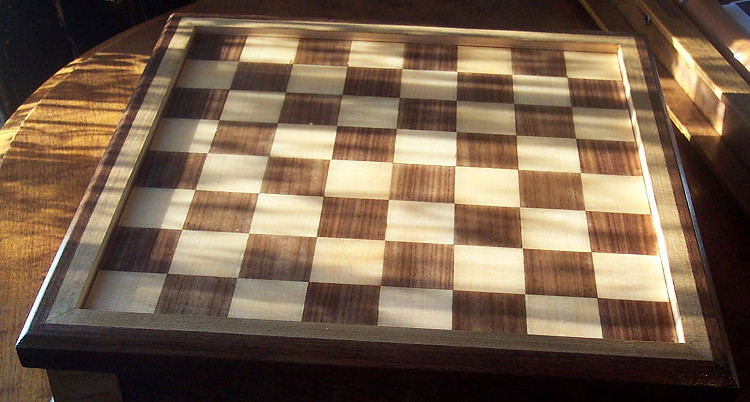 The case is made from an Ash tree from the yard where I grew up in rural Grand Forks, North Dakota. The drawer fronts and the bottom trim are Walnut, and the top border is Maple and Walnut. I made the handles from brass stock.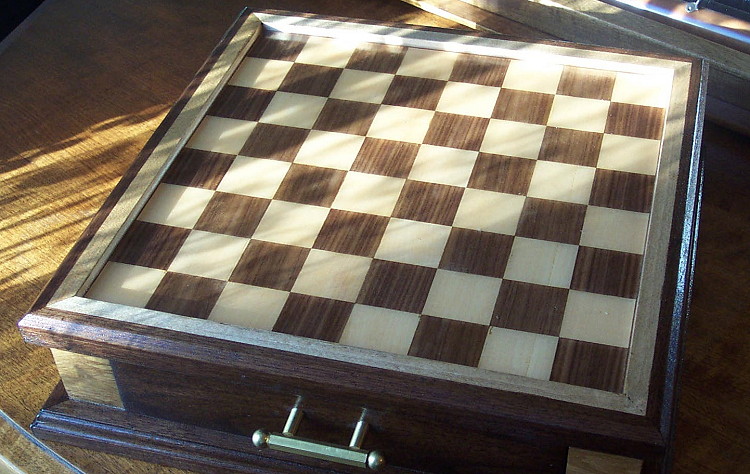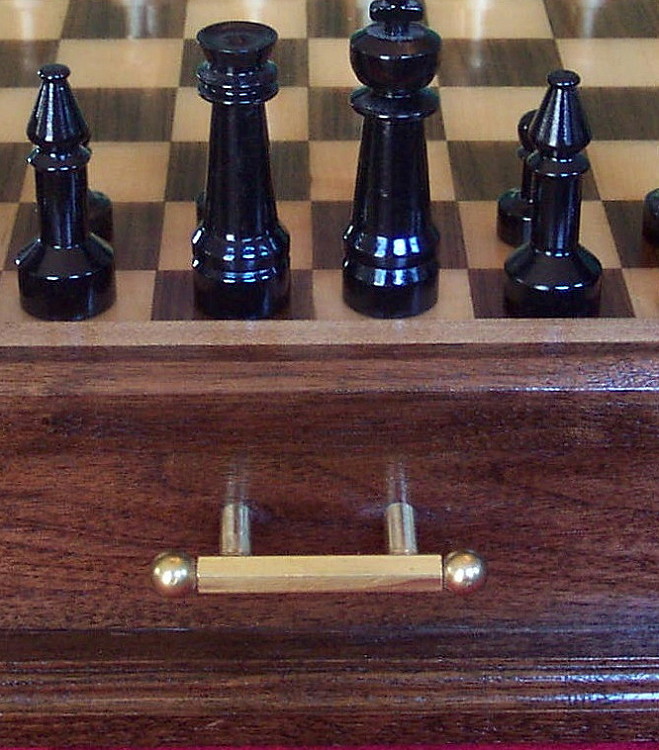 Each set can reside in it's own compartmentalized drawer.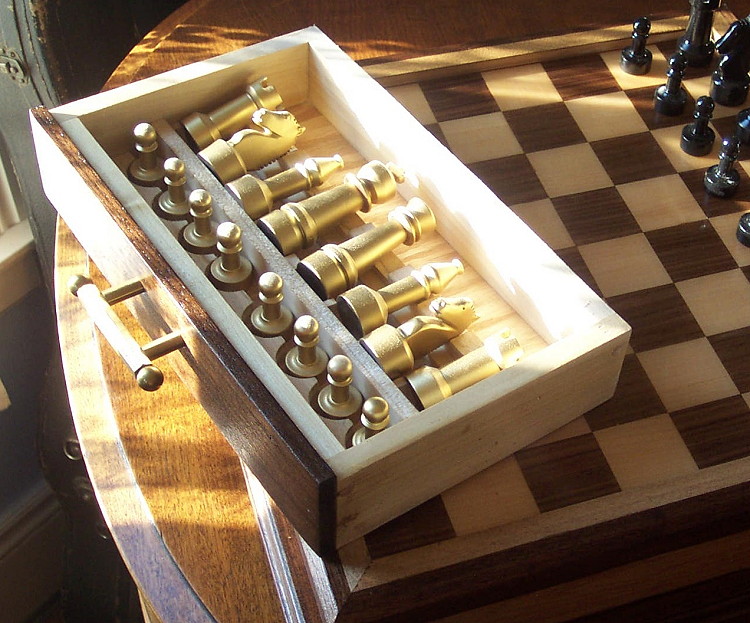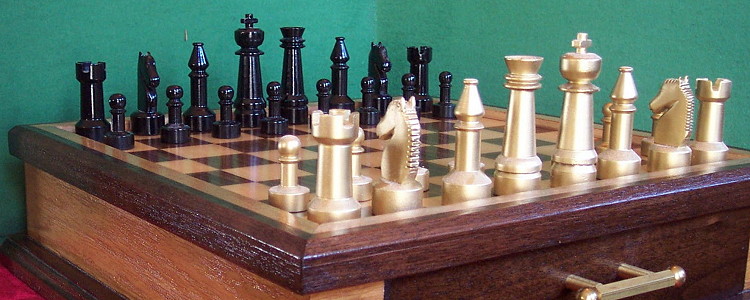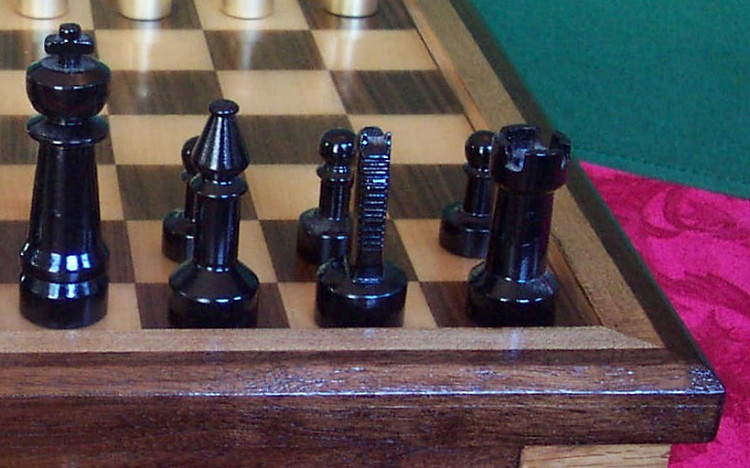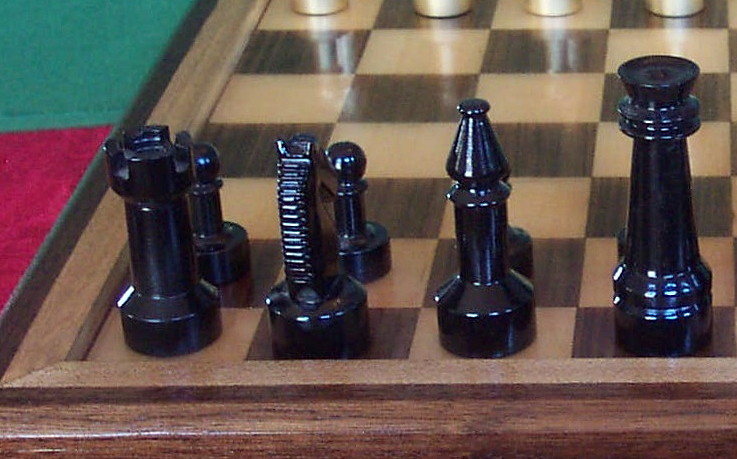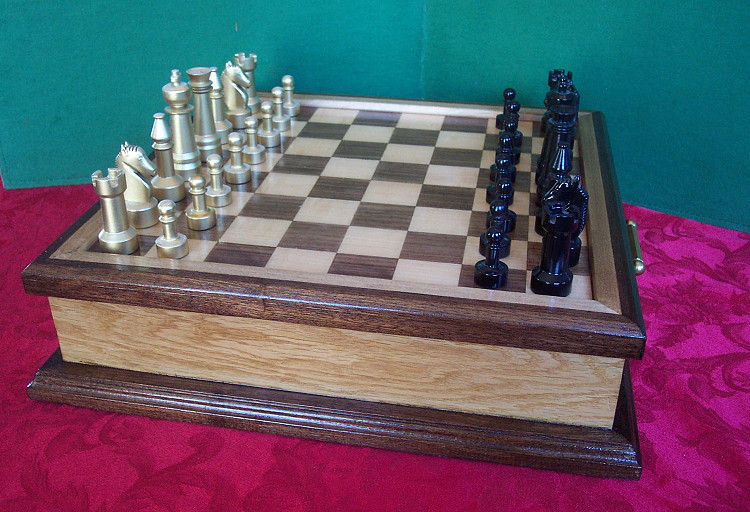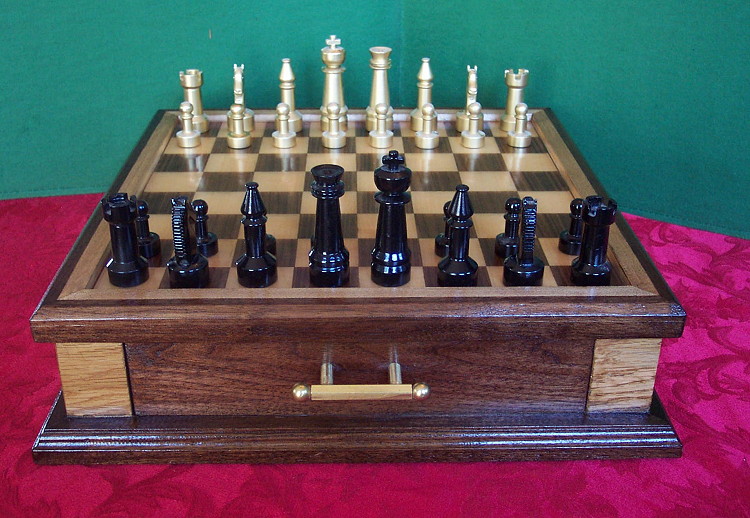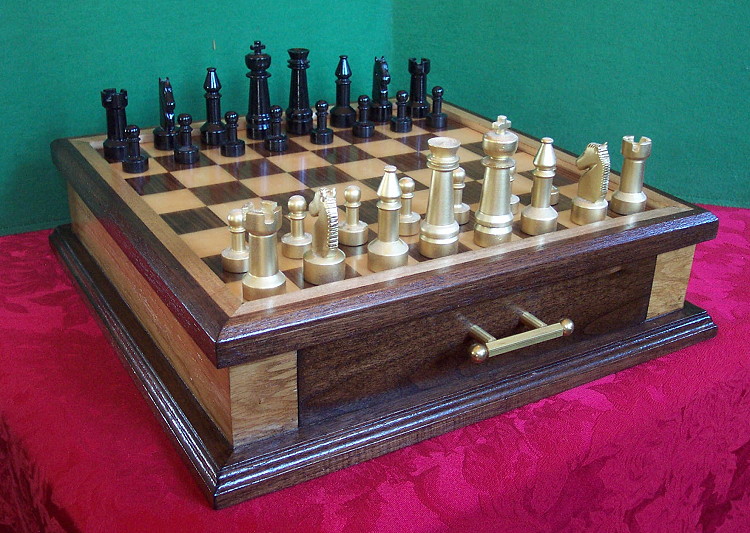 You can see a similar set with board and case that I finished earlier this spring at the link here.
-Alan
http://lumberjocks.com/projects/47530
---
---
---
---