---
My lathe came in recently and after a few minutes of setup I was rolling. Sorry, that was a lame pun.
Anyhow, I've made a few pens and a letter opener – not too bad, they shine nicely. But I'm having an issue with my pens. They are the slimline twist pens and when you write with them the pens twist closed – anybody know what causes this or how to fix it? I imagine operator error is the likely culprit.
On my letter opener I didn't have the mandrel or bushings sized properly so it wobbled on the lathe, I didn't notice it until I took it off – the turning was off center and it's noticeable in the letter opener.
But, I enjoyed myself and I'm learning more every day…
Pics aren't that great – I took them with my phone. I'll get some better pics (and projects hopefully) up soon.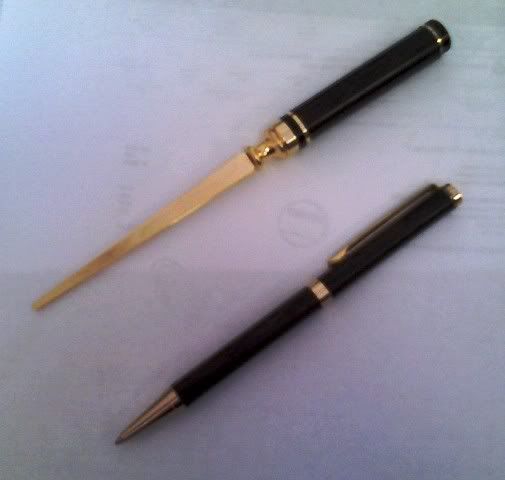 -- Tim D. - Woodstock, GA
---
---
---
---