---
The first pic is the crown. ( it will ship loose)
The second is the chair rail that I still need to glue for length and attach to the center rail.
The third is some of the curved panel mould.
Below is a couple of shots of the chair rail glue up.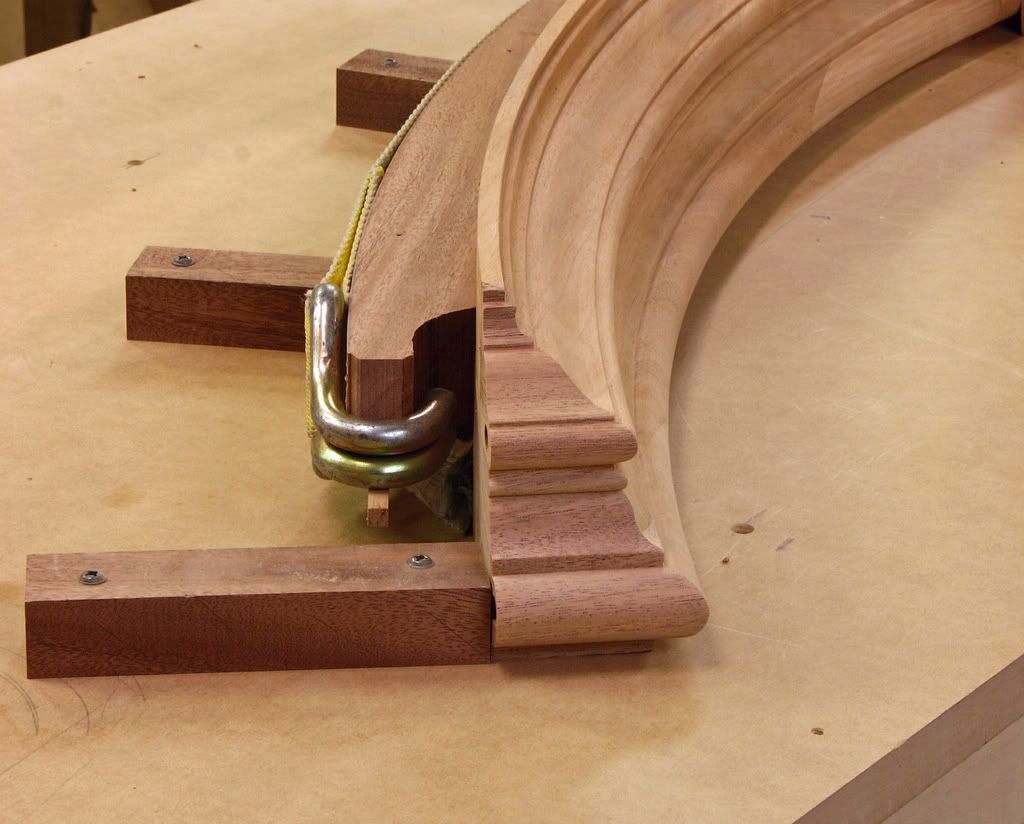 And here is a close up of the rail attached to the panel.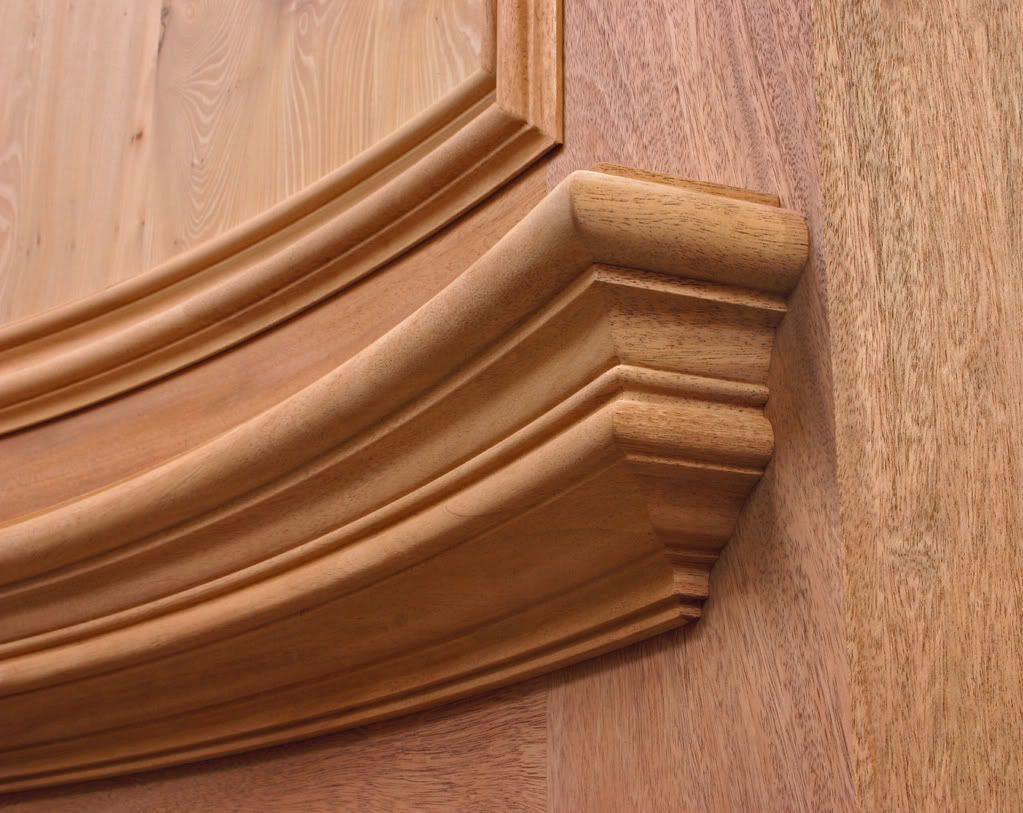 A closeup of the crown.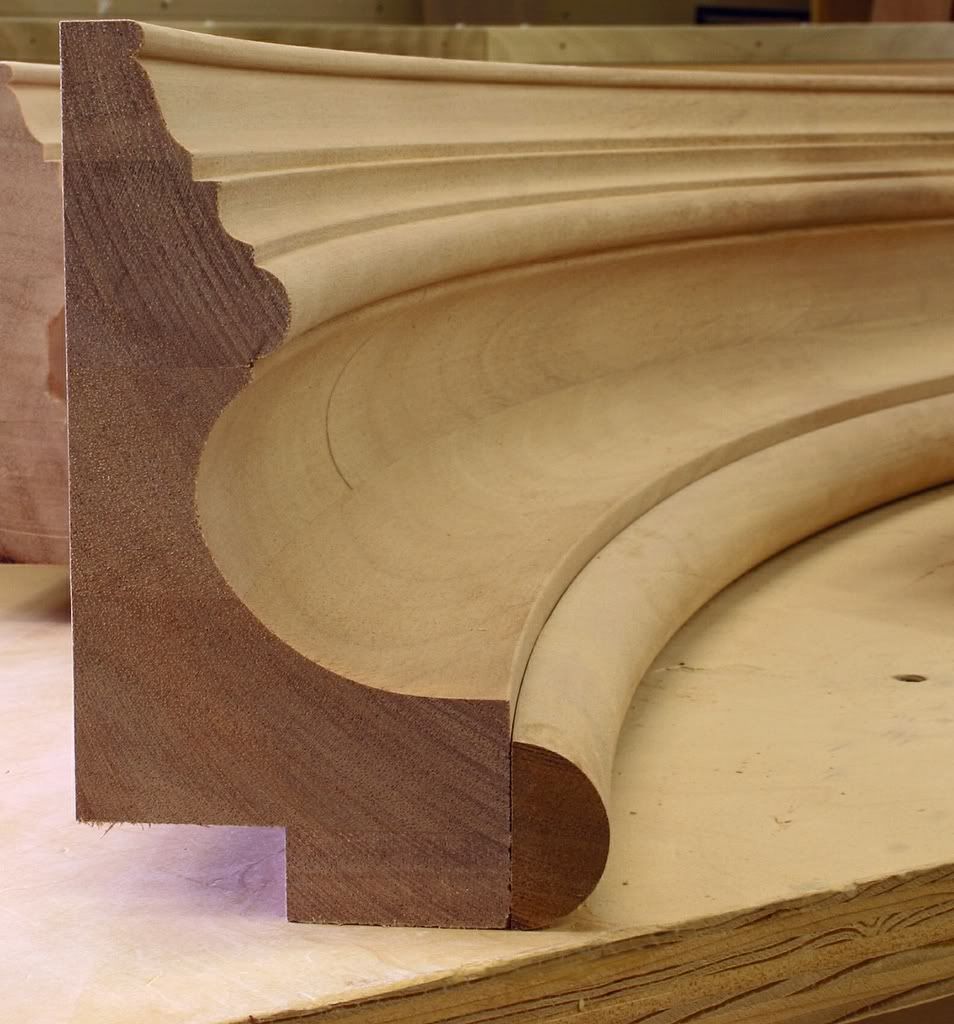 -- Marshall _ Wichita, Ks _ "Growing Old is Mandatory - - Growing Up Is Optional" :)
---
---
---
---