---
A Pair of Walnut/Maple Custom Fly Fishing Guide Nets
These two nets were commissioned by 2 great people who happen to also be excellent licensed guides with Sierra Pacific Fishing Adventures. Joe Libeu is a Federation of Fly Fishers (FFF) Certified Master Fly Casting Instructor which is the equivalent of a sports Hall of Famer. He fishes a 10.5' rod and has trouble reaching the fish with his standard net, so he specifically requested a 19" handle. OK, 19" it is!
Kathy Kim is a FFF Certified Fly Casting Instructor and wanted a similar net but with a slighter and shorter handle than Joe's.
Both are heavy into helping others learn the sport of fly fishing through club memberships, seminars, classes, fly fishing excursions, and private instructions. They fish all over the world.
Joe insisted that I mark the nets prominently with Sierra Nets; Otherwise, I would not have marked the handles as I did. I like to let the wood and figure do the talking.
Joe's net in the "Glue up" stage…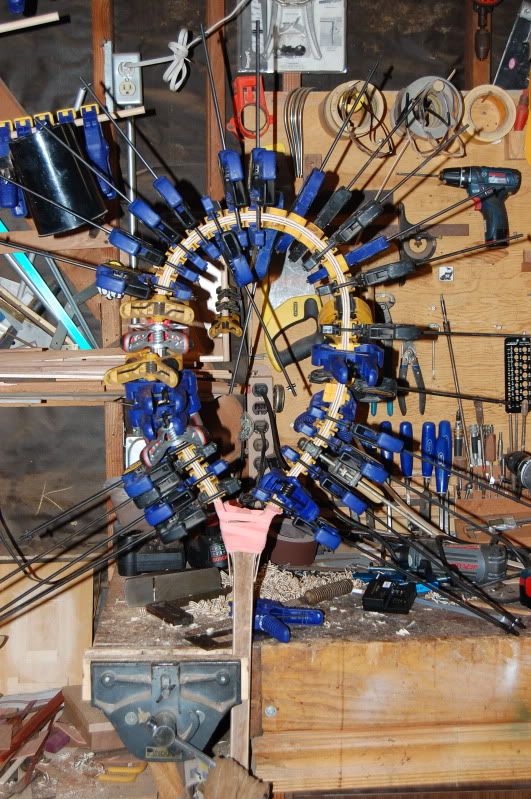 Joe's net being hand planed to thickness…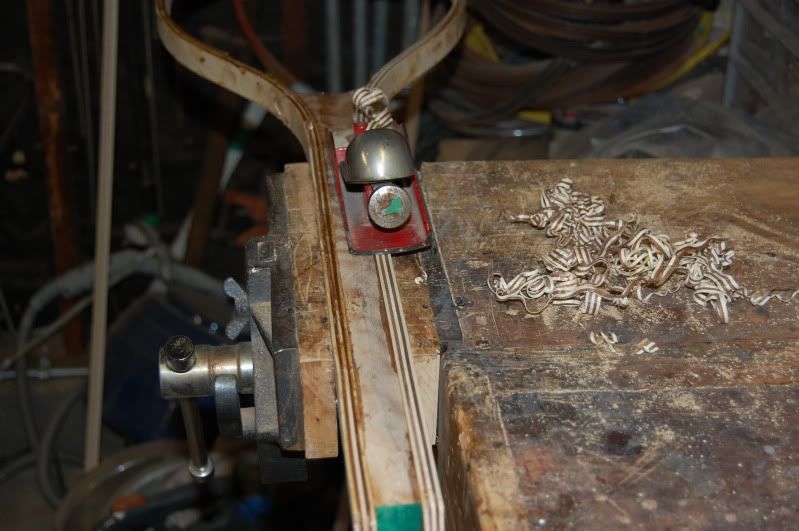 The curls, or shavings, are fun. I love this part of the process, plus, I get to see the contrasting woods together for the first time not covered up by glue.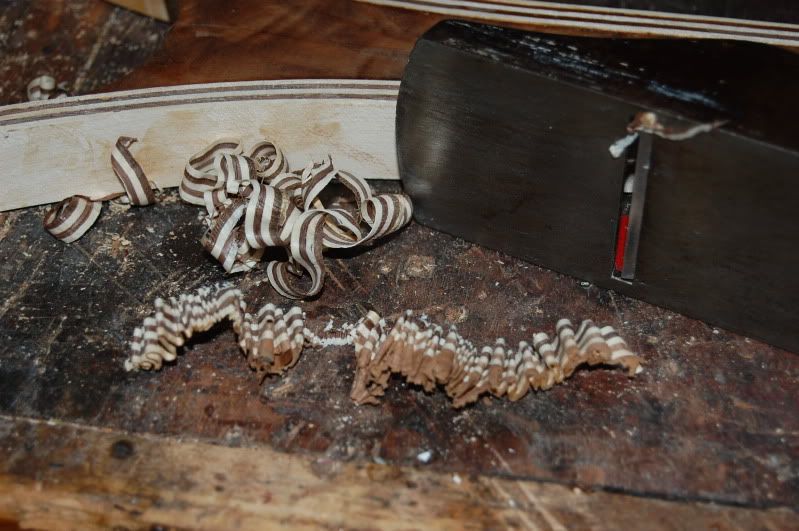 It's a bit messy but worth the effort.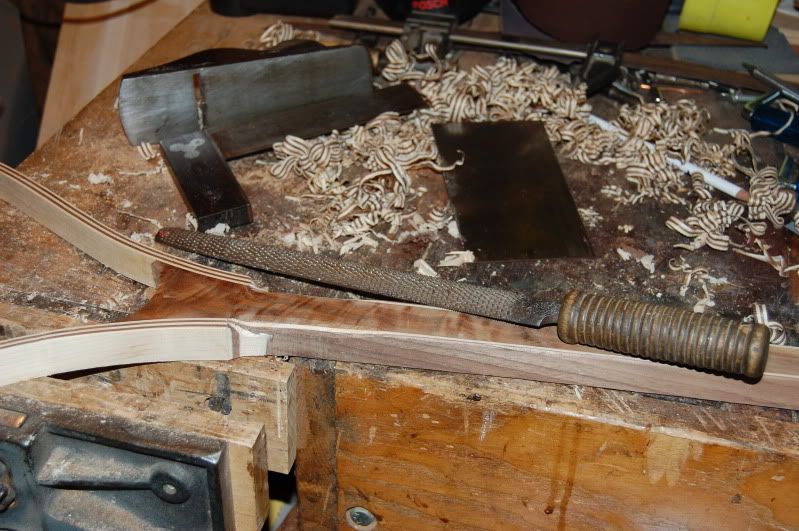 Here is the finished product…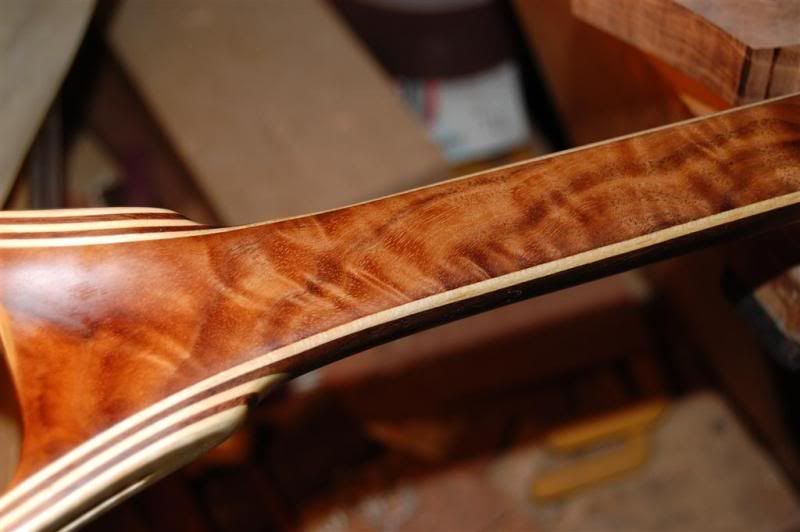 href="http://s96.photobucket.com/albums/l191/gregmadrigal/Joe%20n%20Kathy%20nets/?action=view&current=JoenKathyKimNets13.jpg" target="_blank">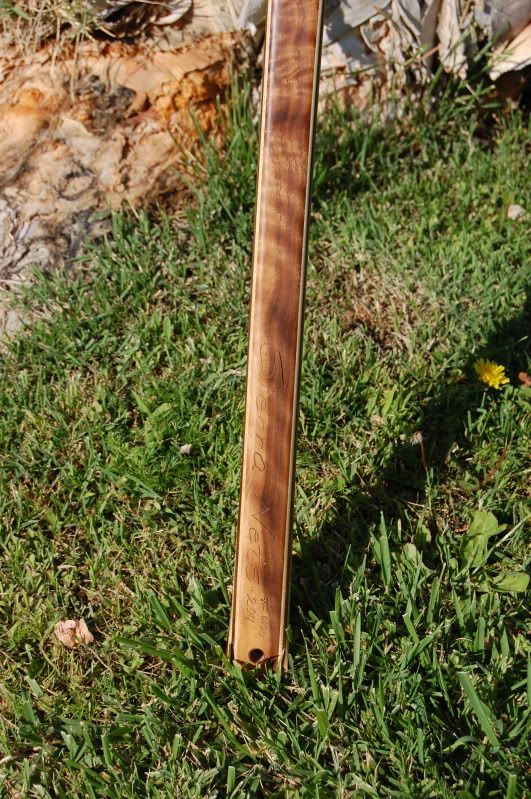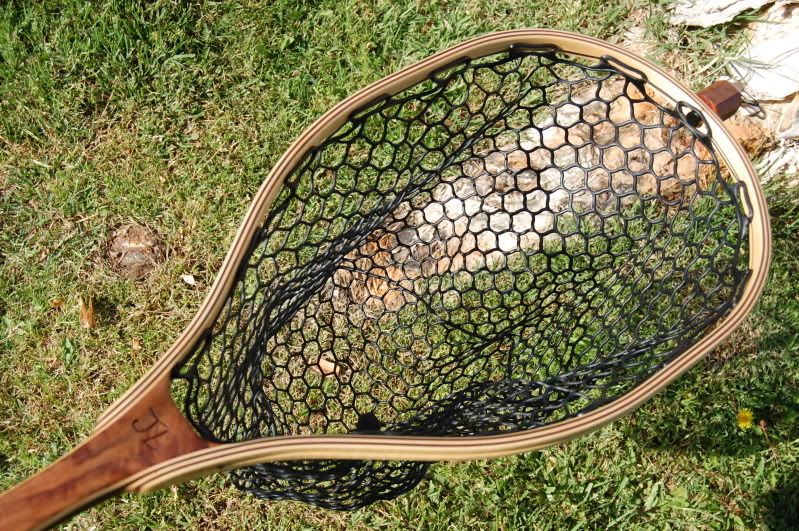 An integrated magnetic catch to keep the net at the ready. This one is curly walnut with a cocobolo face. It allows the fly fishing to attach the net conveniently to the back D-ring of their fly fishing vest. This allows quick retrieval when subduing a fish, and easy replacement as the extra strong rare earth magnets snap back home when they get within close proximity to each other.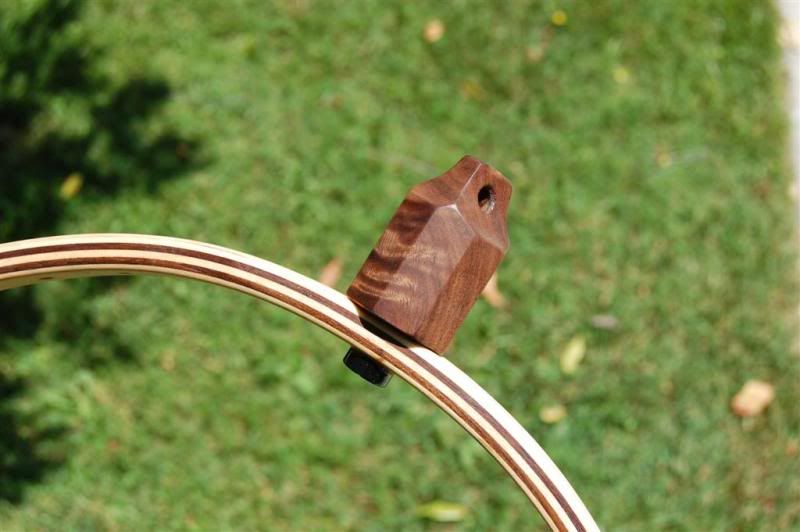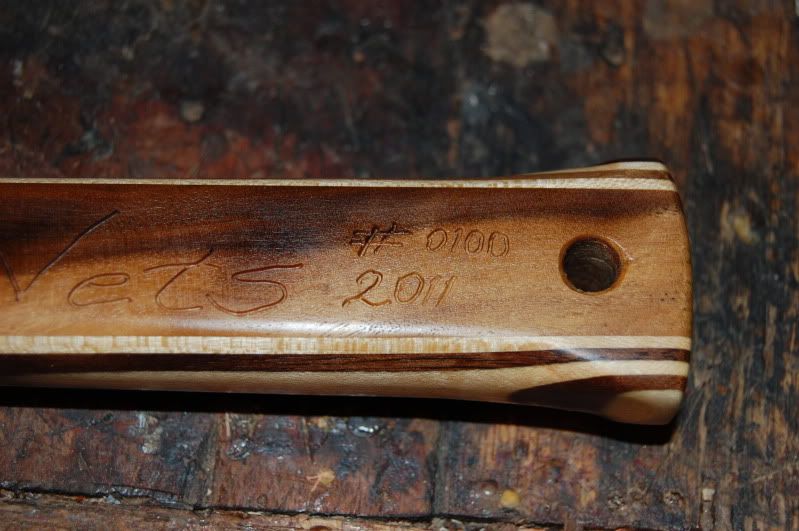 Joe's initials carved in as requested…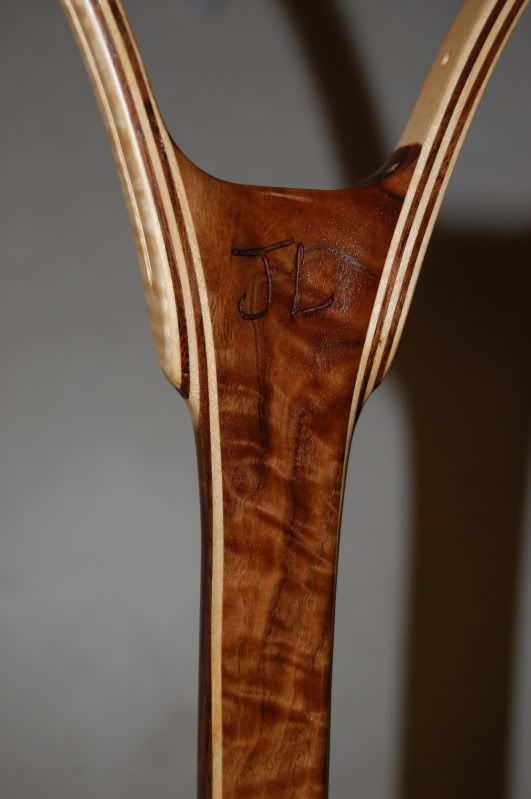 Kathy's net came out equally as well. Both nets handles were derived from the same amazing piece of walnut. The light wood is maple. The nets are black rubber.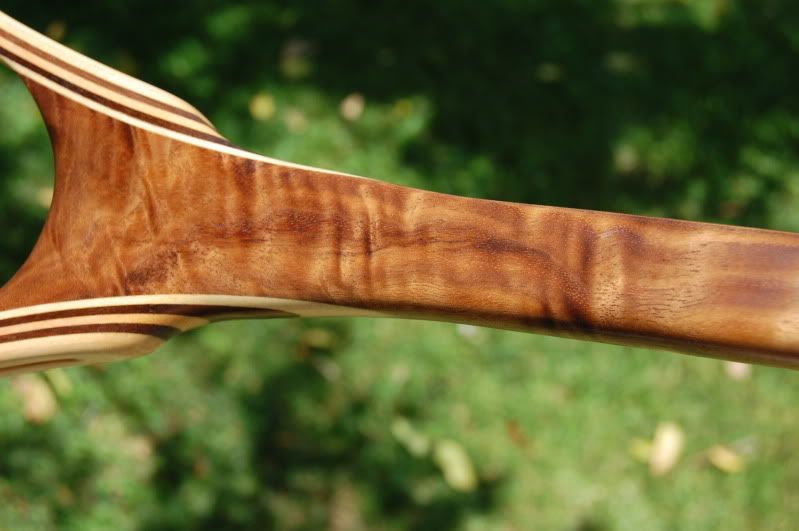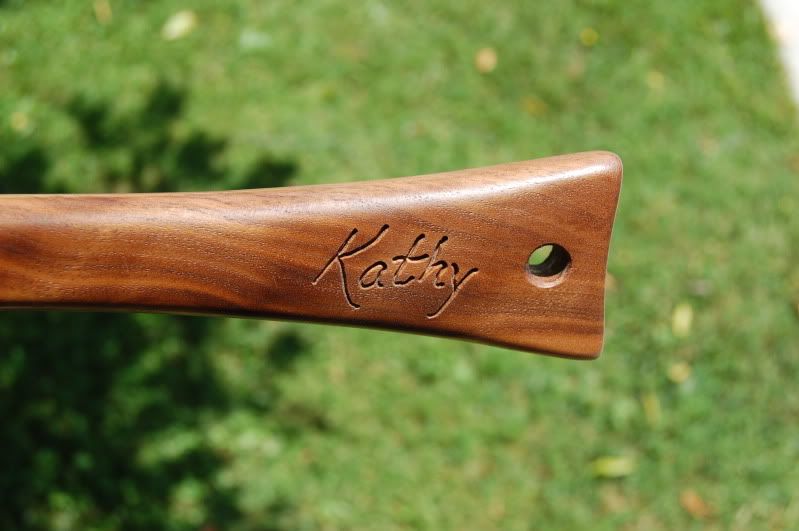 This is a bird's eye maple integrated magnetic catch system.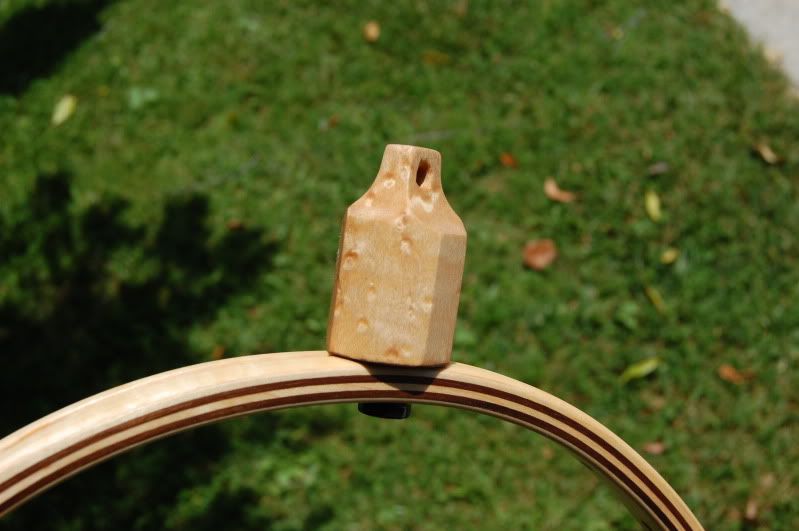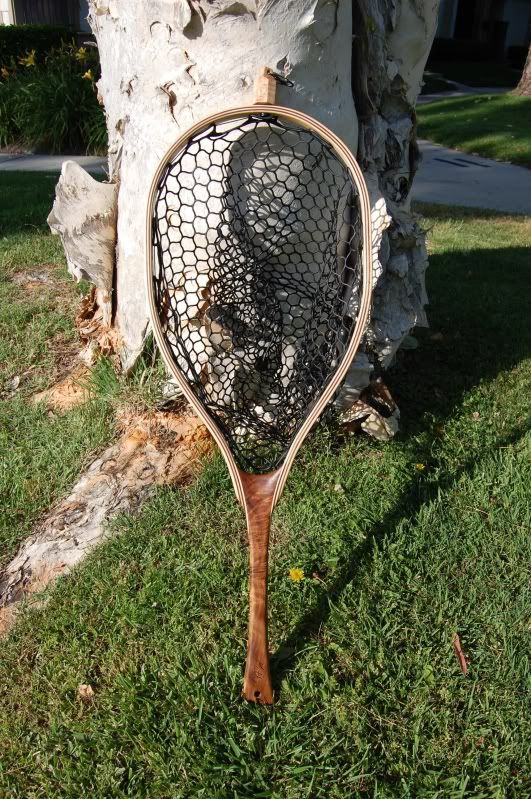 I hope you enjoyed the post. Tight lines all!
-- You don't have a custom made heirloom fly fishing Net? http://www.Sierra-Nets.com
---
---
---
---