---
I haven't posted in a while because, frankly. Between net building and fishing, I haven't had a lot of free time!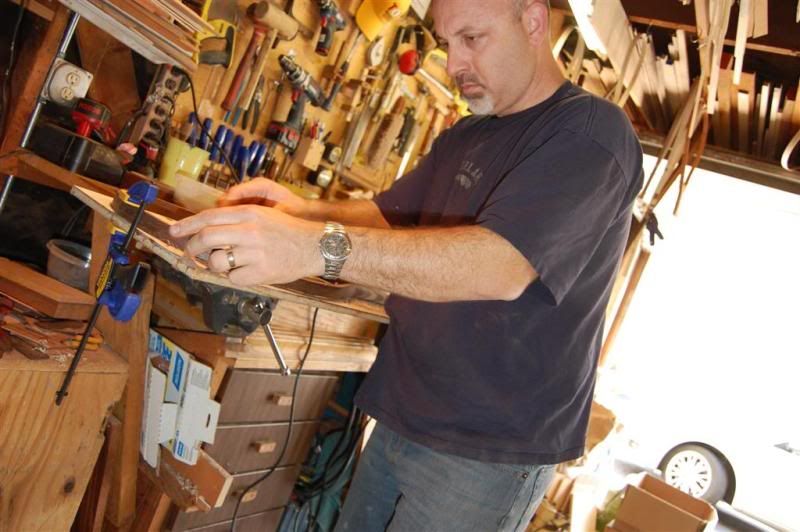 I have several commissions going on right now. Two are almost completed and I will feature in another post. This one is a custom fly fishing net in every sense of the word. I just delivered it to my client a week ago. I have 3 new commissions which I will be sharing in the near future.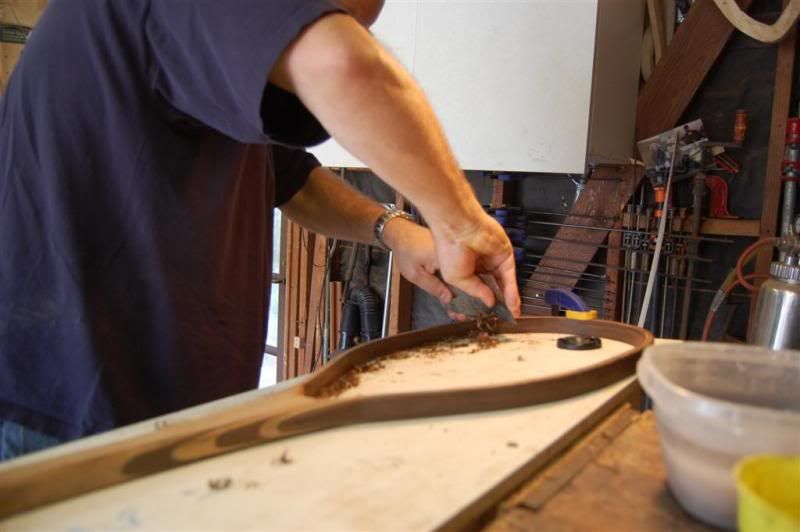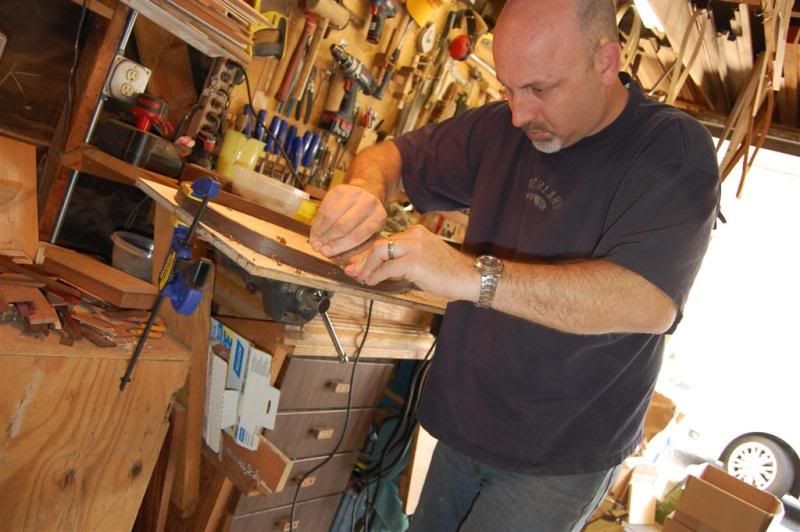 Let's start with the latest though. It's a custom jobby made for a gift to a pontoon trout fisherman here in Socal. My client wanted a long handle quality net with inlaid monograms for a captain friend of his. I had a pretty unique idea instead of a wood inlay though. The 56" long net is some 30+ year old teak that has some brilliant figure and some of the most fantastic color I have seen in teak.

Here you can see pics coming right out of the clamps…Pretty rough eh?
The hoop is teak as well with wenge interspersed, and a figured mahogany yoke.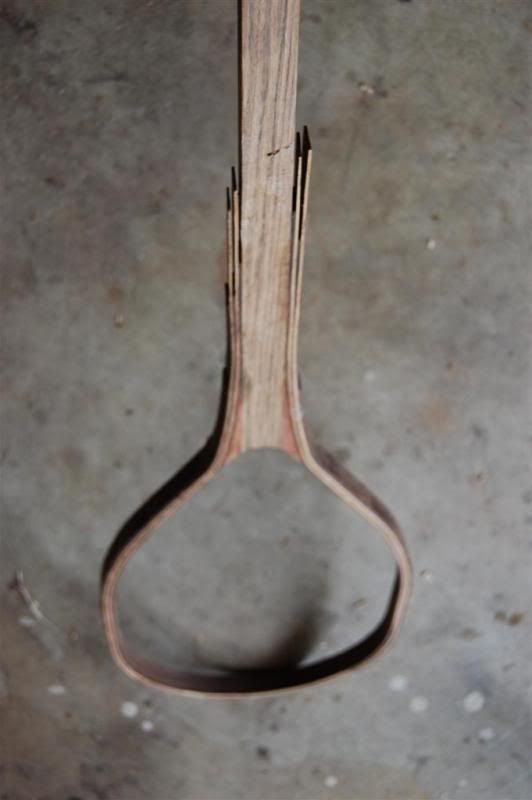 I carved out the recipient's monograms along with a leaping trout to about 1/8" deep.
I undercut the sides somewhat to help retain the brass and aluminum shavings that I glued in place.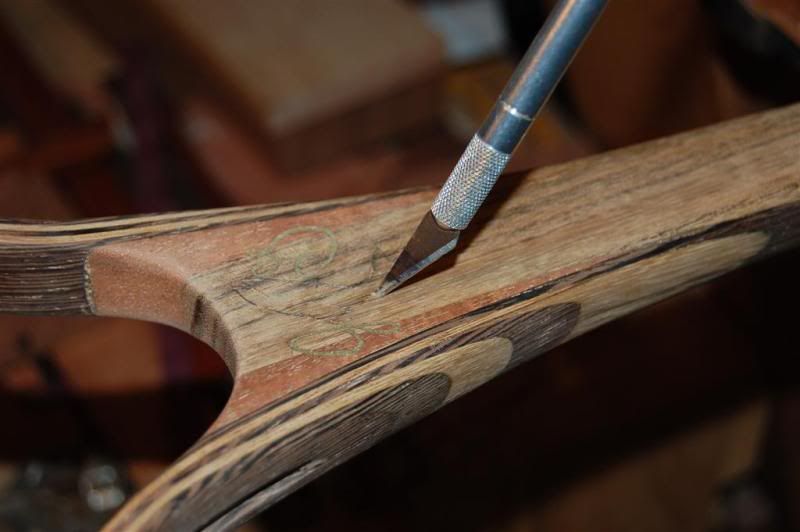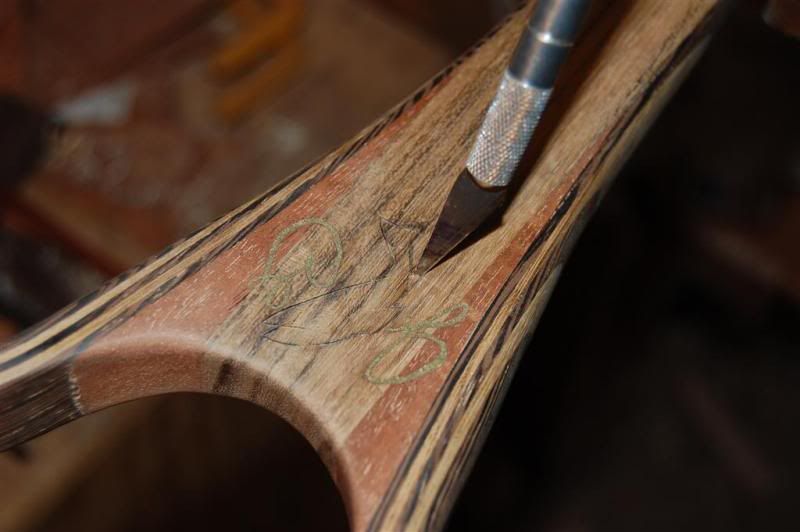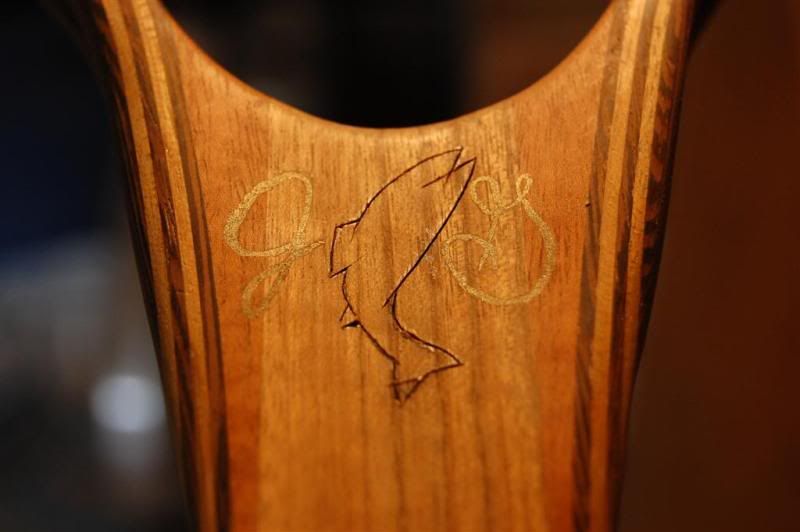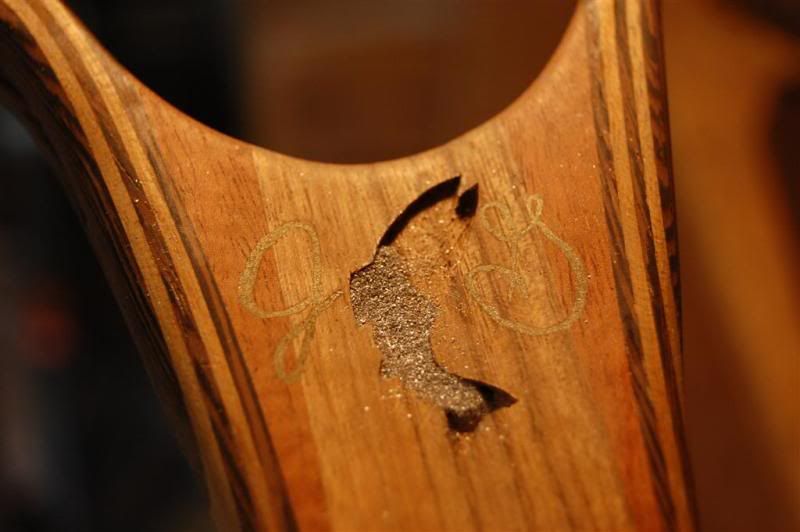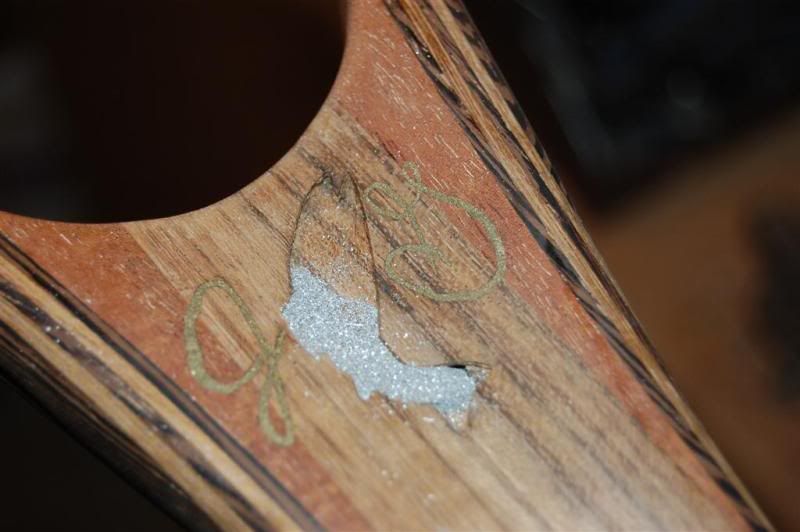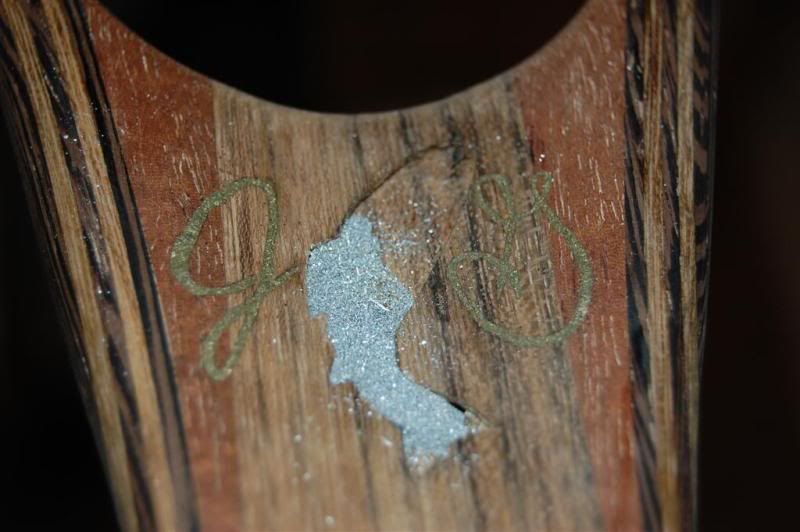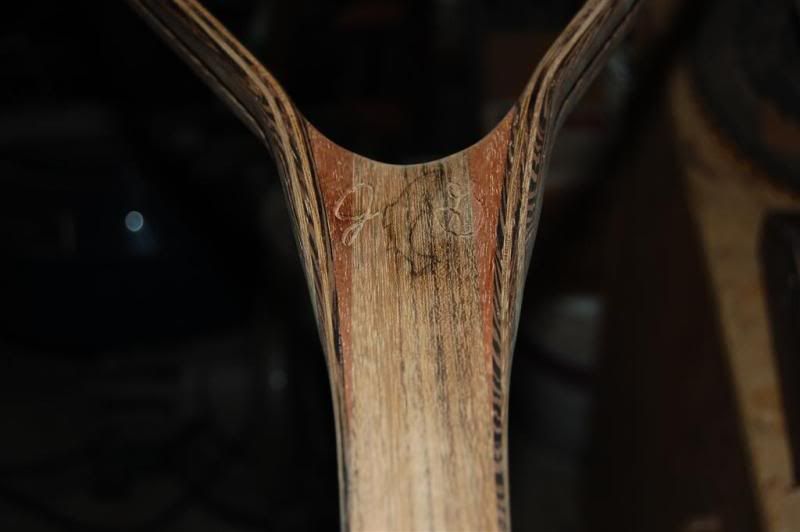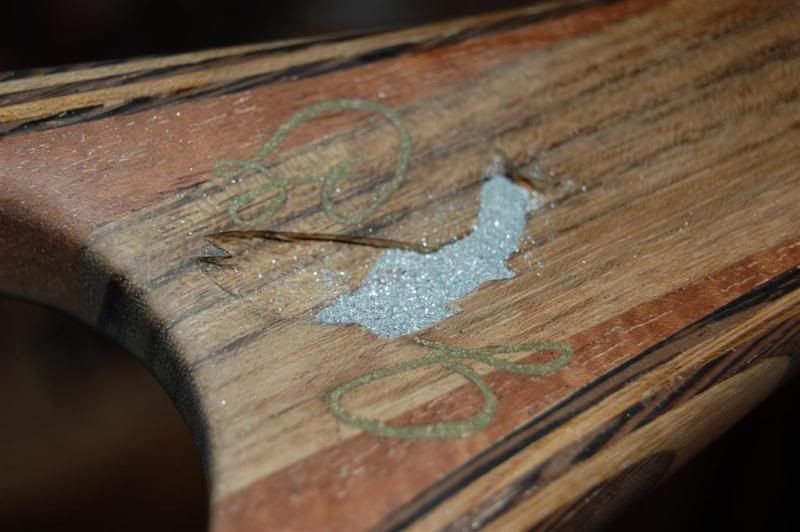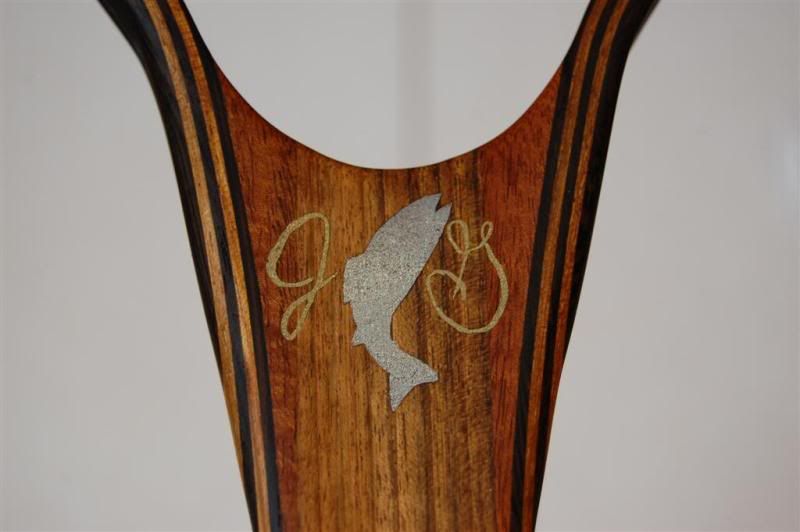 Worked like a charm! The brilliance of these metals really sparkles in the sun.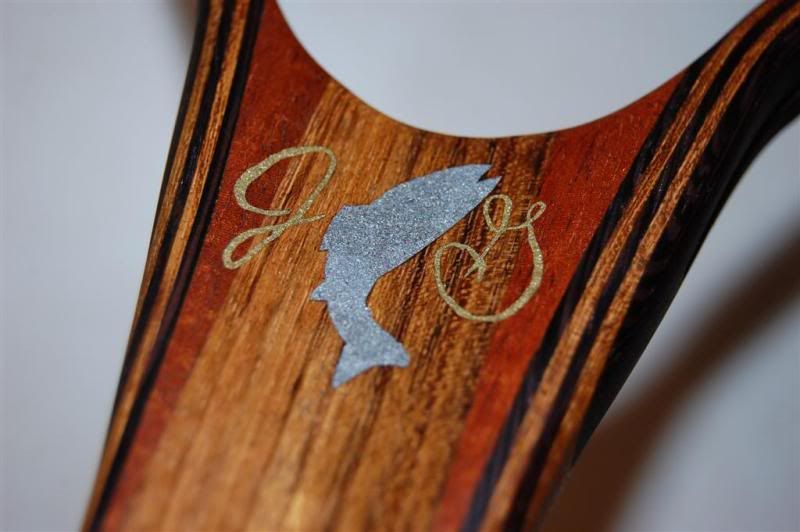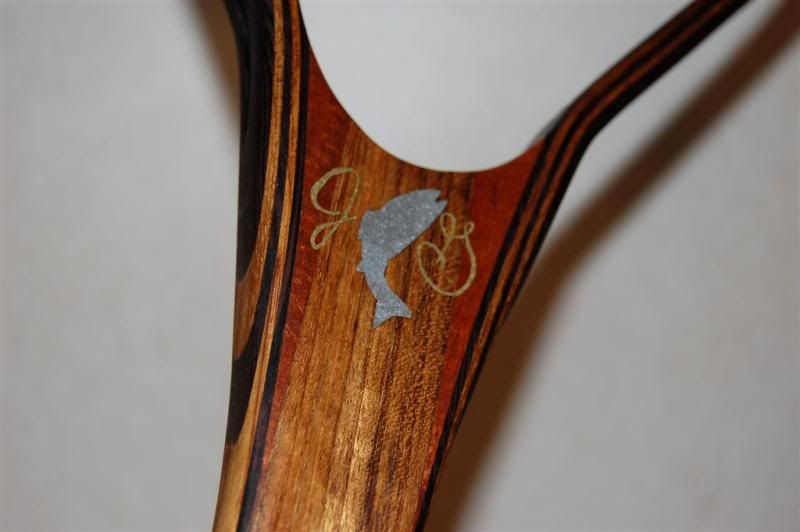 The net handle is oar shaped end with a serial # and brand, and has urban-recycled curly ash flanking the teak.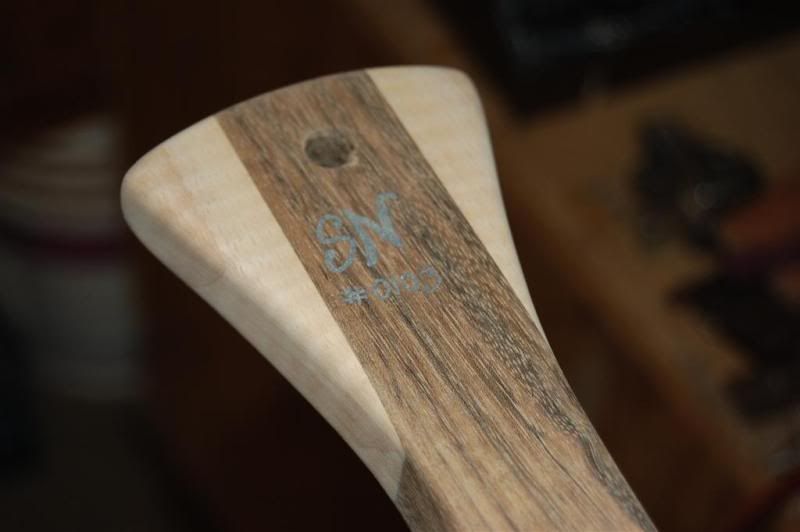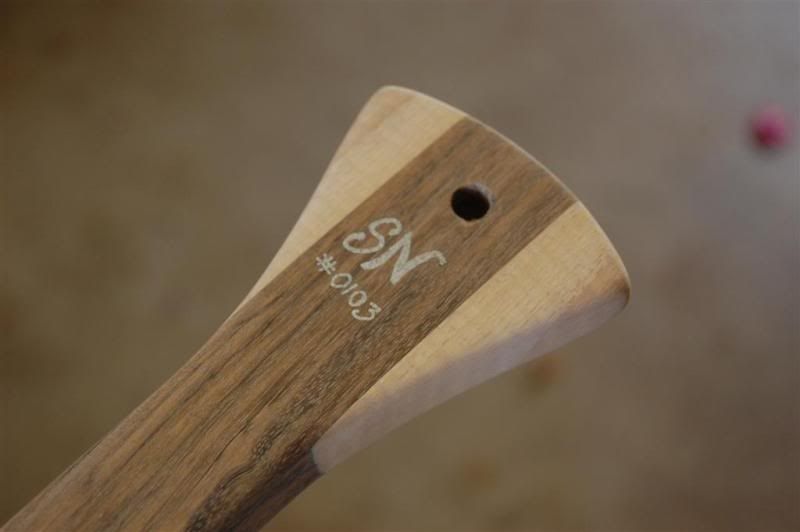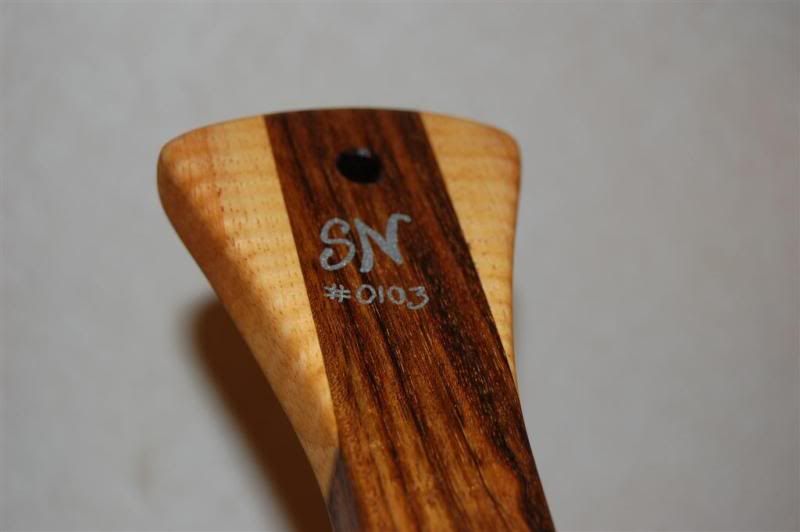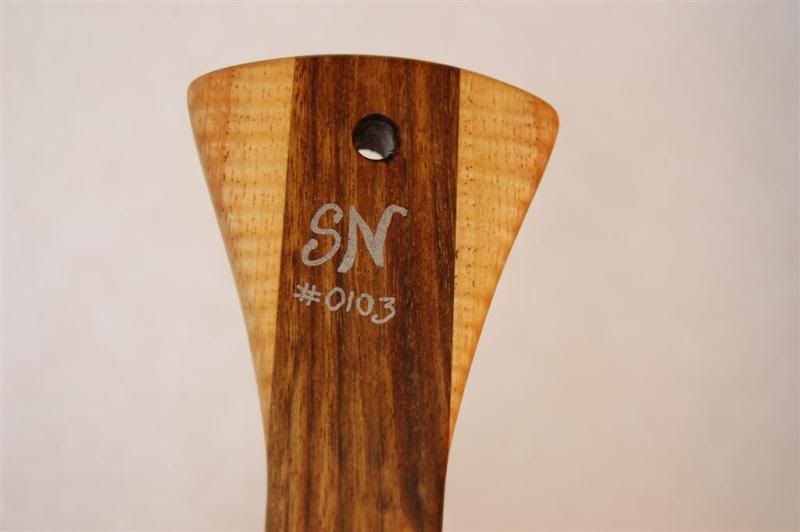 I especially like how the inclusion, which I initially reproached, turned out. I filled it too with brass shavings- Simply awesome! I really like this technique!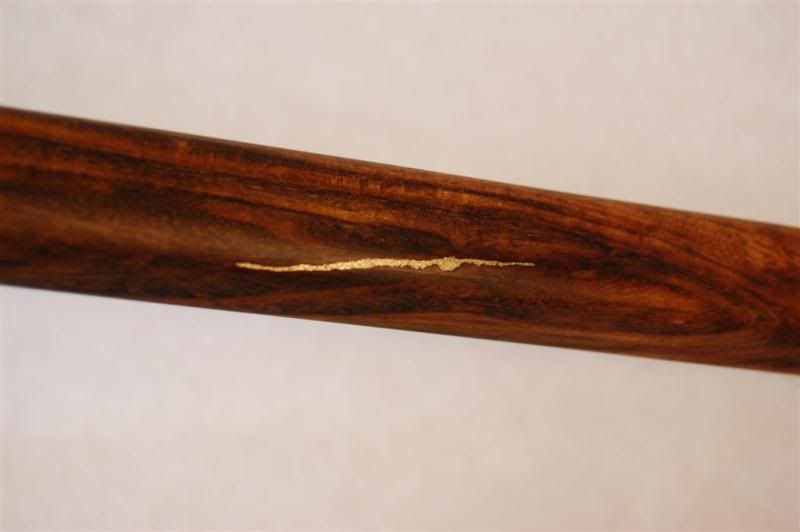 This net is long to provide easy netting from the deck of a high-off-the-water pontoon boat. It has a slick, lightweight rubber net. The lanyard is hand-tied para cord.
Hope you enjoyed. I have other net posts here and of course, if you've come here from a web search looking for a net, I can be contacted for your own custom fly fishing net at Sierra-Nets.com
Here are the completed pics along with one happy client!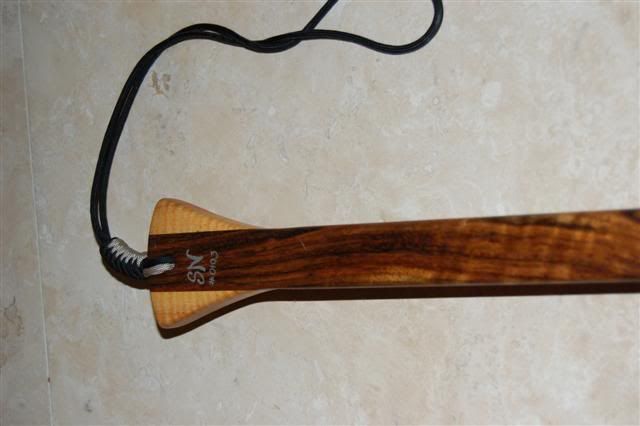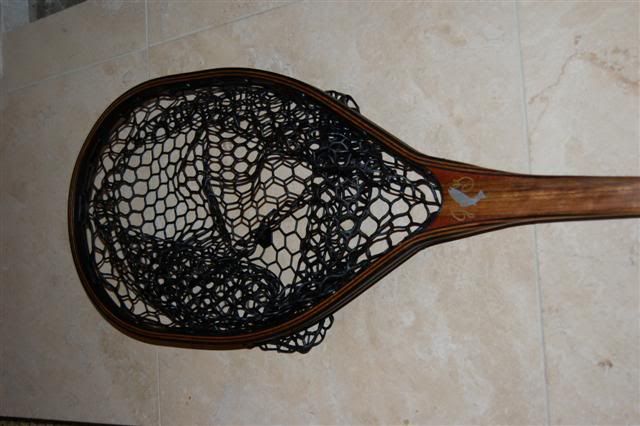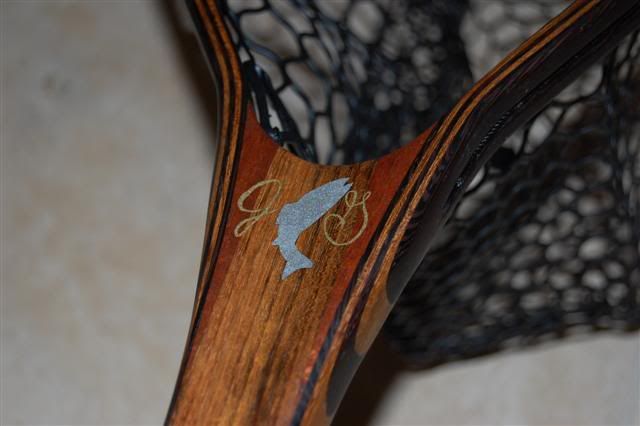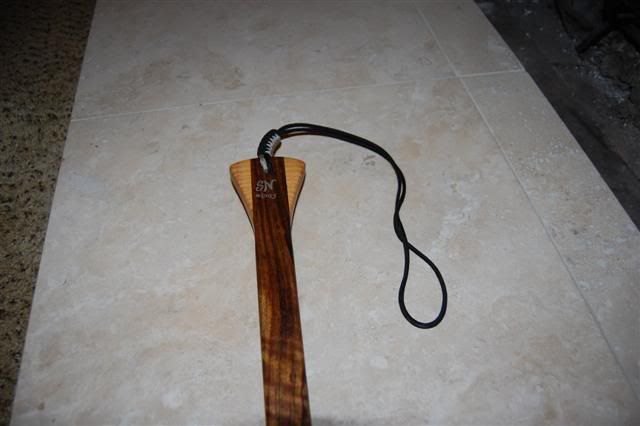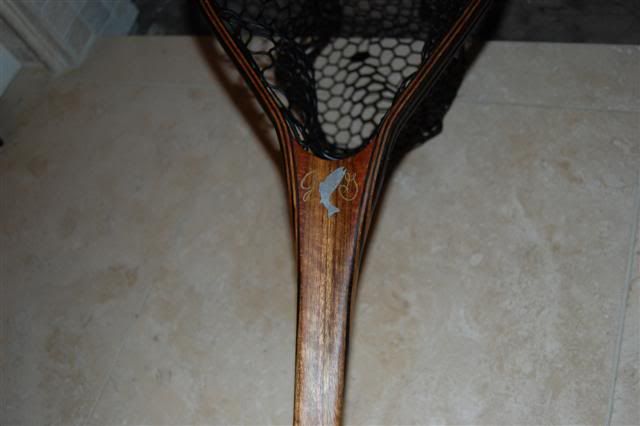 Matt, thanks for the order. I hope your friend likes his net. Make sure to take fishy pics and I'll post them on my website.
-- You don't have a custom made heirloom fly fishing Net? http://www.Sierra-Nets.com
---
---
---
---