---
This is the first of two Chess ensembles I'll be making this Spring as both of my sons are graduating from college. Saturday my son Spencer graduated Magna cum Laude from Eastern Michigan University.
I gave him this Chess Set, Board and Case as a graduation present. The chess board is Maple and Sapele veneers over Baltic Birch plywood.The frame is maple and sapele with applied brass corners. The case is Maple for the sides, and Walnut for the bottom molding.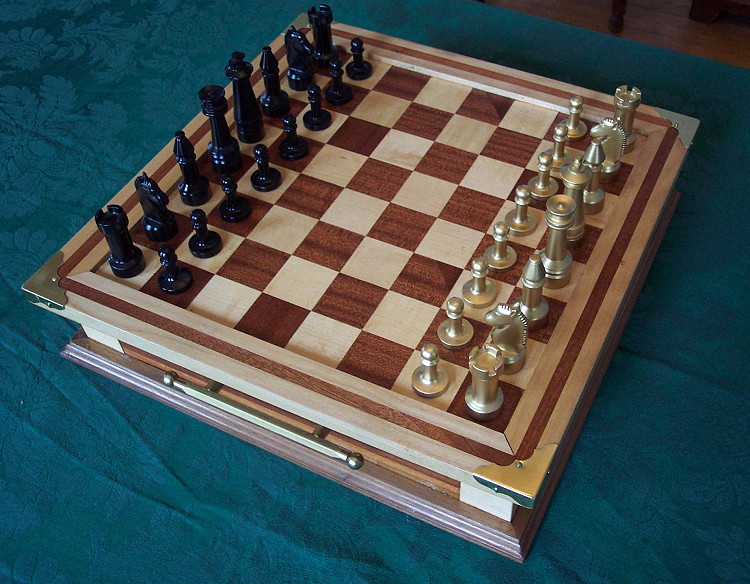 The set is made from cold rolled steel. I made the chess set when I was in college and spent the summers working in my Dad's business. The original finish was gun bluing for the dark set and zinc plating for the light set. Over the years the set suffered some damage and was re-plated. For presenting the set to Spencer I painted it a durable enamel.
This is the Sheldon lathe on which I turned the chess set when I was in my early 20's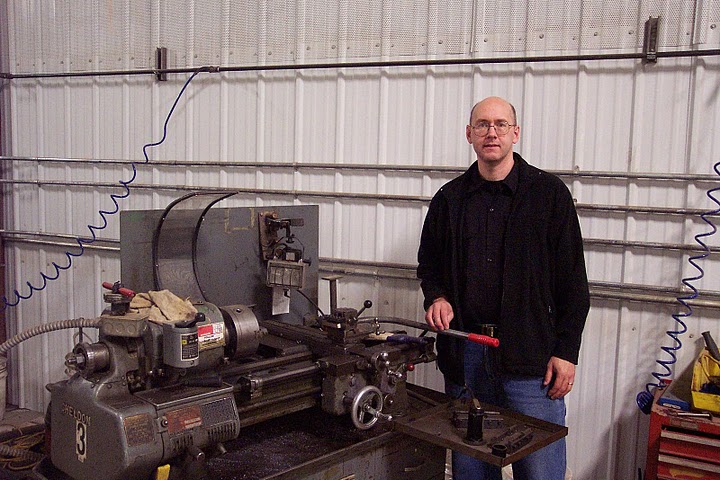 The design profiles came from a picture on the box of a plastic set we had.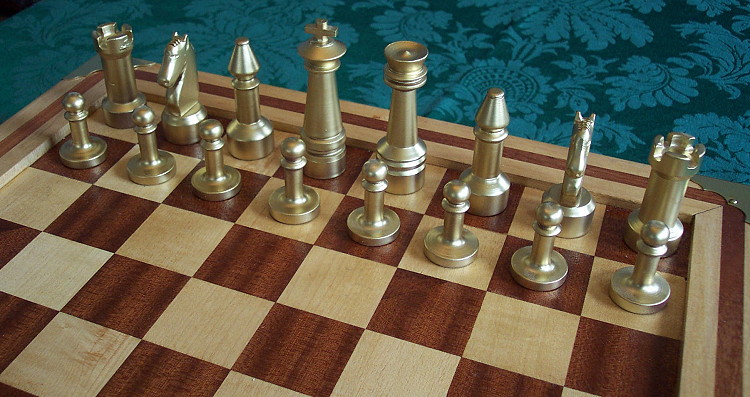 I traced the knight profile onto a piece of paper-then transfered that to some 3/16 steel stock. I cut out the main shape on a band saw and finalized the profile with hand files and punches.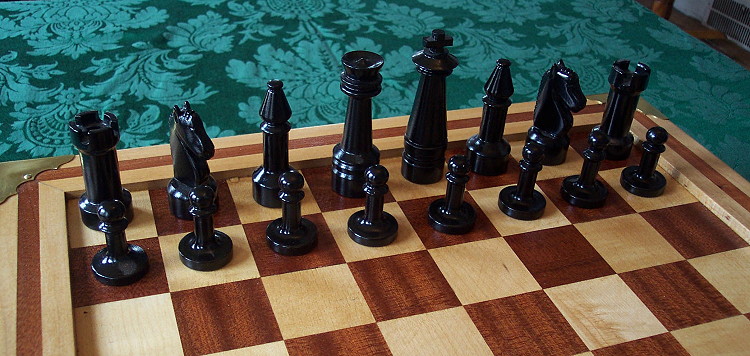 Each set fits in it's own compartmentalized drawer. The drawer fronts are solid ash milled from a tree that was in our back yard. I veneered the ash fronts in sapele.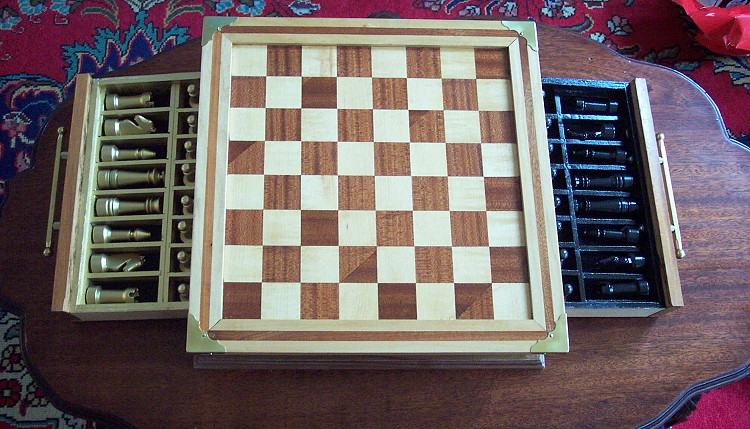 The drawer handles are made from 3/8" brass hex stock with 1/2" diameter brass balls.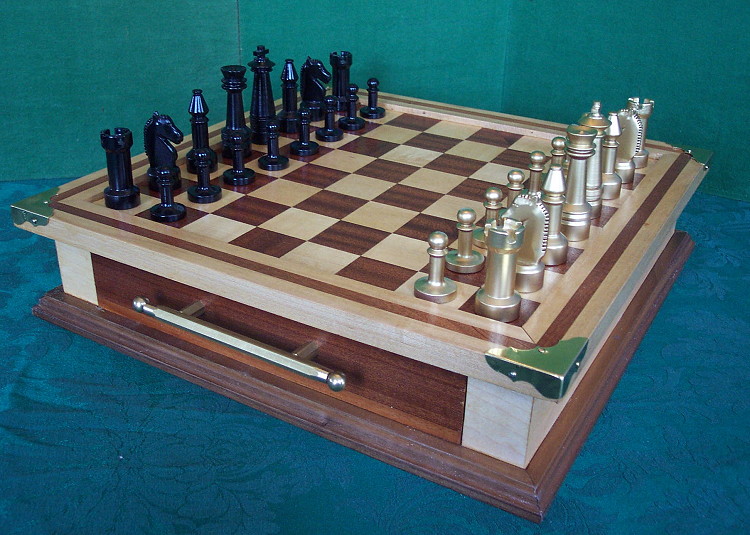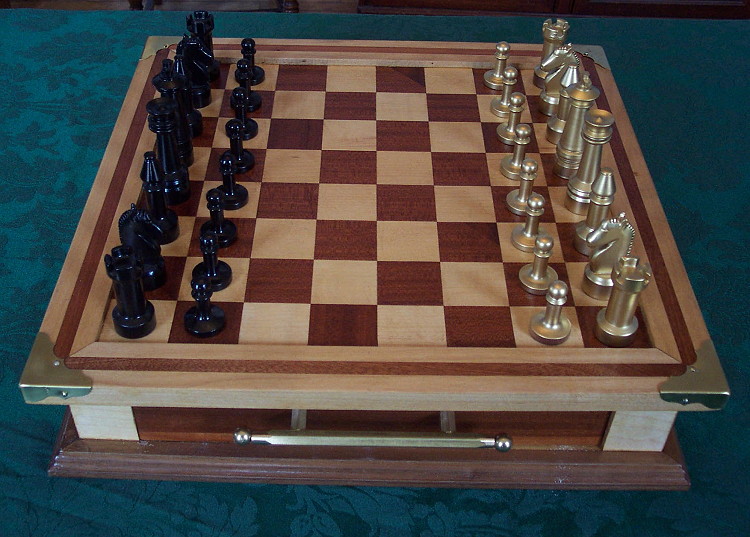 Thanks for looking.
Alan
---
---
---
---