---
I volunteered to make a base cabinet to raise my Mother In Law's new front load washer/drier up a bit. I had 13 inches to work with.
It's built like a tank to support the new class of super heavy washers, which are over 300 lbs, thanks to cement ballast.
Tools I had to buy:
- Dado set.
- Router bit for drawer faces.
Materials:
- 3/4" oak ply for top and outer sides
- 3/4" standard ply for back and internal supports
- 1/2" cabinet ply for drawer bottoms
- Poplar for the drawers
- 1×10" oak for drawer faces
- 1×3 oak for face frames
- Drawer slides
- Handles
- Screws
Skills learned:
- Routing drawer fronts! Woo hoo!
- Dados and rabbits. What a hassle, changing blades!
- Pocket screws. Very challenging with the rabbit joints. Need to look into that.
- Planning all the measurements and cuts in general. Did much better than I expected. Used Sketchup for most of it.
- Mounting drawers on side rails. YUK!!! That really sucked!
- Centering drawer fronts. Easier than I expected.
- I matched the drawer fronts. The grain runs from the left drawer, into the right drawer. How fun!
It took me three LONG days to make this. I'm slow. But I enjoyed it. I'm 90% happy with the outcome. Learned a lot of lessons. Some still to figure out. I wanted the top to be one shot, so I decided to have the rabbit show on the side. Would like to experiment with alternatives to that. I hate seeing the edge of plywood. I might try a miter or a rabbit/miter combination next time. Also, ply is unforgiving with the finish. Blemishes cannot be sanded out, due to the layers. And I made a few boo boos along the way. Oh well … it's going under a wasing machine, right?
It JUST occured to me … I sure hope this thing sits flat!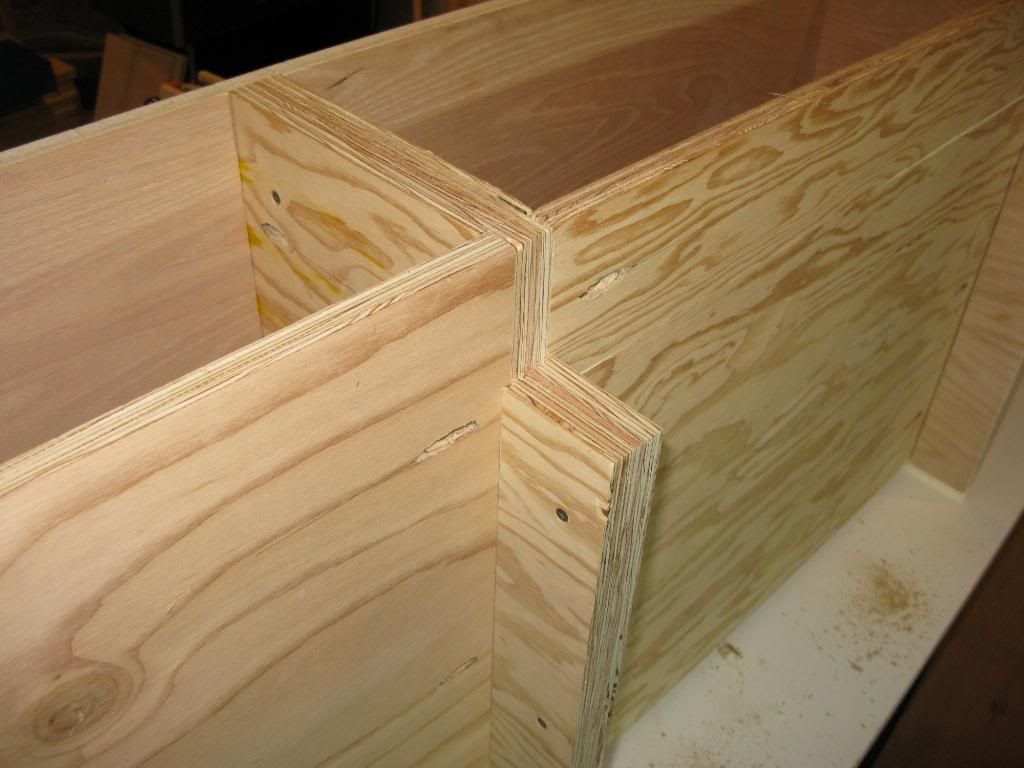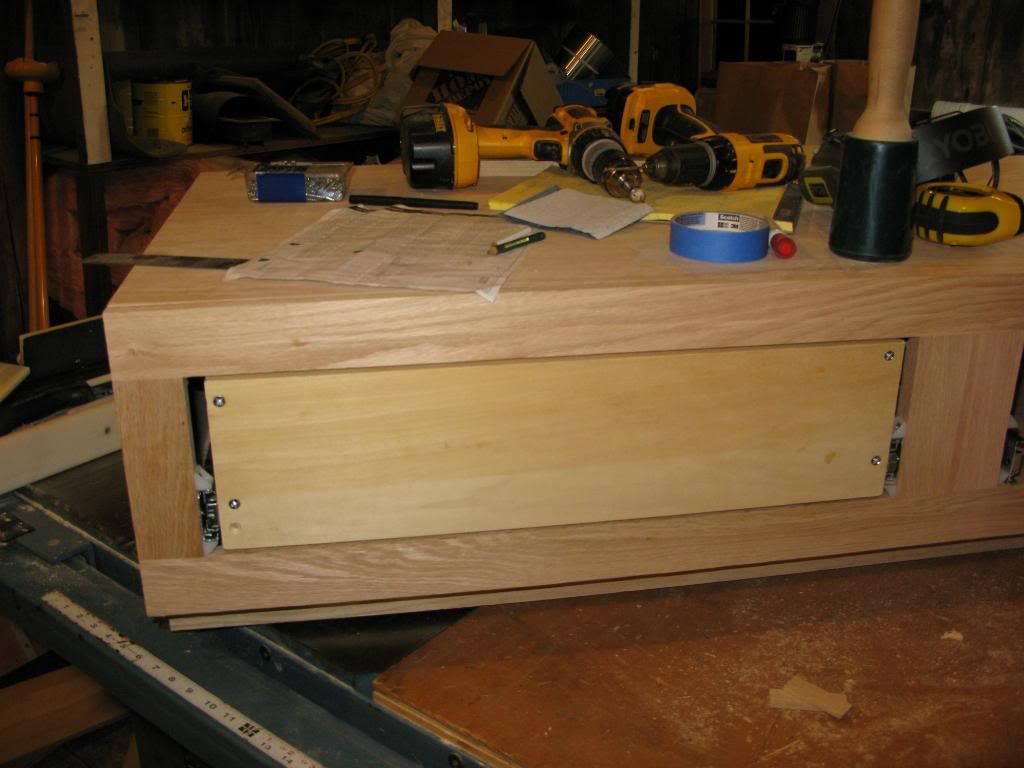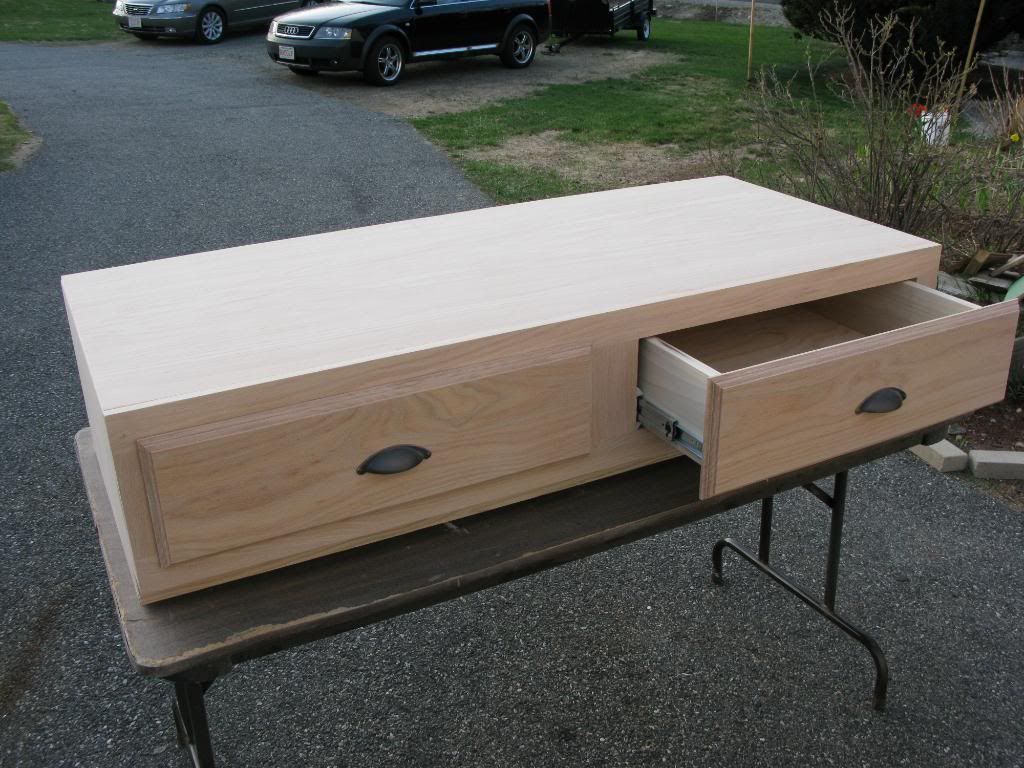 ---
---
---
---