---
I was displaying some of my nets at Irvine Lake for the Dana Rea Memorial Tourny. Chris(OFG) was kind enough to stop by and take a look at the nets I brought. She fell in love with this "Neololitan net" (And not a moment too soon-My buddy wants this net SOOOOO bad!) and bought it on the spot. Since it wasn't quite ready (No lanyard or clear rubber bag) I brought it home to finish her up.
My wife actually helped with the layout of the woods, so thanks Julie M.!
This net has a great form and feels perfect in the hand. I loved how light it turned out too. The net is sanded to 320grit, then a 3 step finish goes on over the course of 3-4 days making this puppy water ready.
all coats are hand rubbed onto the net.
An interesting thing happened regarding the purchase of this net: An Anonymous donor contacted me and paid the remaining tab on the net. I will never tell who, so don't ask!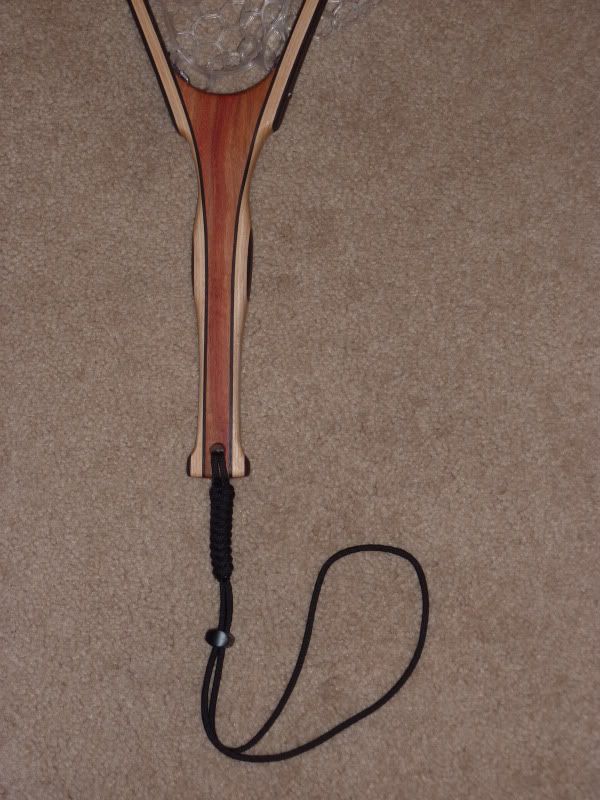 The red colored wood is a locally harvested urban wood called carob. It is surrounded by a dark strip of wenge, then maple, and wenge again.
This net has a nice rubber bag which has some nice features: Doesn't scare the fish as much, is easier on them for C & R, and hooks don't get caught like in a cotton mesh bag.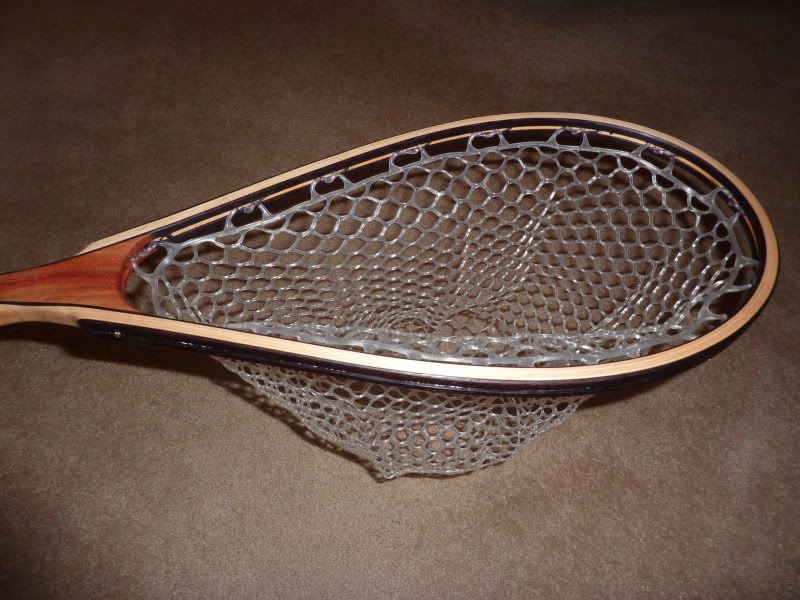 This close-up shows the hand-tied lanyard, cord stop, and on the butt of the handle, the signature of Yours Truly & date.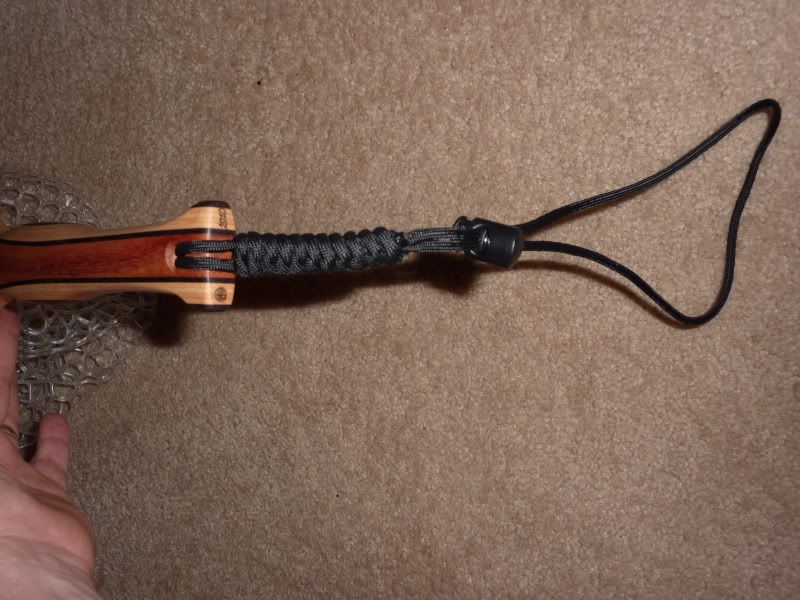 Tight lines,
GM<><
-- You don't have a custom made heirloom fly fishing Net? http://www.Sierra-Nets.com
---
---
---
---