---
I was designing and building this custom landing net for a friend of mine, Dana, when he had a stroke and passed on June 8th. Now, it is simply a tribute to a wonderful man who bound together a large group of Fishing enthusiasts thru Team 57. It will never see a fish, but it will memorialize a truly great man.
I'll be presenting it to his spouse at his funeral in L.A. tomorrow afternoon.
My hand is all cramped up from making the maple inlay of his Avatar on FNN. The net is Gen. Mahog. and maple. Finish is SG Deft lacquer since it was finished quickly and it won't see action anyways.
Here, I crazy-glued the inlay piece to the net so I could trace around it.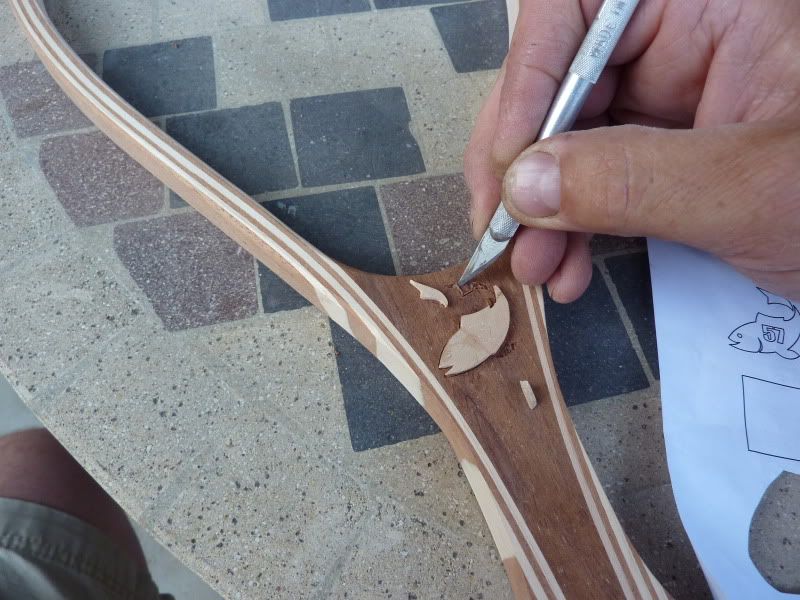 Then I chiseled out the center after making cross hatched scores for easy removal.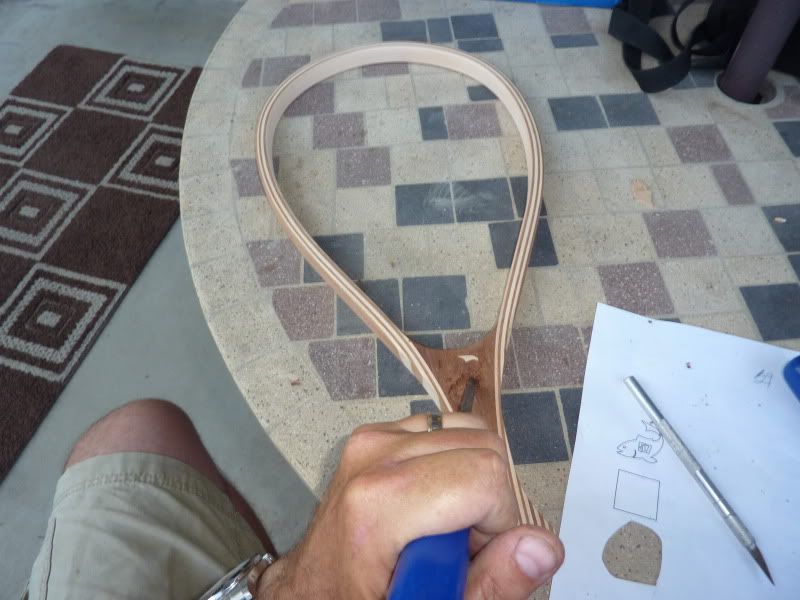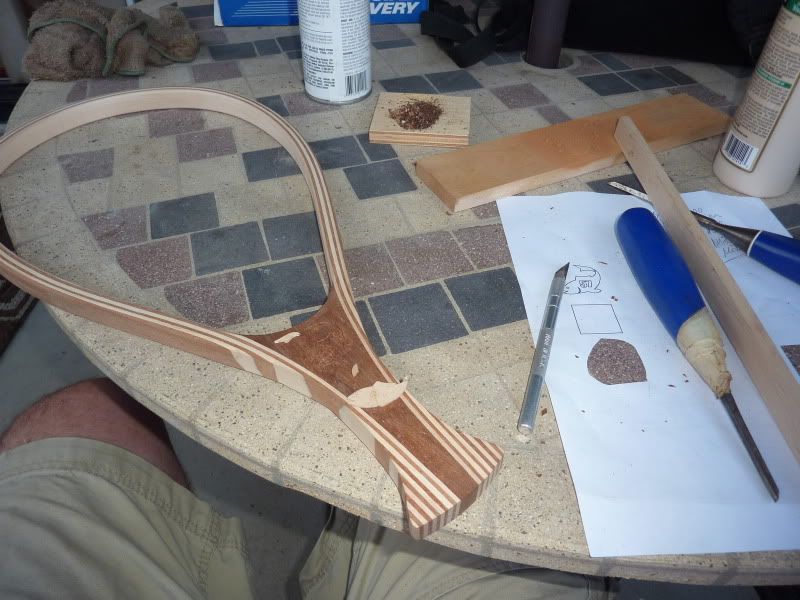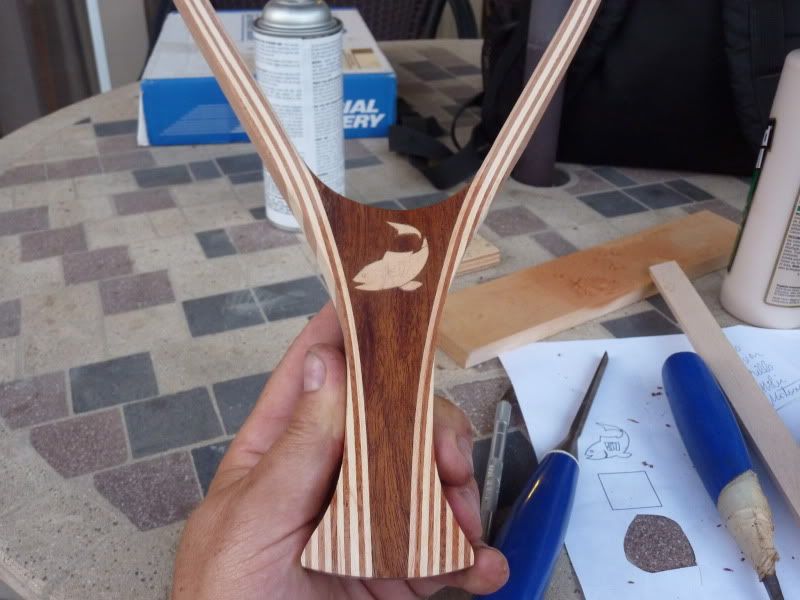 Here it is finished: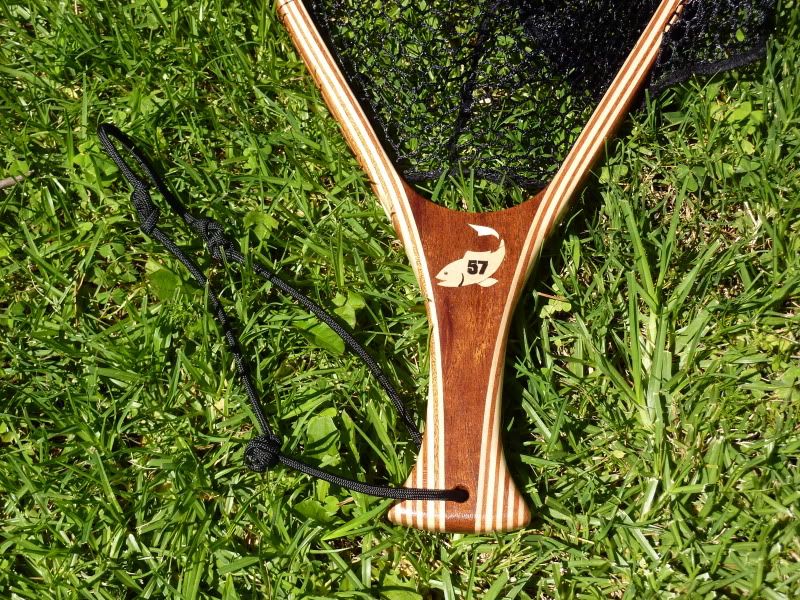 I posted pics directly to the text because they were all over the 3MB max.
Hope you enjoyed, Greg
-- You don't have a custom made heirloom fly fishing Net? http://www.Sierra-Nets.com
---
---
---
---