---
I was so excited when I got my plans for one of Johns extreme birdhouses. I am building the "Cape Cod" as a Christmas present for a bird lover in my family with a large wooded backyard. So as soon as I got the .pdf in my email I looked it over and did what any good Sketchup a holic would do…I immediately started creating a model based on Johns plans ! Here are some screen shots of what I have so far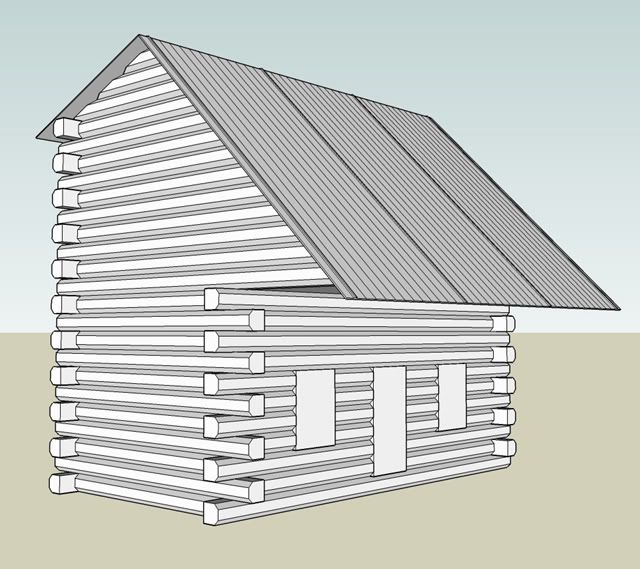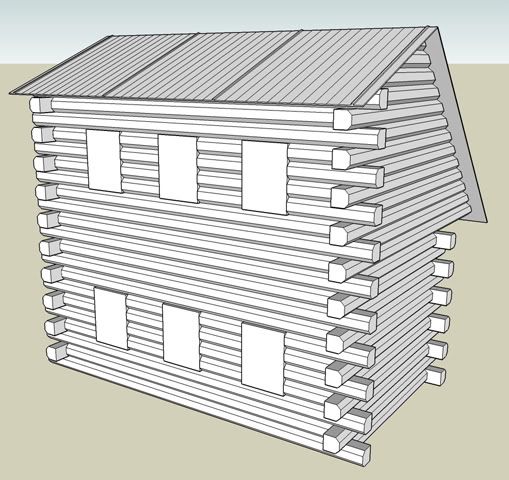 Of course I still have allot of modeling to do not to mention textures etc. So I was doing this while I was pondering what type of material to use. My local wood supplier had some chestnut barn board, but most of it was too wavy and cracked and knotted up. So I bought some 5/4 Western red Cedar..I figured I would go for the crisp new look as opposed to the pre weathered look. Besides, the cedar will turn grey on it's own anyways! A quick trip to my friends cabinet shop and I planed all my stock and he let me use his table saw with a power feed on it to rip it into 1" squares. I also got to use his shaper to do the double 45 degree bevel which also allowed me to use a power feed….I could have done it all on my own saw and router table but when working with smaller stock I like to use the power feeds I think it gives you more consistent results!
So I set up my little garage shop on wheels and started to put this thing together! Johns plans are easy to follow and after looking at them for a solid week making the SU model I pretty much had the idea. I filled the table with the cutlist and started to assemble the walls. Here is what I have so far….Please disregard the junk surronding my work area…I am sure there are other guys out there that feel my pain!
I'm just about to cap the window/door layer..I shot it together with 1 1/2" finish nails on the lower layers then I will use 2 1/2" up higher..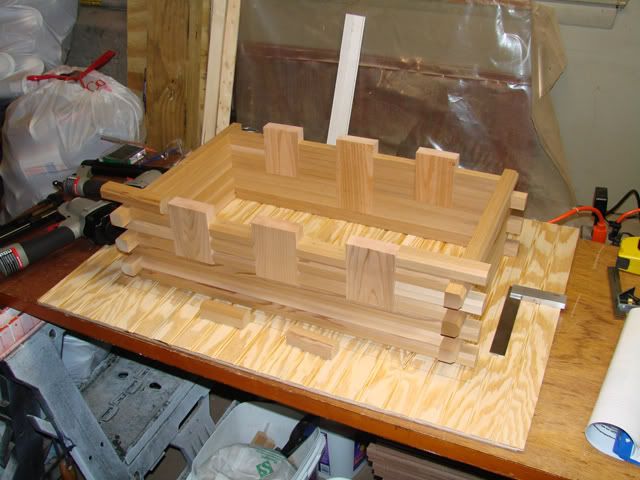 Here is another angle..I had the bead board ply left over from another project and I havn't decided if I will keep it as a base or not…


I like the look of the Western Red Cedar…a bit pricey, but real clean…no knots. If I do another one I might just use 5/4 Cedar deck boards from Lowes…allot cheaper but the waste factor would go up, and I would have knotts..but the knots might not look bad…


Here is a shot of my junk pile..I mean shop! I have everything on wheels and keep it stored"compressed" in my basement then roll it out when I am working. You can see my shop made cart for my air nailer setup and my chop saw table.


I hope to keep working on this steady and get it done before the holiday crunch! It's actually alot of fun to build so far.
-- http://www.facebook.com/pages/DSO-Designs/297237806954248
---
---
---
---