---
BIG THANK YOU all for your interest and warm comments. To response these I added lots of pictures and some detail I think you will like. Scroll down for more pictures.
This is my tool cabinet and my first post. I benefitted lots of projects from this site while making this tool cabinet. I wanted to post mine when I completed. A summary of the project;
Main box is dovetail joinery,
All dividers and shelves are sliding dovetail, housing dado and rebate/rabbet joint,
Left door takes all marking measuring tools, and right side chisels, mallets, hammer, screwdrivers.
Center portion of the cabinet takes all shaping tools; handplanes, spokeshaves, files etc,
Left and right side of the plane till hides two disston hand saw, two richard groves tenon saw, a spear jackson and veritas tenon saw.
Right side (upper) is a drawer and two sides of the drawer takes a coping saw, modelling saws, gent saw, another dovetail saw, and a hacksaw.
When you lift the plane till and tool tray that holds spokeshaves and rasps you reach speciality planes and drilling tools.
All made by handb by resawing a 5,5 cm (appr. 2 1/2 inch) stock with a handsaw. At that time I decided to buy a roubo frame saw kit :) and waiting for delivery.
No 7 plane which I have never used and winding sticks go to top shelf.
sliding dovetail shelves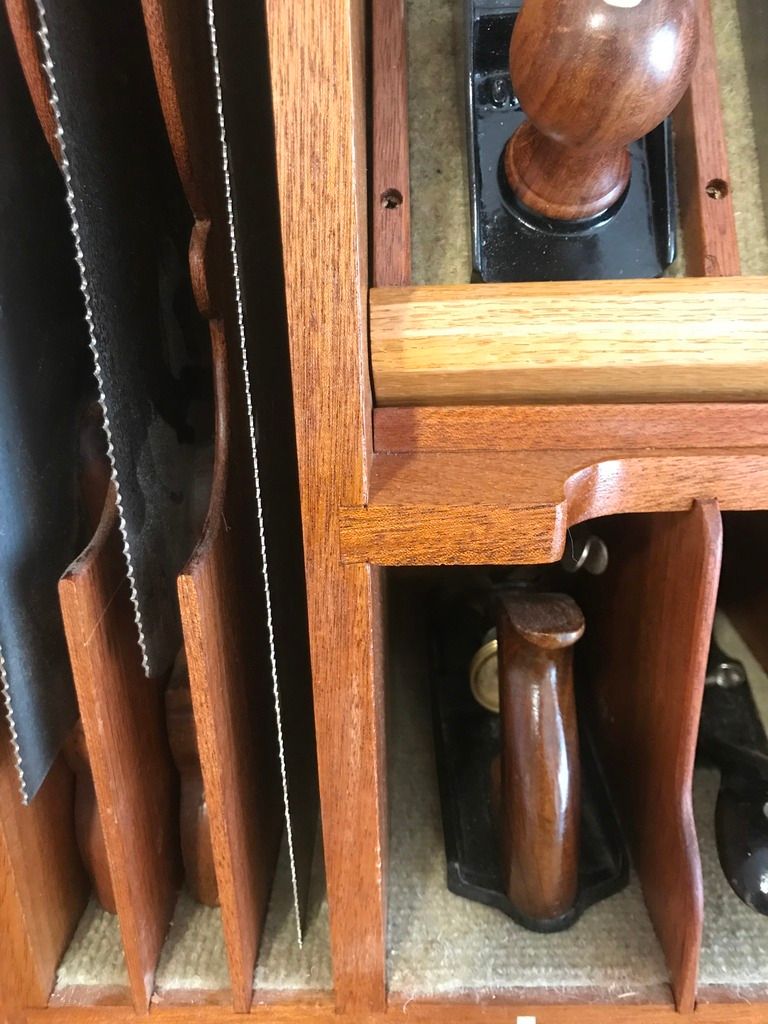 Saw till detai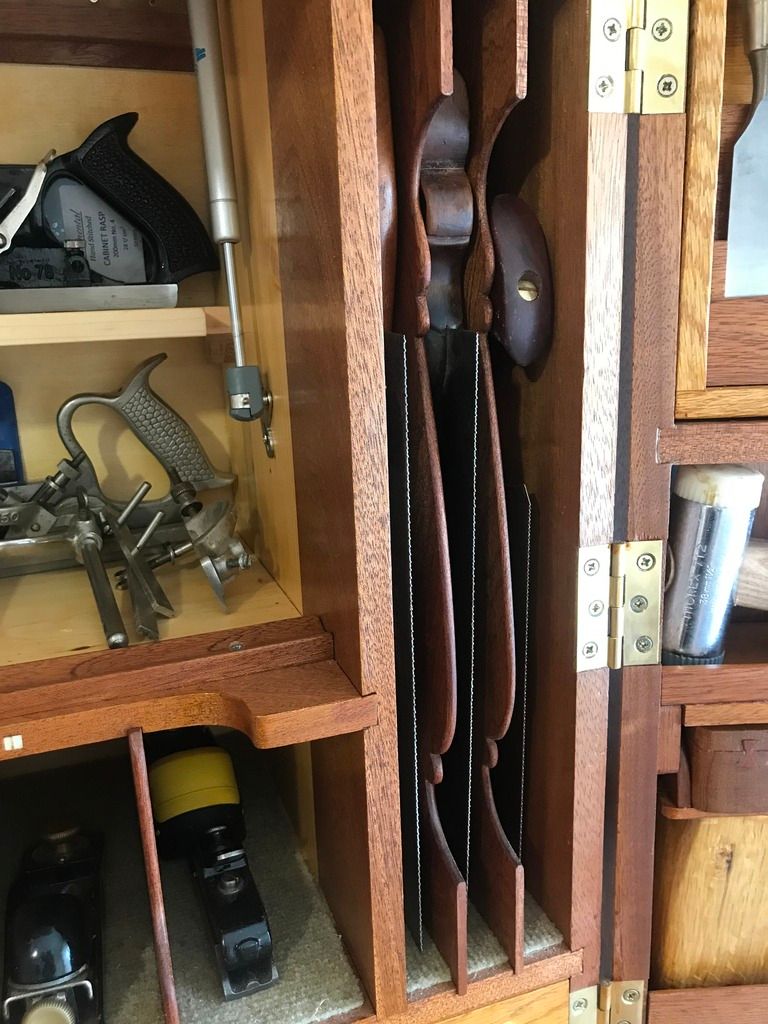 p://i1064.photobucket.com/albums/u379/Dogukaank/IMG0486zpshvbaojqc.jpg!
closer look of storage area behind plane rack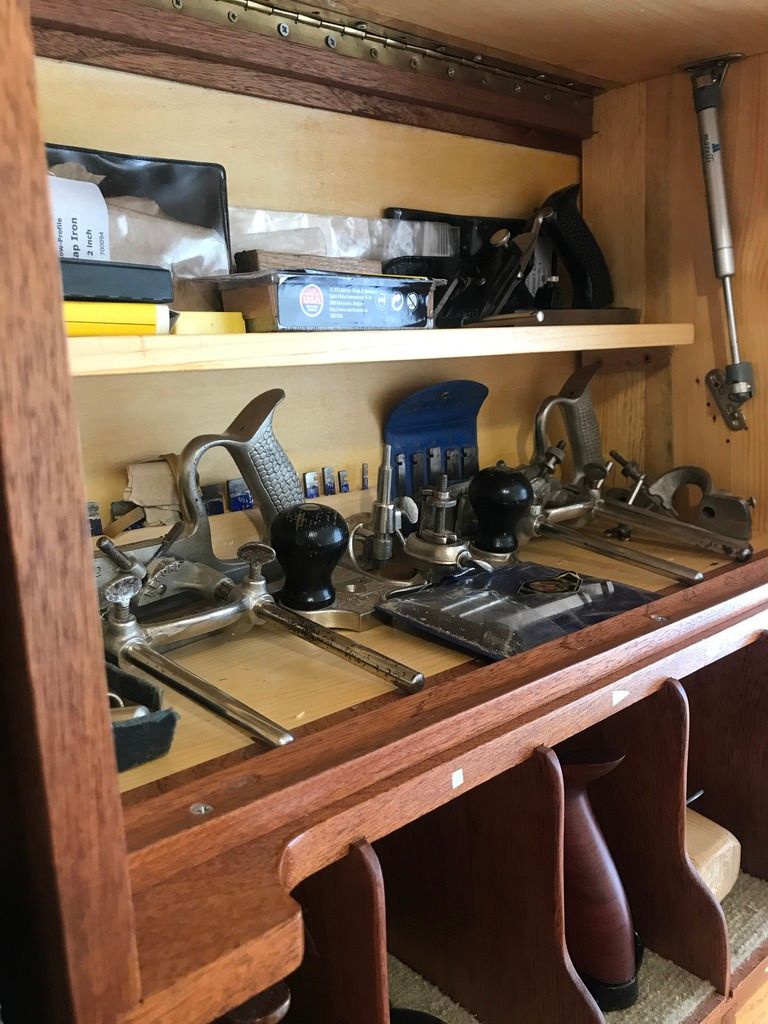 a closer look of drilling tools behind the lift up panel.
Chisel rack, there are magnets under the thin strip.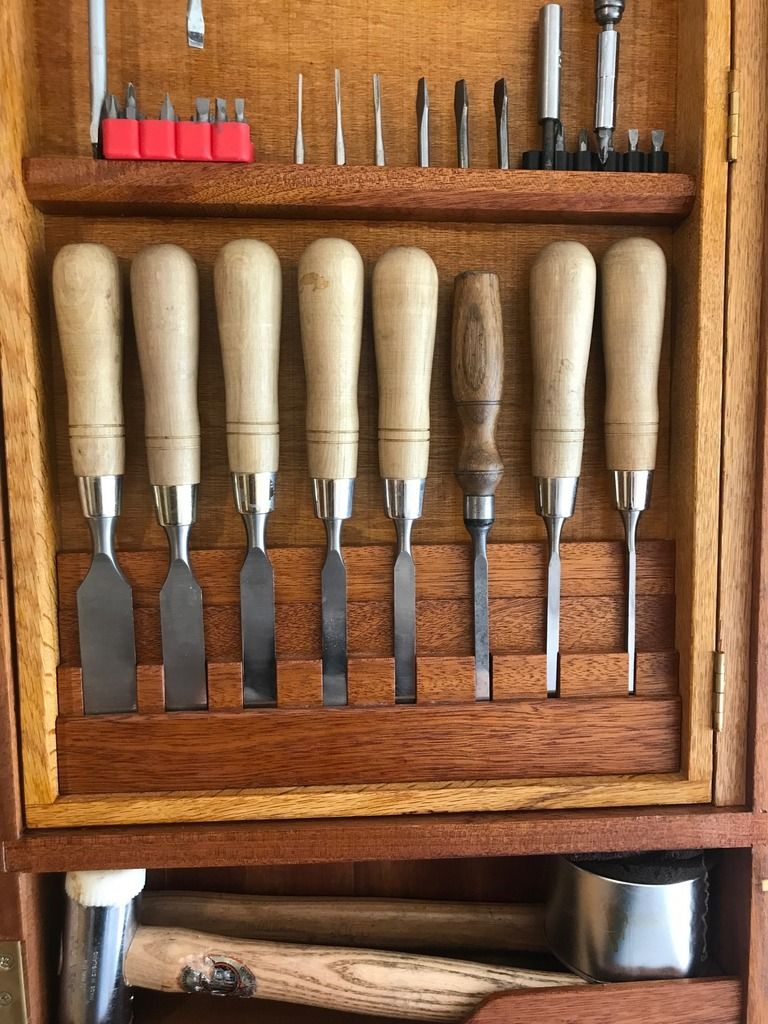 Some tool holders dovedatiled as well.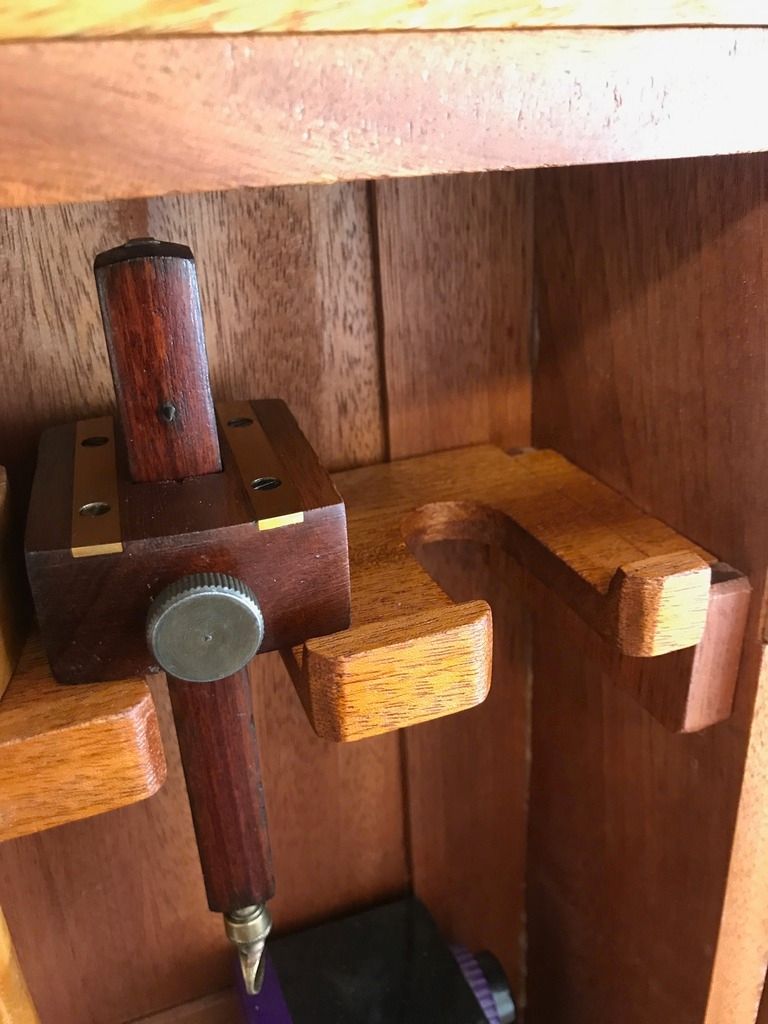 Area for mallet, glue, machine oils, roy unerhill's grease pots. It opens for easy access.
and two of my beatuies;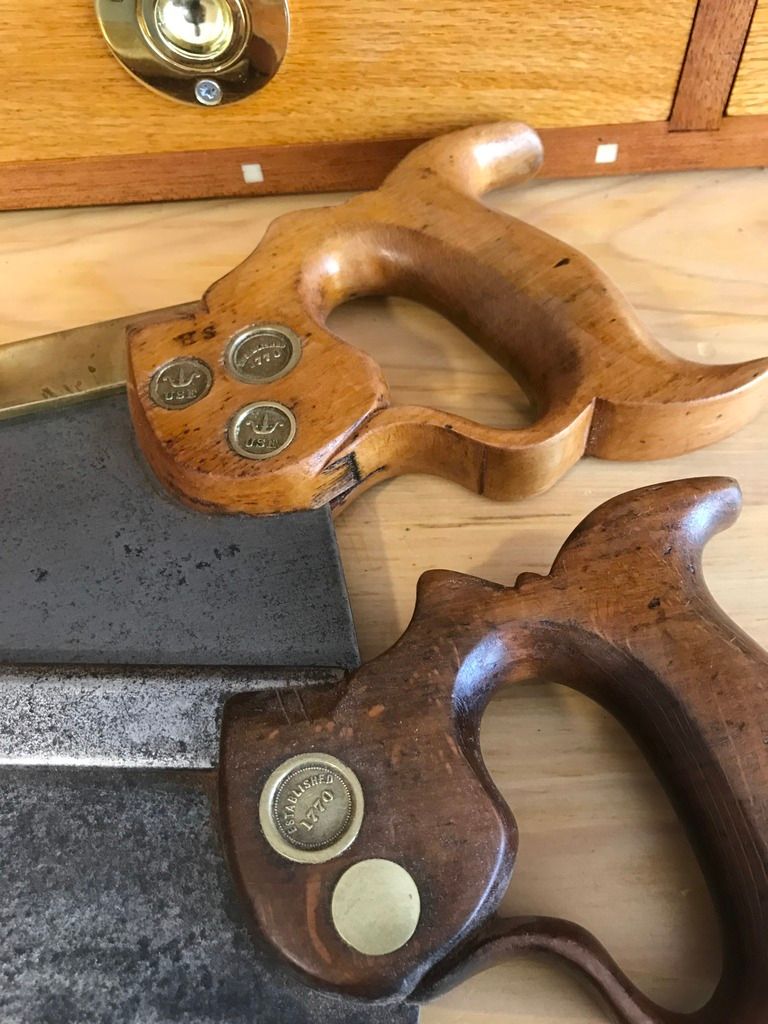 ---
---
---
---