---
I have posted a couple old hand planes I fixed/copied (and have some more). I decided to do the same with a handsaw. Now adays they get a bad rap. Some might find this interesting ? I take a very old saw and make it "new again", actually better than new it was superior steel.
The saw as I got it, old rusty and dull.
After I cleaned the rust off, and cut new teeth (that is the cool part, I have a video)
This a little piece of a big chart that hangs in my shop.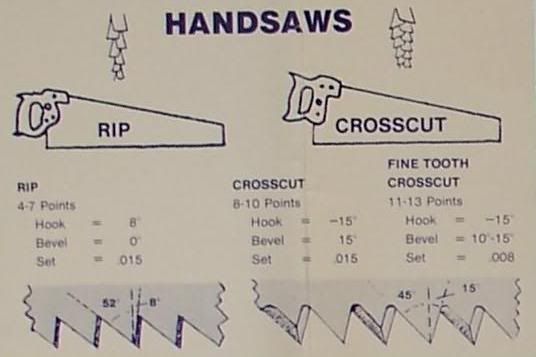 I have an electric setter, but still use these. They are more work, but do a better job.
A picture of the new teeth, set and sharpened. The "fuzz" on some of the teeth is leather. I lightly ran my glove across the saw and it cut a hole in the thumb. It is sharp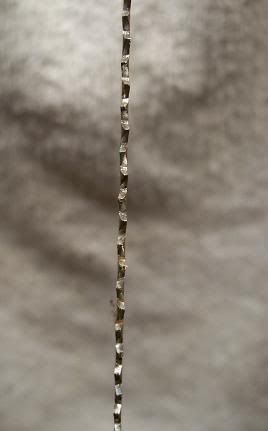 Here is the cool part. Really most of saw sharpening is boring. I have an old Foley Belsaw retoother that stomps the old teeth off and cut new ones. I hope you have a faster connection than dial up, I think this is worth watching. A youtube video of me "making" teeth on a saw. http://www.youtube.com/watch?v=lkeLXXwxRek
---
---
---
---