---
Made my first mallet yesterday to have something better to beat on my old wooden handle chisels. I've been using a 16oz hammer with hard rubber ends. This wooden one comes in at a pound and a half and is made from scraps of walnut and ash that I had in the shop.
I looked around here and elsewhere trying to figure out what to make and what general design to use. I have some flat top chisels and some with a rounded head so decided to make a flat side for the round chisels and a rounded end for the flat ones. I drilled a 1 1/2" hole in the ash on either side of the mortise and filled those with bb's to give it a little more weight. It has some imperfections but I am pleased with how it turned out.
Overall dimensions are 3×7 1/2 and 2 1/4 thick. Handle is 12" long. Finished with BLO. Was a fun afternoon project.
Tenon was a challenge. Thought I would do it on the table saw, but the tenon was 4" long which is beyond the reach of my table saw and my Dozuki, so I cut it with the band saw. I was worried about cutting it too loose so had to take some time with the chisels and a rasp. Add a shoulder plane to needed tools too. The wedge cuts I did a stop cut with the table saw and finished up on the band saw. Wedges were cut by tilting the band saw table 2 degrees.
This mallet is pretty big so will try to make a smaller one with a solid head next and cut the mortise by hand now that I have a nice mallet to beat on a chisel with. Off to find an old 3/4" mortise chisel because I only have 1/4" and 3/8".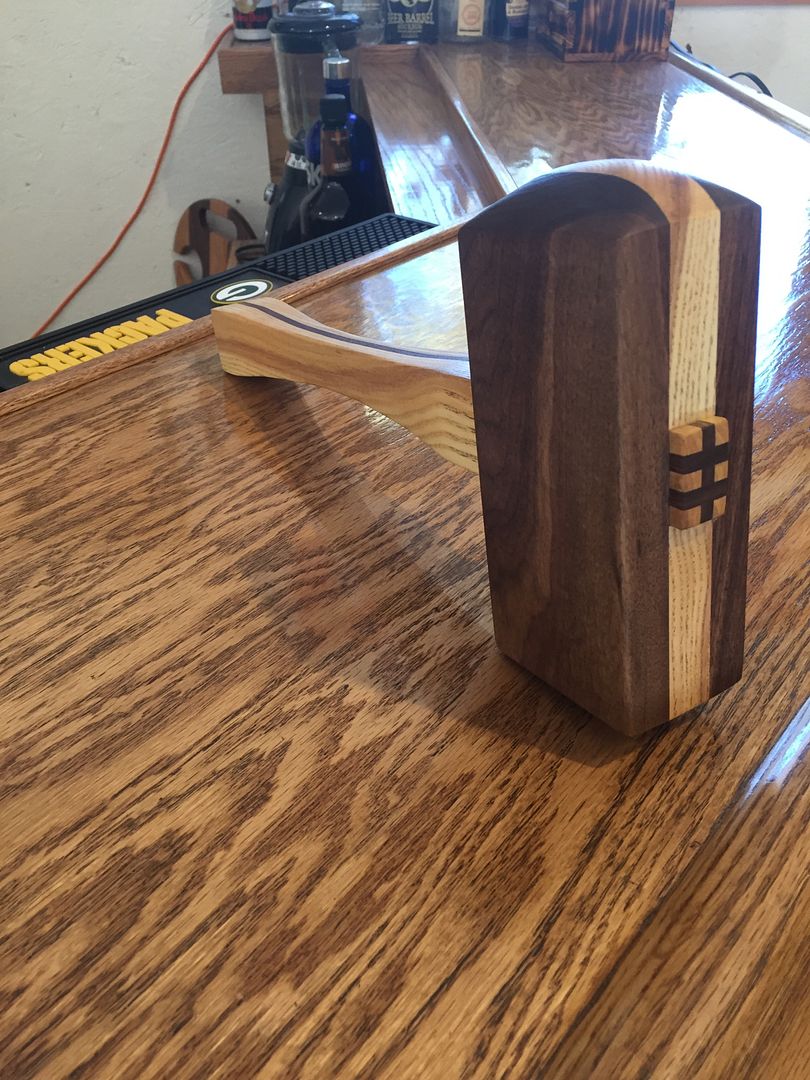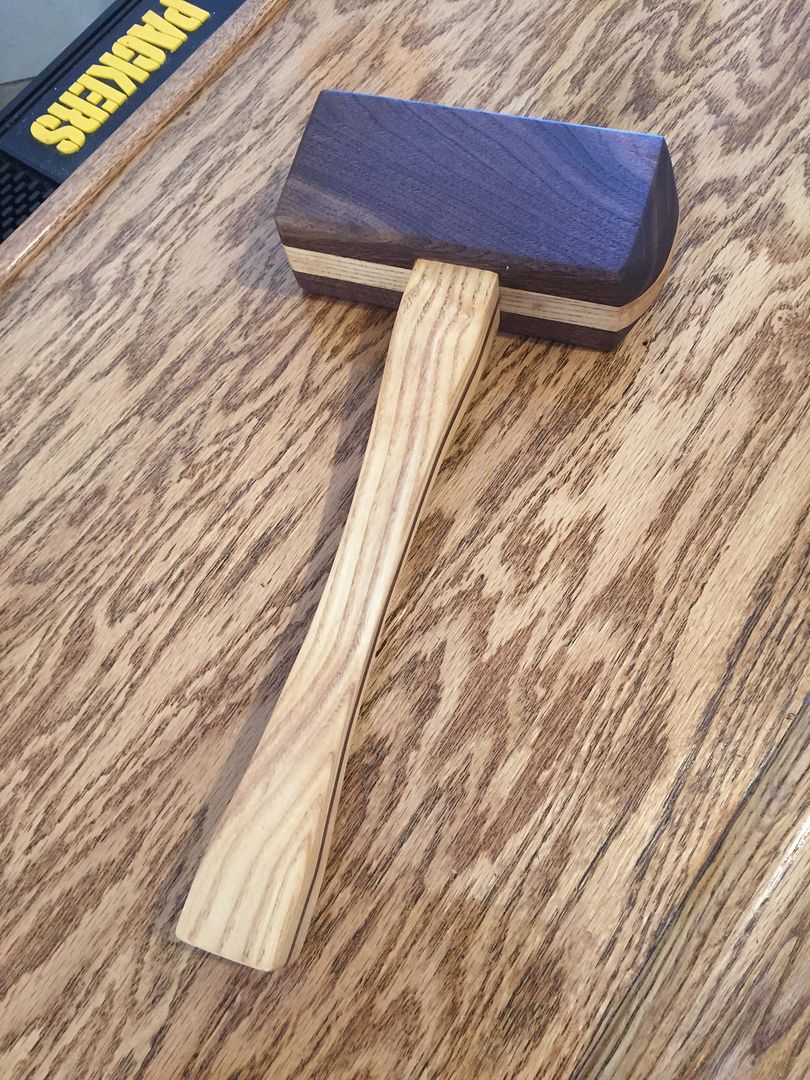 -- ---The day I learn nothing of value will be the day I'm laid to rest--- Burbs
---
---
---
---