---
This is a commision that I just finished up making.
It is approx. 23" X 13" and is made of basswood. I was given a couple pictures of the house they wanted and I then had to draw the house on tracing paper. I then transfered the drawing onto the board with transfer paper. I choose the burn the house onto the board instead of carving it.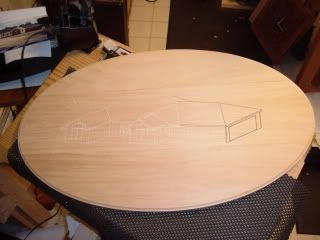 I then layed out the boarder and carved it.
I used Minwax stain for the finish.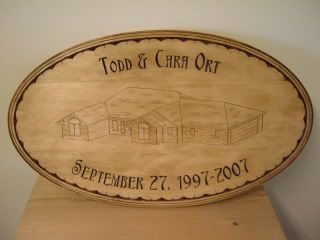 -- " All Things At First Appear Difficult"
---
---
---
---