---
I made this table for a friend who is a poker fanatic. It's made all of cabinet grade maple plywood. I could have used cheaper grades of ply on the parts that got covered but I wanted it to be quality throughout..and besides I was working at a cabinet shop that had a 5'x10' bed CNC router. I designed the table pieces on AutoCAD nesting them all together, and the CNC router cut the whole thing out in three sheets ..in about 2 minutes! The curves are perfect and the cup holes accurate to 2 decimal places! This was a woodworking project and an arts and crafts one also! I was cutting foam and vinyl, upholstering, gluing felt, stapling…geez Where's Martha Stewart! The "racetrack" was finished in Deft semi gloss lacquer. The legs are commercial bar table legs that are actually removeable for storage and portability. The original center section was velveteen from an arts and crafts store, but we soon changed that out for casino quality cloth with card suits embossed in the fabric. My friend loves it and he hosts two games a month and gets allot of compliments on the table. I am going to include some construction shots so everyone can see what a "project" it was!
This first shot shows the pieces straight from the CNC..look at those great cuts!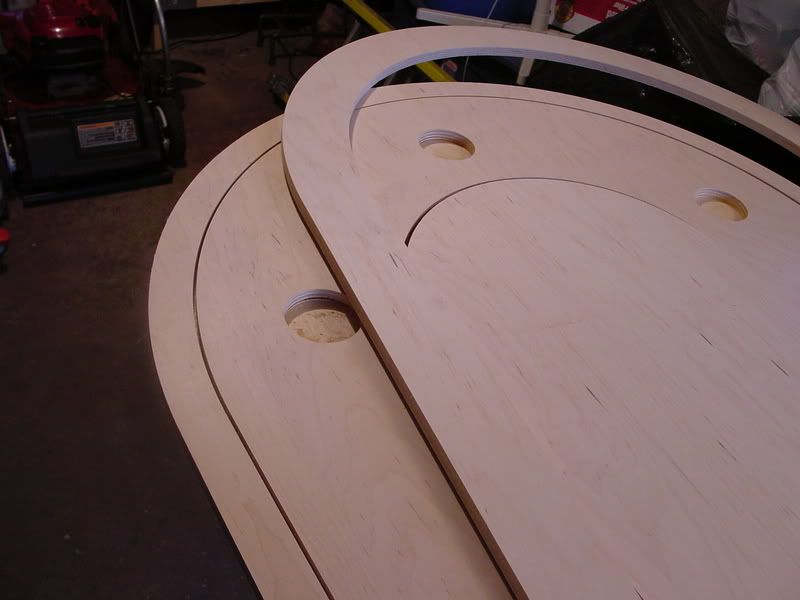 Glueing up the risers and spacers on the base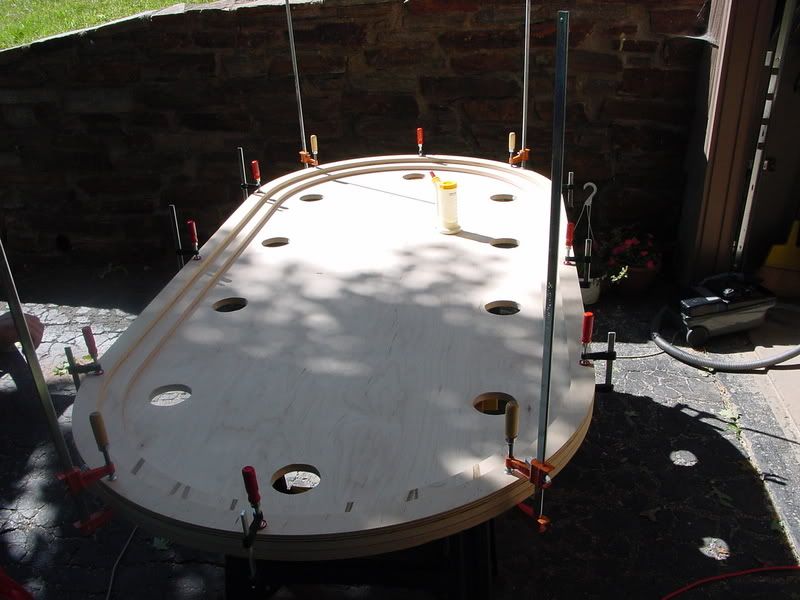 Coat #1 sanding sealer!

Heres a shot of the arm rest upside down with the foam attached..ready for upholstering!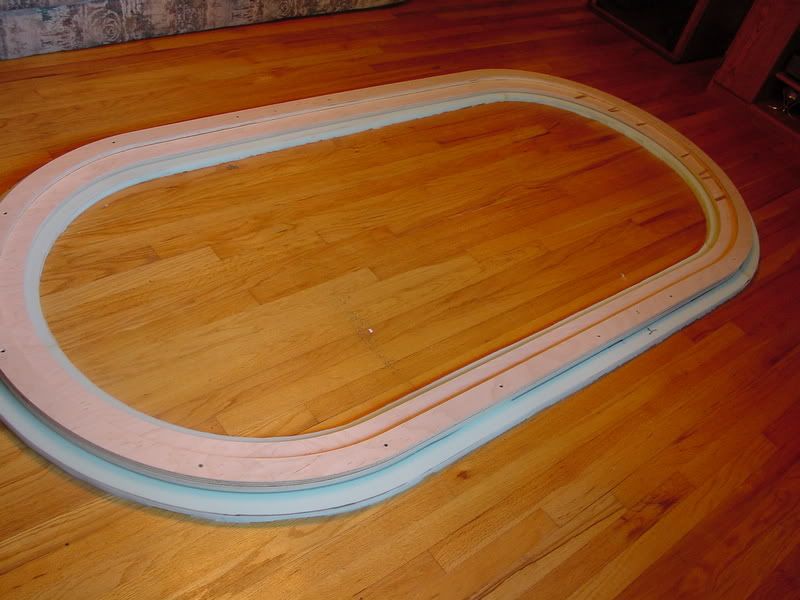 The vinyl is stapled and trimmed on the outside and I'm laying out the inside cuts

Close up of the pie cuts for the inside staples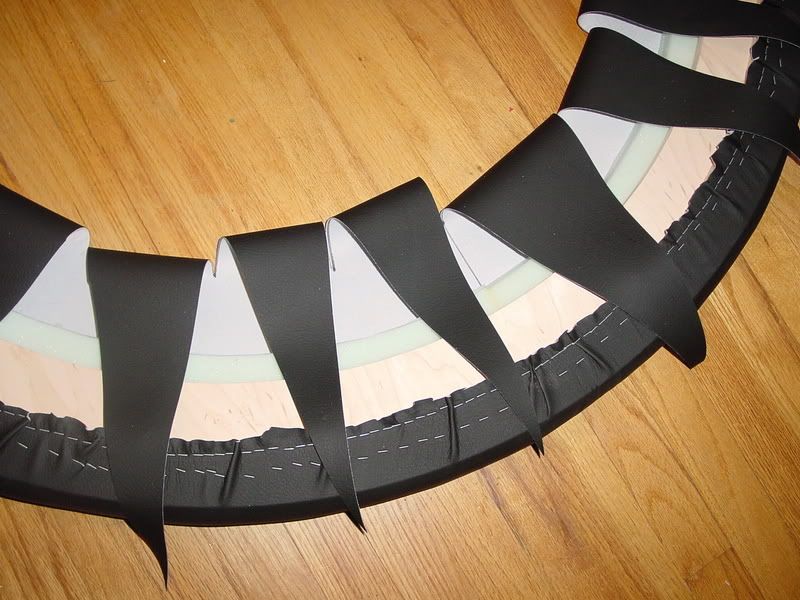 Here is a couple of shots of the "upgrade" casino cloth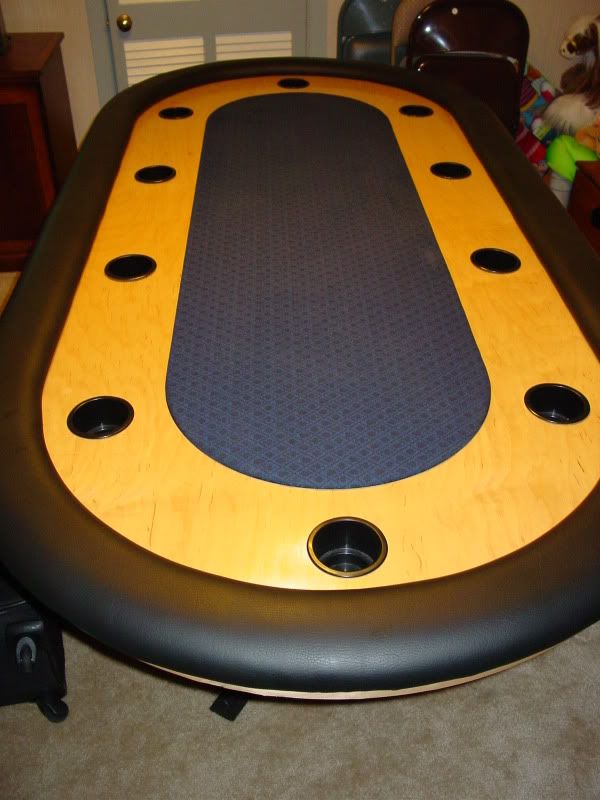 -- http://www.facebook.com/pages/DSO-Designs/297237806954248
---
---
---
---