---
This was my Nephew's wedding present.
All the visible wood was rescued before being burned, dumped, or left for the termites, only the plywood backing is from a shop.
The light wood is spalted Avocado (felled for development) and the darker wood is Wild Plum (fire killed).
I used no stain or dye of any description. The surface finish is one coat of very thinned sanding sealer rubbed almost through with P120 grit paper. Three coats polyurethane interior floor varnish (floor varnish must be tough right?) sanded lightly between coats with P120 grit paper to remove most of the brush marks. Two further coats of floor varnish followed by sanding with progressively finer grits up to P1000 to achieve the satin sheen shown.
These were the book matched planks I milled out of a waste Avo branch.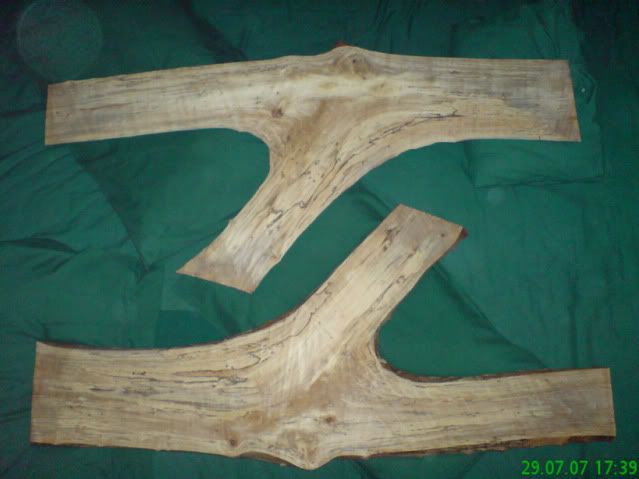 I have a 3 part blog on the process HERE, but unfortunately the pictures in that blog are now missing.
-- I may be schizophrenic, but at least I have each other.
---
---
---
---