---
I snagged this magnetic tape storage (from the '70s) cabinet from a former General Electric factory, I've been meaning to refit it with some shop built shelves to finally have some enclosed storage in my shop.
Here's the starting point: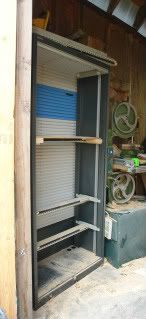 I'd put one shelf in over the existing racks, but it wasn't as stable as I would have liked.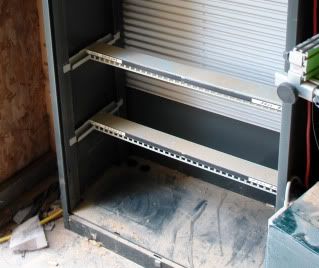 I removed the stock racks:

And put together a pair of shelves in the bottom of the unit for 'larger' item storage (such as my router, and circular saw cases)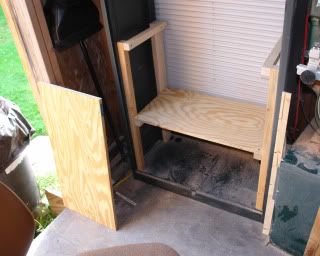 The cabinet has slots in the sides, which these brackets:

Now, those brackets will hold a fair amount of weight, but how to secure plywood shelves to them?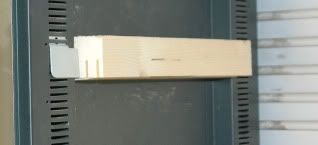 I simply cut a 1×1 to fit, then cut a groove in it for the bracket. That gave me enough 'meat' to screw the shelf down, as well as screwing up through the metal bracket.
And there's the finished product:
2 fixed shelves below, and 4 adjustable shelves on the top section. I have metal brackets for two more adjustable shelves, for now I'm storing them with the original metal cross bars.
and perhaps the Best feature: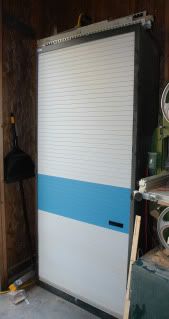 Tambour door to keep the dust out
-- Ned - 2B1ASK1 http://nedswoodshop.blogspot.com
---
---
---
---