---
I started the planning on this kitchen back in 2008 and started building this project in March 2009. I will still be working on this project well into 2010 and so far it hasnt started to bore me, rather it gets more exciting as it reaches the end.
Its stands 10' tall and the only other thing left to do on the kitchen is install the handles and stainless steel ladder rods just under the upper glass windows which support a custom stainless steel libraery ladder which is coming next week.
the whole project had to be shipped by barge over water, a four hour round trip, then hauled up what seemed like a mountain. heres a shot of a barge and Bobcat lifting the slab of marble for the island, which also had to have a big huge heavy torsion box made to ensure the marble didnt crack…....logistically problamatic.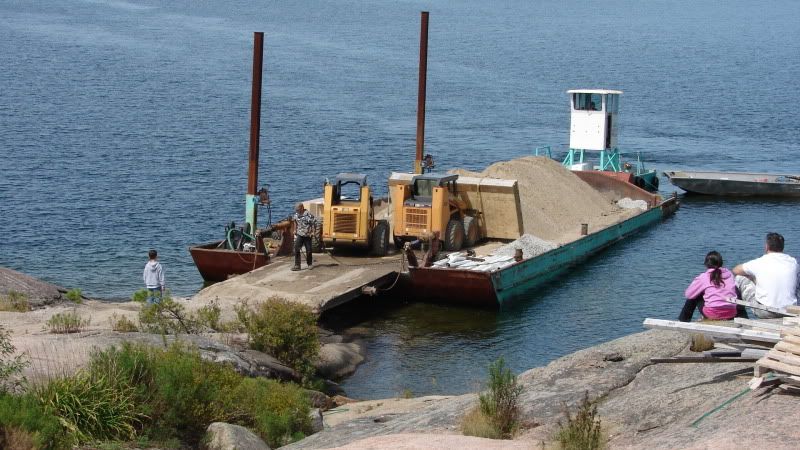 >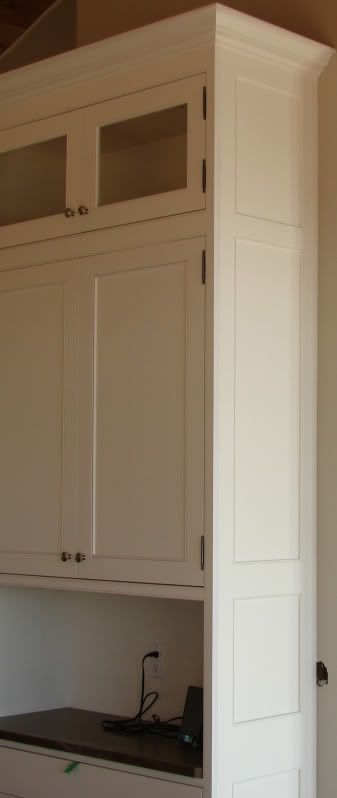 >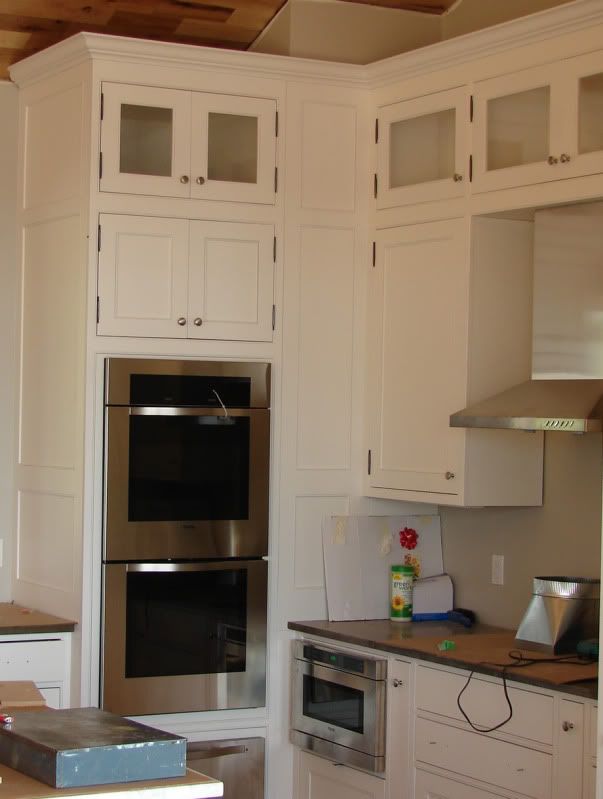 >
All the exposed sides are paneled on the same elevations as the doors, drawers etc, it has several secret compartments through the project, birdeye maple cutlery and silverware dividers, knife drawers, two dishwashers, cool appliances. All the face frames are cock beaded, haunched, drawers are all solid hard maple on full extension soft close tandem guides and the hinges are all solid pewter butts…..PITA but worth the effort when done right.
The view out onto Georgian bay is outstanding as there is 150 miles of open water so when the weather gets nasty…......its awesome
-- "Good artists borrow, great artists steal"…..Picasso
---
---
---
---