---
Yes yet another Lazy Larry and yes yet another woven board..ho hum.
All kidding aside I just love to make these types of projects,, and this is a good combo of the two,,
The main weave this time is PH with SA background and the accents are PH and SA
God forbid if I used some other timber. The Inspirational Chair is in the background in pic three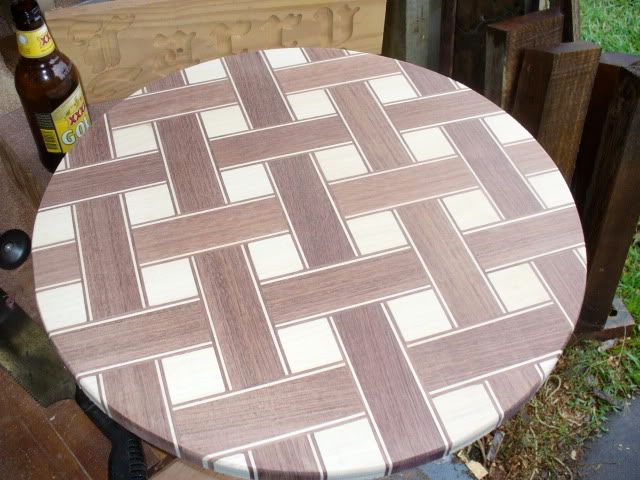 This is freshly sanded and has not had time to oxidize yet. I show this to let those who have not used the ubiquitous Purple Heart that they have not done anything wrong if it turns brown,, just don't put any finish on until it has had some light…UV ,, to change the colour back to PURPLE. This can take a few hours to a few days.
Keep looking and I will keep POSTING!!
-- Drink twice... and don't bother to cut... @ lazylarrywoodworks.com.au For lovers of all things timber...
---
---
---
---