---
This is my first project posted here. I had a few small and underwhelming but successful projects that I didn't bother posting. I got started woodworking in school but hadn't done it in a while. I've had to do a lot of researching (online and books) and have learned a lot by trial and error, mostly error.
When furniture shopping with my wife about a year ago I wasn't completely satisfied by what I found…so I decided I could build a higher quality (hopefully) bedroom set for similar costs. Fortunately my wife supports all of my expensive hobbies as long as I do a decent job rationalizing it. I had to build a garage shop from nothing and expect to amortize the expense across many projects.
I learned sketchup and came up with several designs, finally settled on one we both liked a lot. I probably spent at least 50 hours in sketchup designing this bed and nightstands and a dresser (yet to be constructed).
I had a 100bf of walnut delivered (to supply other projects as well) and got to work…a lot of work, probably 150+ hours. That's $1100 at federal minimum wage; glad this wasn't commissioned. Due to my ambition exceeding my skills, I had to do some practice as well as try to fix some issues as …I caused them. I think I got really lucky because almost all of the mistakes aren't visible at a glance. It takes a close inspection to find the many ways I botched it.
In the end-I learned a ton (mostly what not to do), spent about what I forecasted, and the wife is happy. A bonus, despite no logical explanation, it seems more comfortable than the boxspring/mattress on the floor. After a few nights, it hasn't yet come apart. I'm happy.
I need a break. Time to focus on some other hobbies as spending 150 hours in less than 2 months while also working a normal full-time job has me a little burned out. Nightstands are next as the Ikea stands looks so much cheaper than I thought possible next to the new bed.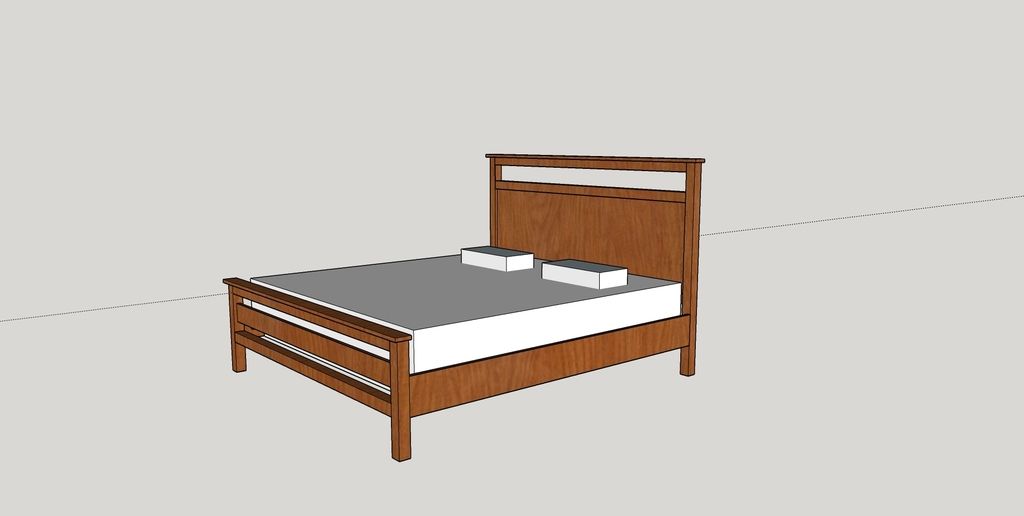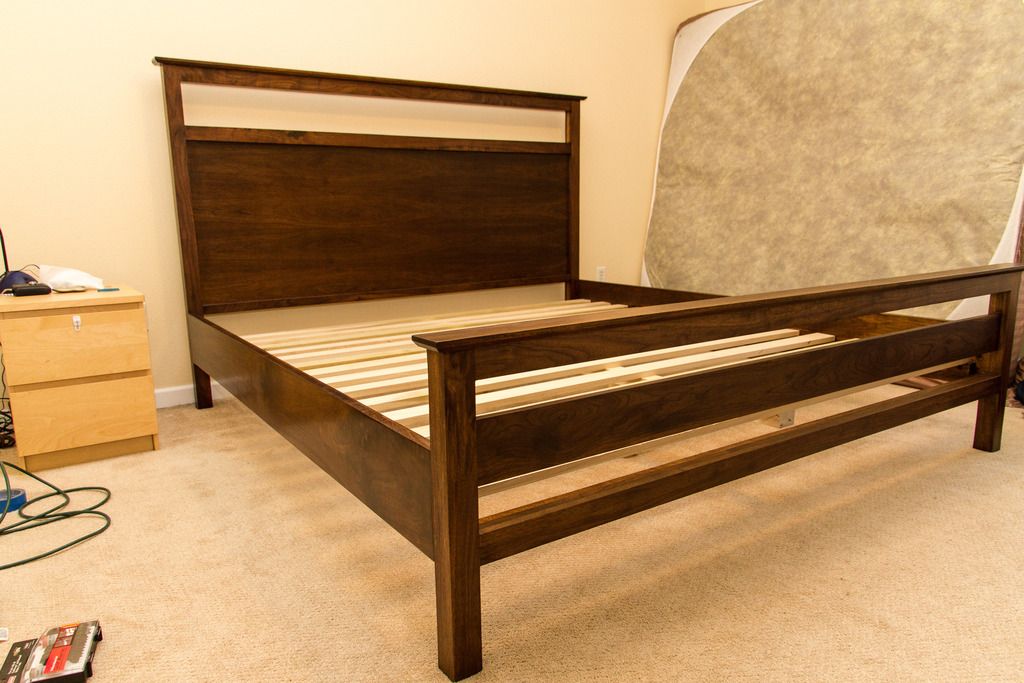 ---
---
---
---