---
I made this mid size sled to replace my old one that fit between my miter gauge and large sled with a few improvements. I used 12mm and 18mm multi ply birch (the fence is 2 pieces of 12mm glued together) for stability and to keep the weight as low as possible since I use it frequently.
the UHMW runner is set in a shallow dado and the oval recesses for the toilet bolts that secure the fence were made with a Forstner bit (the 3 holes to the left are a bit larger to allow room for adjustment).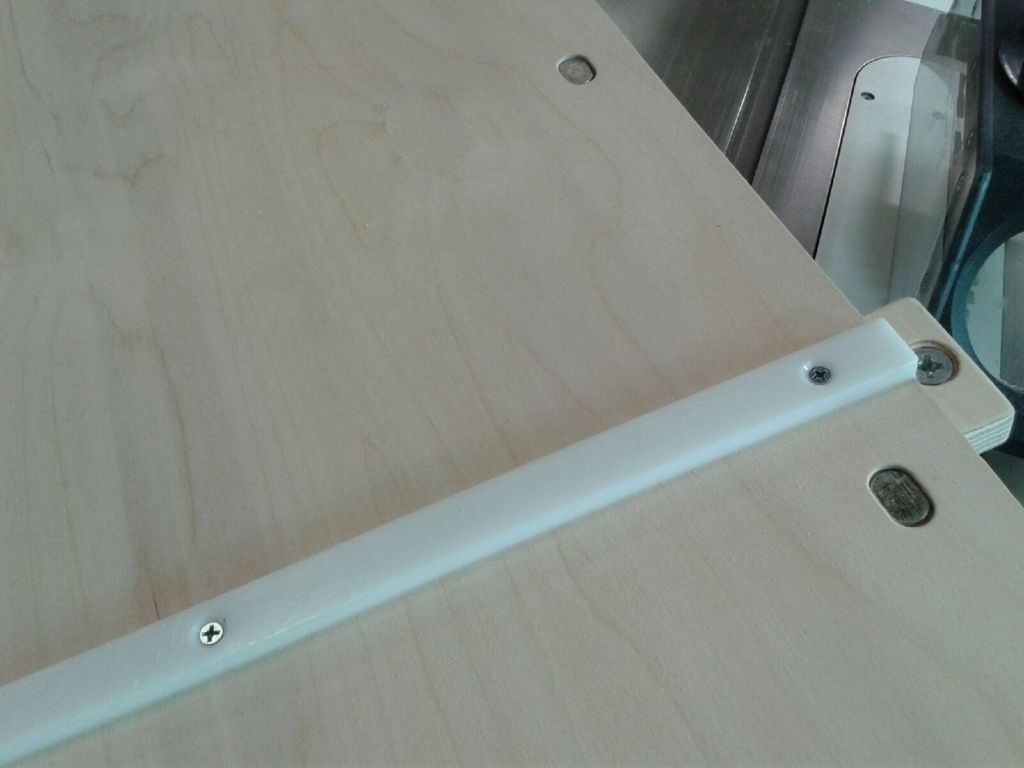 the micro fence adjuster made it very quick/easy to square and will make it easy to re-square if it gets bumped out.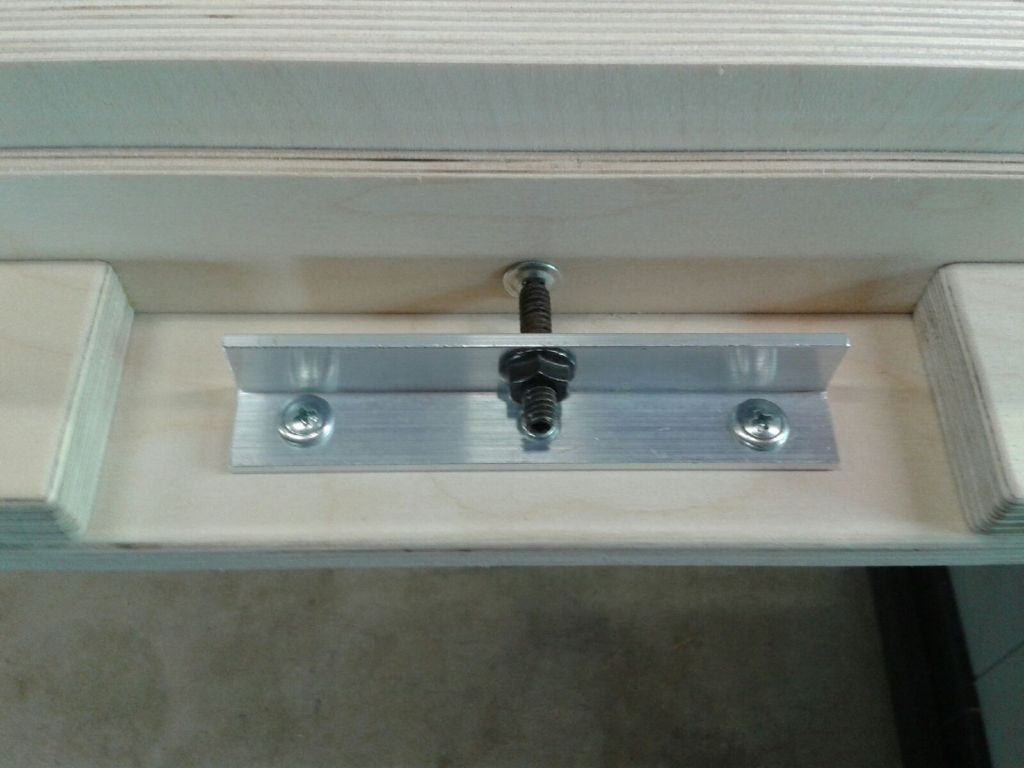 I made a notch in the end of the fence so I can use it with my blade guard and added a handle which is much easier to push than when holding the fence. The Kreg flip stop is from my old jig and works like a charm for squaring one end and then accurately cutting to length with no measuring.
Next I'm going to make a new "drop off" table and a miter slot extension table to fit over the fence rail in front to support it when pulled out past the edge of the table.
-- "Post count on a forum does not denote level of knowldege, skill nor experience"
---
---
---
---