---
This is my response to Karson's challenge to make a pen from the cherry burl he found in his driveway one day. If you haven't seen this, here's the link to him having the burl sliced http://lumberjocks.com/jocks/Karson/blog/5906 . Anyway, I have been eagerly awaiting the pen swap box because I really wanted to see this cherry burl. I picked out a piece that I thought I could make into a gentleman's pen. This little beauty is for my own personal use and I was looking forward to making it. The last burl I had attempted, I blew apart so I wanted to be extra careful with this one. I cut it to length and then flowed thin CA glue everywhere. Here I am drilling the blank.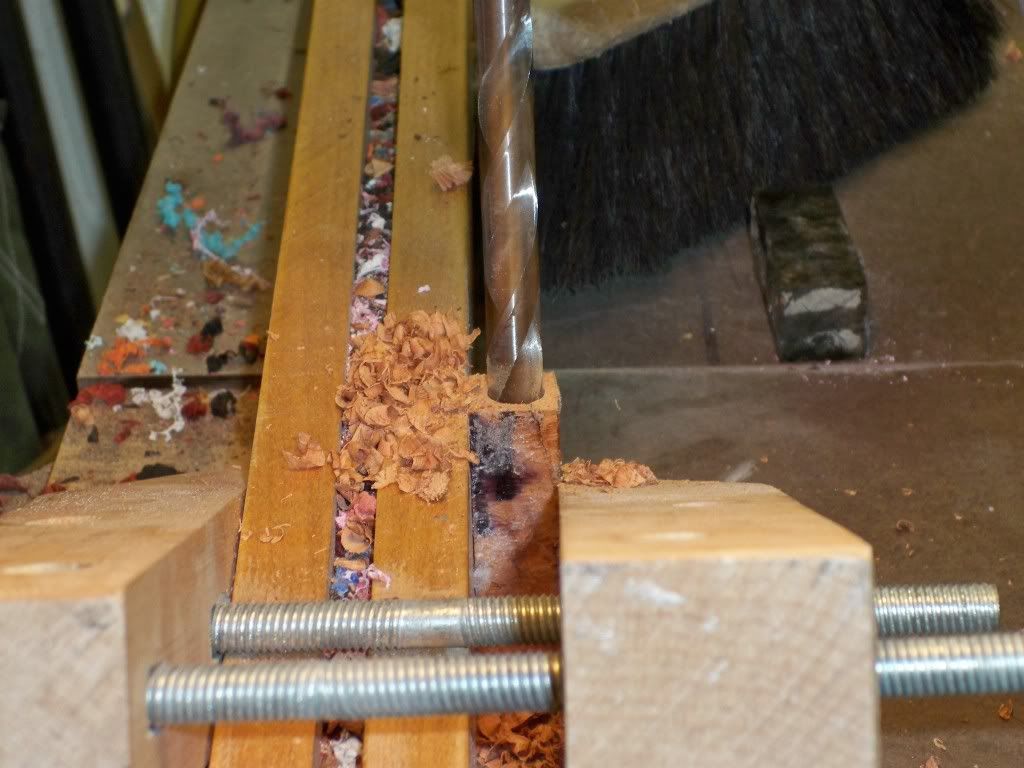 Next up was some very careful turning with freshly sharpen tools.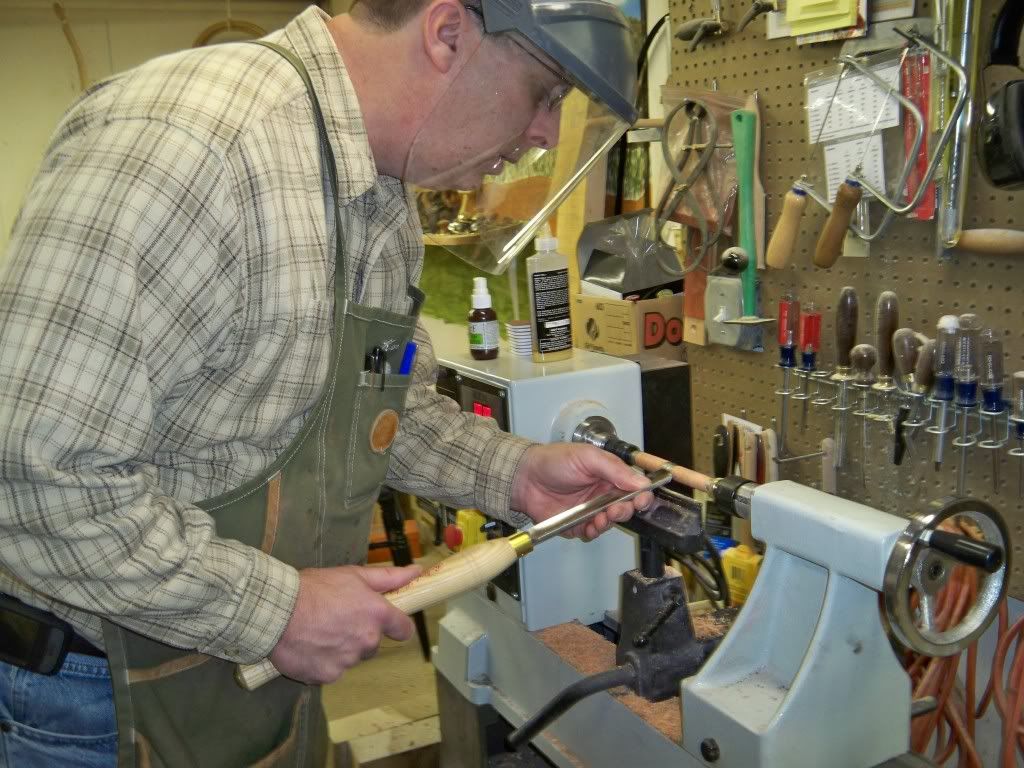 Once I had roughed the blank down a bit, I flowed CA glue over the whole thing again. Here it is ready for finish.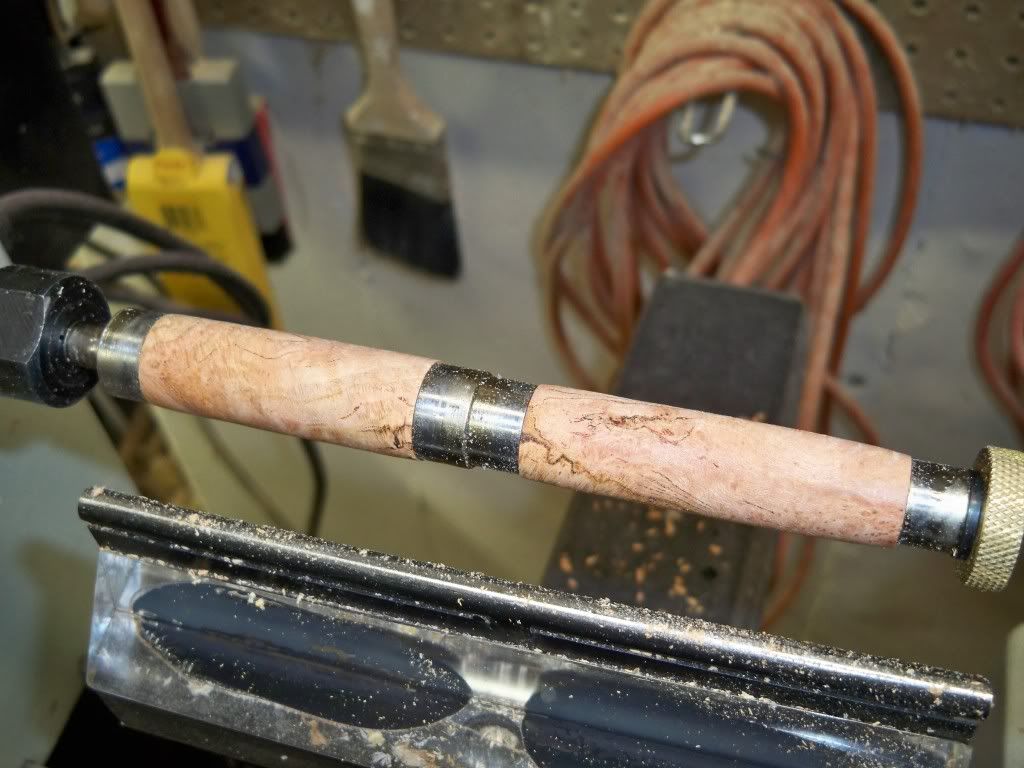 This picture is a little blurry, but here it is still on the lathe with one coat of friction polish.

I was so excited that this little baby turned out so well. Of course it should darken a bit over the next couple of months but I know it will make paying all of those bills a little easier when I am holding such a pretty piece of wood in my hand.
-- Every cloud has a silver lining
---
---
---
---