---
I created this Advent Calendar for my kids this chrstmas. it was a fun project. i had lots of left over cypress around, so that's what i used. instead of cutting out all the openings for the drawers, i decided to cuts the wood into strips and glue/join them back together leaving the perfectly square openings. i didn't think i would be able to get such clean openings with a drill and a jog saw.
this is what i was modeling it after.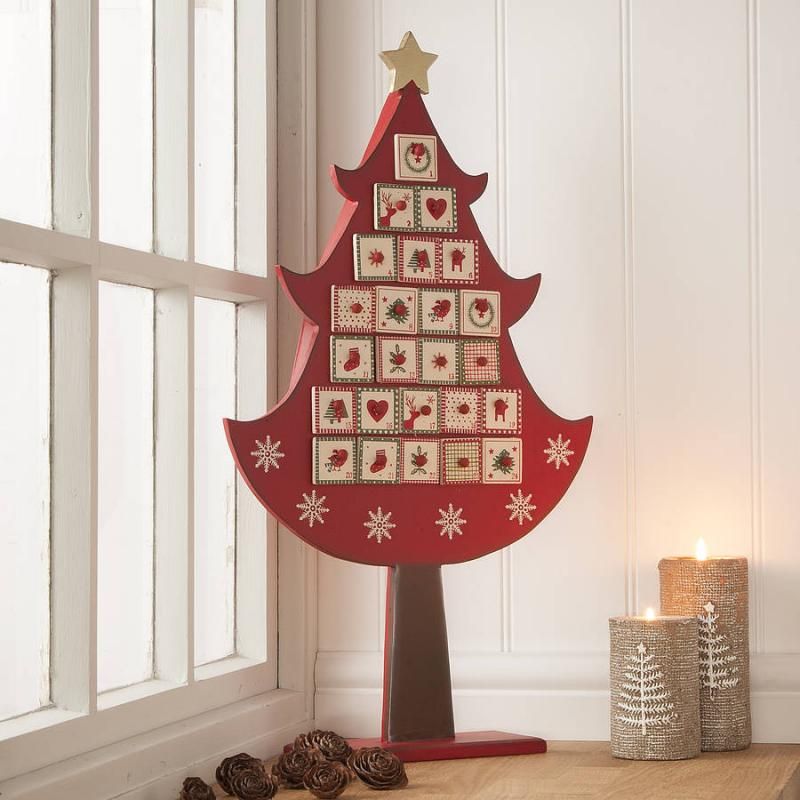 here was my full size plan.

first i made lots of little drawers.

then i cut the strips of wood that would leave the perfect openings for the drawers.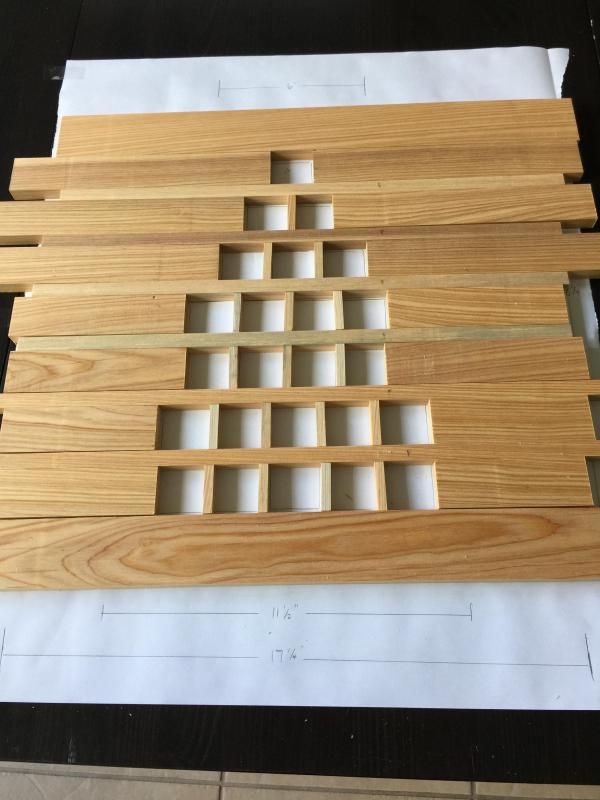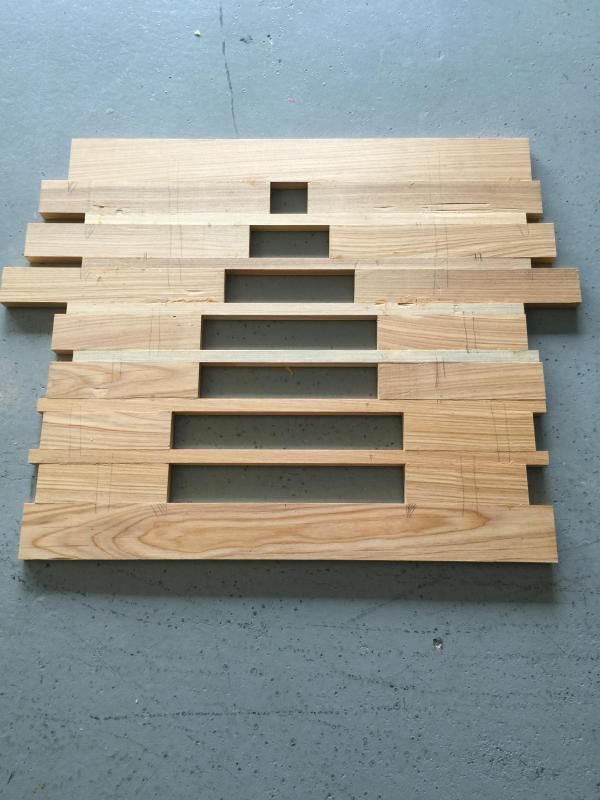 then i glue and clamped them together.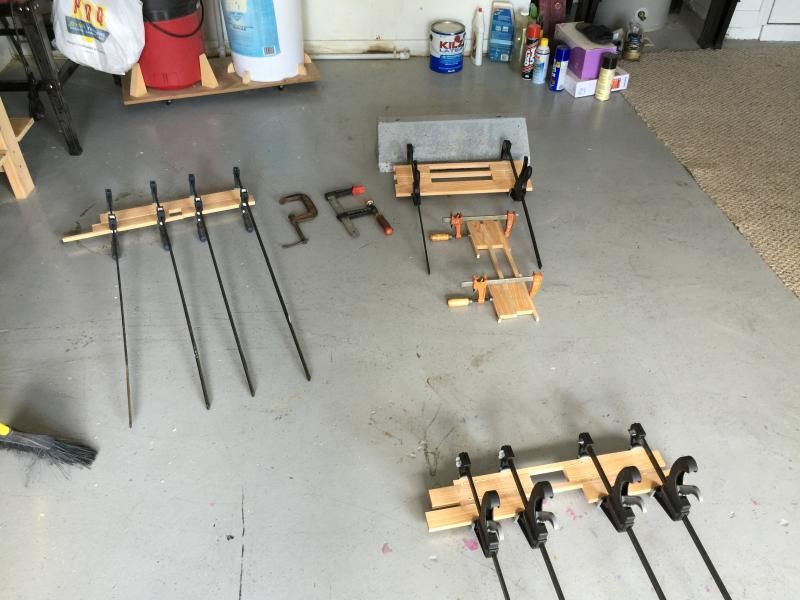 i cut some pieces for the back (second tree shape) that would remain solid.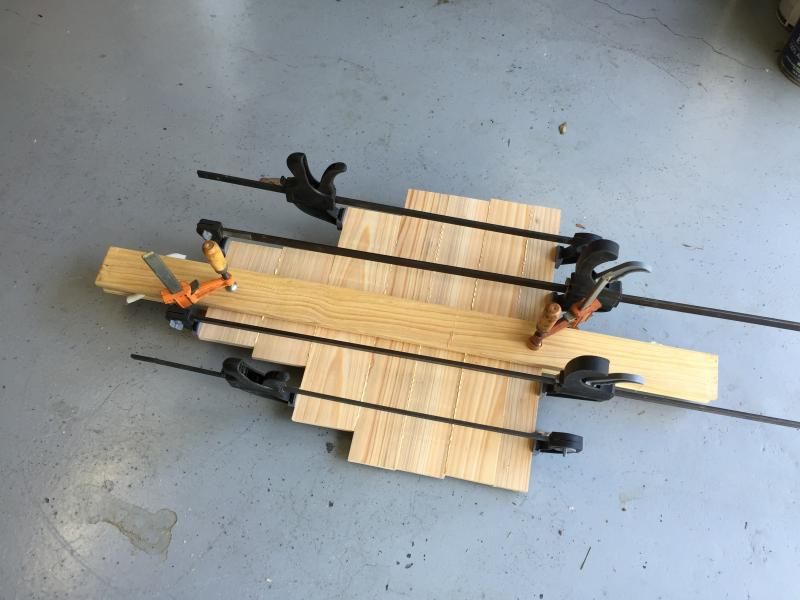 then i cut some pieces for the front of all the drawers.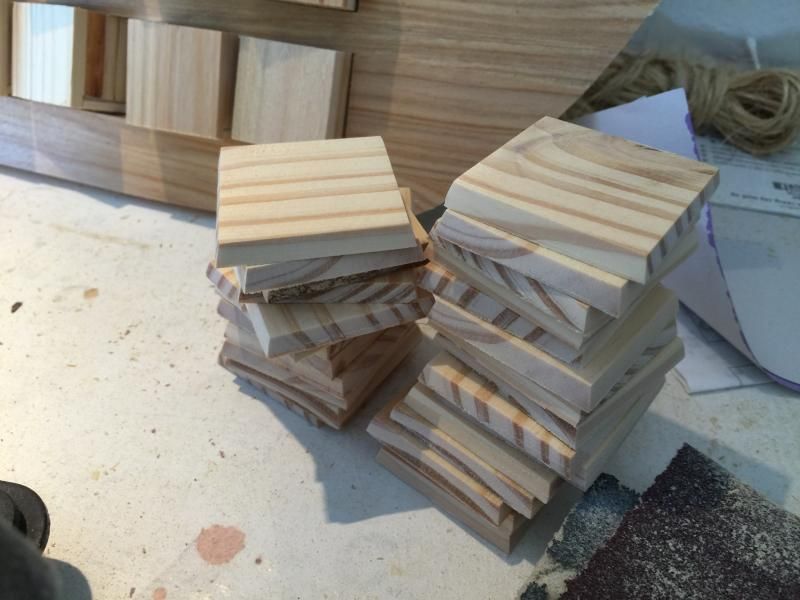 i used the disc sander to chamfer the edges. they were too small to use my round-over bit. i like the way this turned out anyway.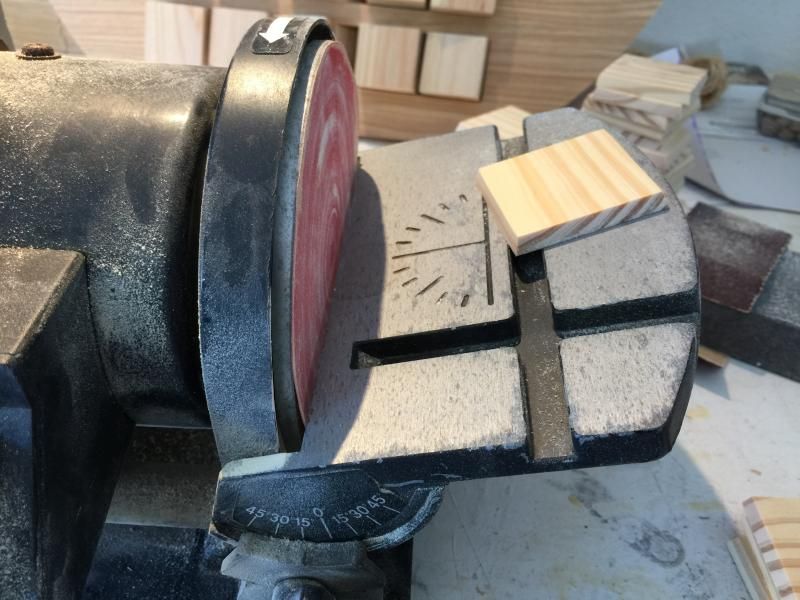 A test run to make sure they all fit. i had to sand down some of the drawers.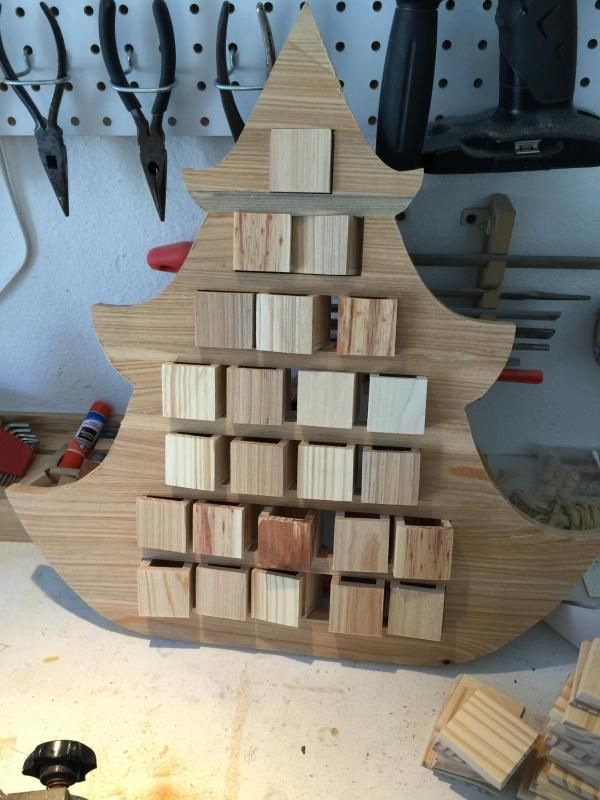 assembled. i didn't get pictures of the stand part of this, but it's just some scrap 2×4's that i had. i used a round-over bit to soft the edges.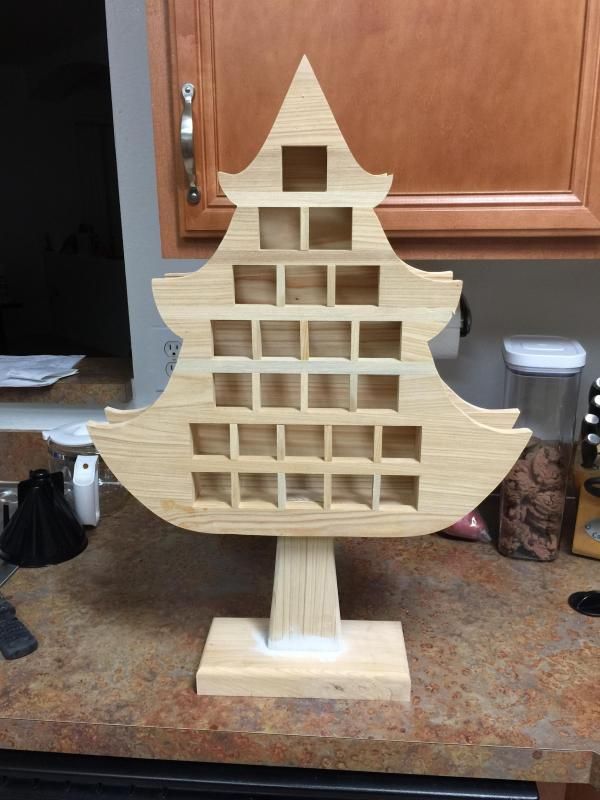 Then we started painting.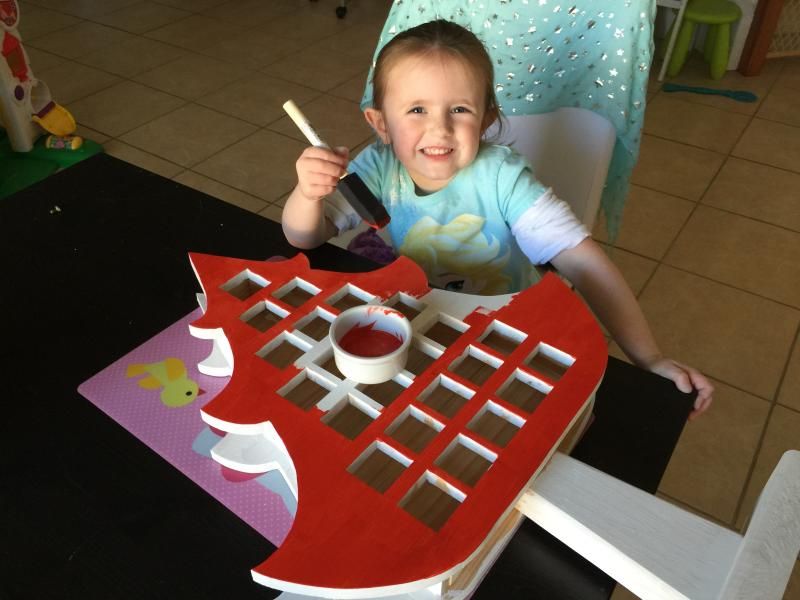 i glued on some small round knobs that i got from the craft store and painted all the drawers (while watching the hockey game. Go Bolts!)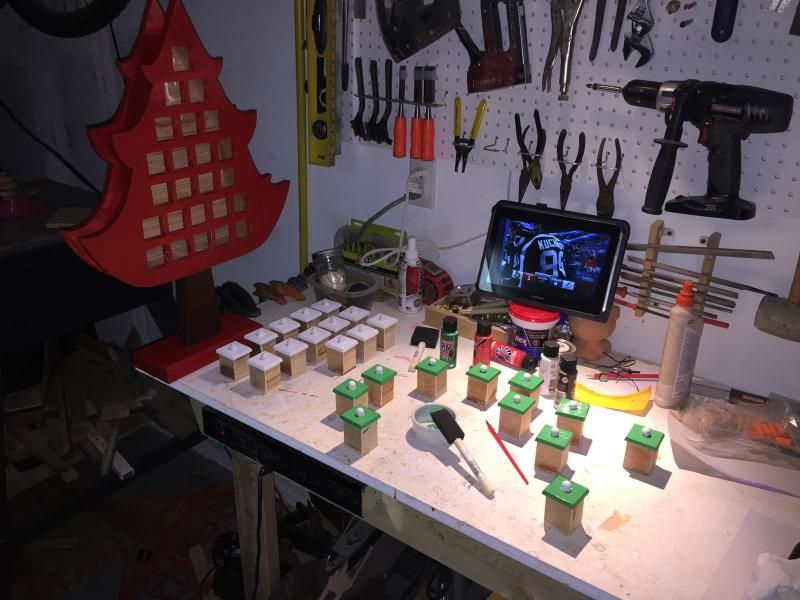 The finished product. well, nearly finished. i still need to add the numbers to each drawer, but i'm working on that.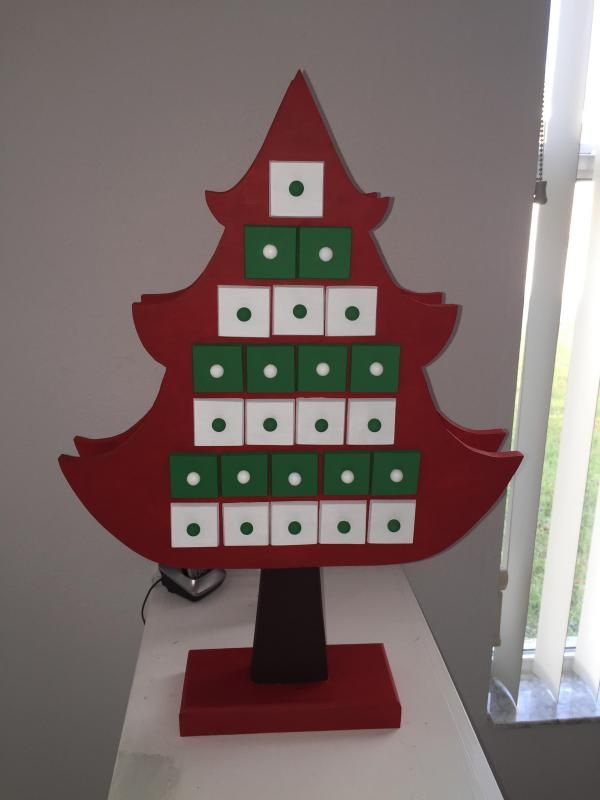 -- Kevin - Tampa, FL
---
---
---
---