---
This Kitchen we did this past summer. It has a lot of different woods as well as finish. A portion of the wall cabinets are alder with a rubbed through through painted finish. The Island is out of walnut and has been hand planed and distressed with a dark stained and glazed finish. An then the last wall cabinet is made out of wormy chestnut with heavy hand planing and distress.
Here a re few more pictures and a few close ups. You can click on the pictures to see a full view.
Thanks for looking!
The base cabinet below is an old piece that was purchased, the upper cabinet is the wormy chestnut unit that one of our builders made.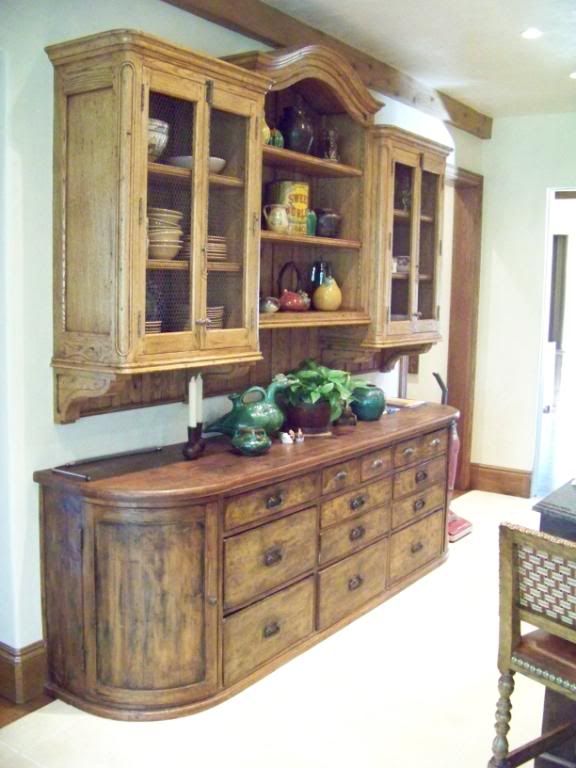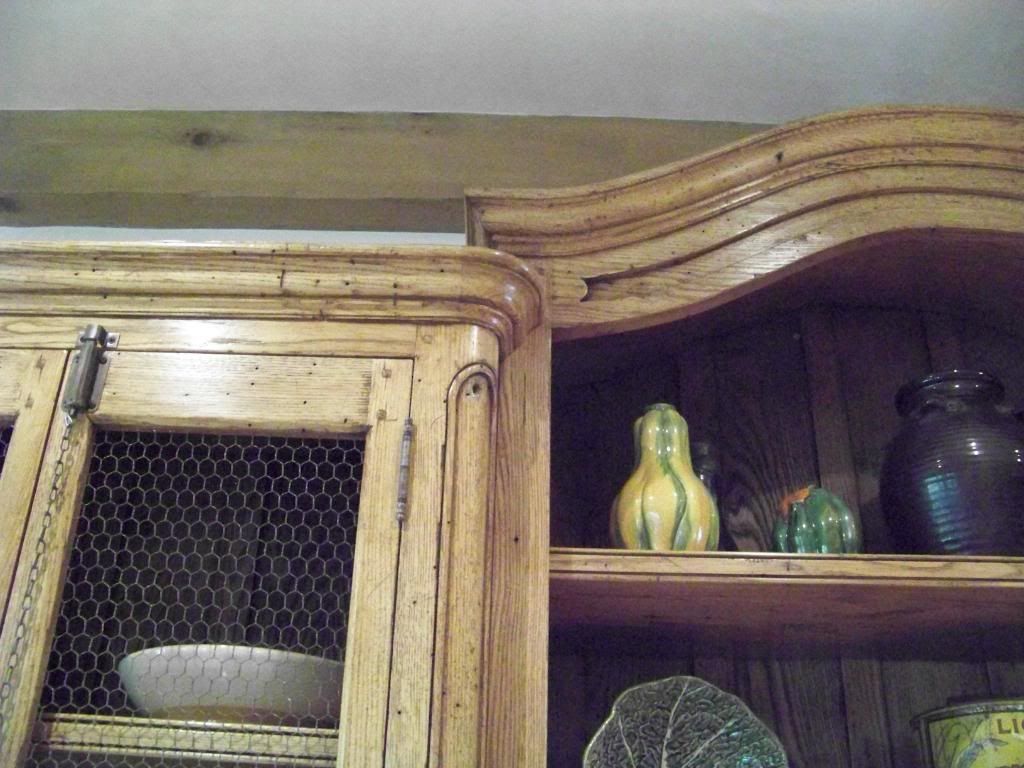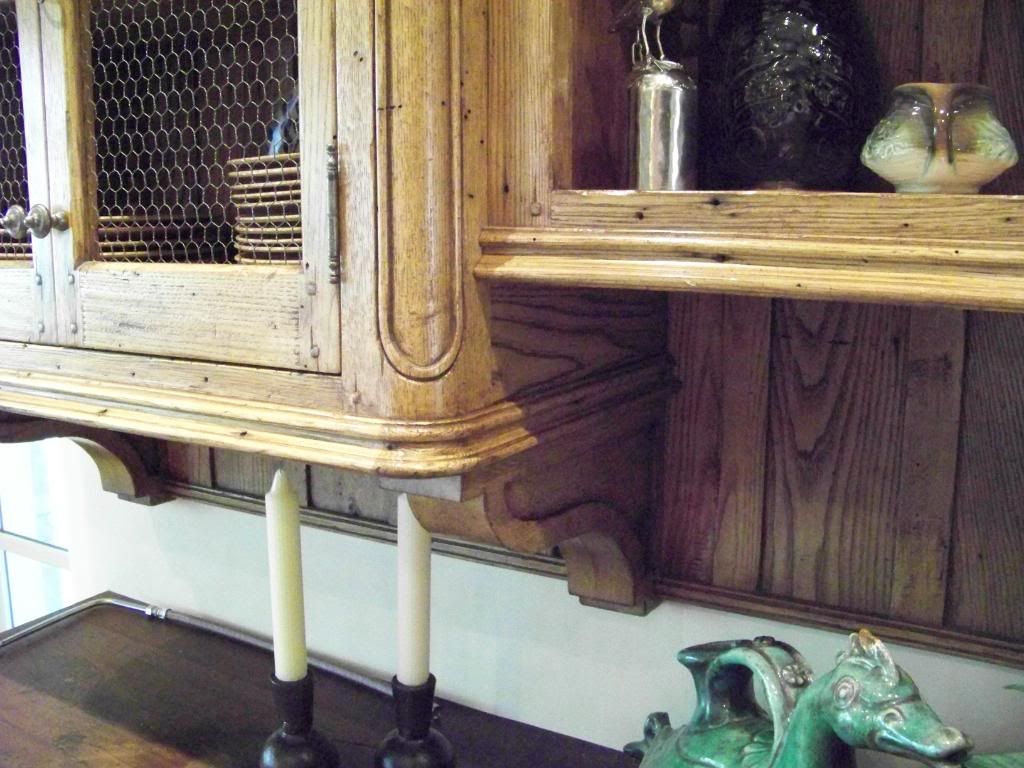 -- Les, Wichita, Ks. (I'd rather be covered in saw dust!)
---
---
---
---