---
Here'e the lower half of a vanity I just completed. Its built out of poplar, the finish is just a linen white paint. Maple drawer box's, behind the two small doors on each side is two pull out trays. The center section is a 35 1/2" radius. Over all width is 66".
I'm still working on the upper half, will be for a while. It has some muttin an mullin doors that will take a bit to make, as well as a curved bonnet between the two with rasied panels.
Below is the lower half of the linen cabinet. It will have the same kind of muttin and mullin doors on top of it as the vanity. Both units are being sent out so they can get them set and have the granit made and installed.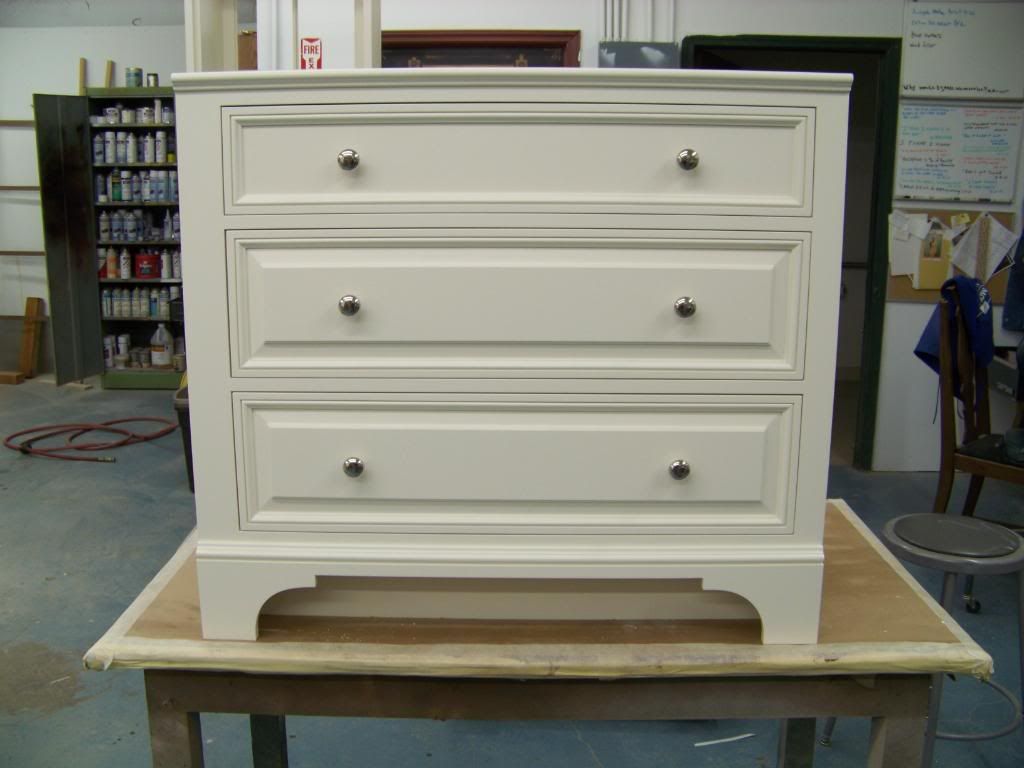 -- Les, Wichita, Ks. (I'd rather be covered in saw dust!)
---
---
---
---