---
Hey Lumberjocks,
I should be on my way to the airport now but I wanted to share this before I left. Here's a pen that I made with material I got out of the box from Pen Turners' Swap #2.
I really enjoyed making this pen; I'll list the materials at the end but see if you can guess from the pictures – I know some in the pen trade will be able to guess… the kit is a Rhodium Patriot.
There's not as much coloration difference from the top to the bottom – I guess it's the shadows from the way I photographed it.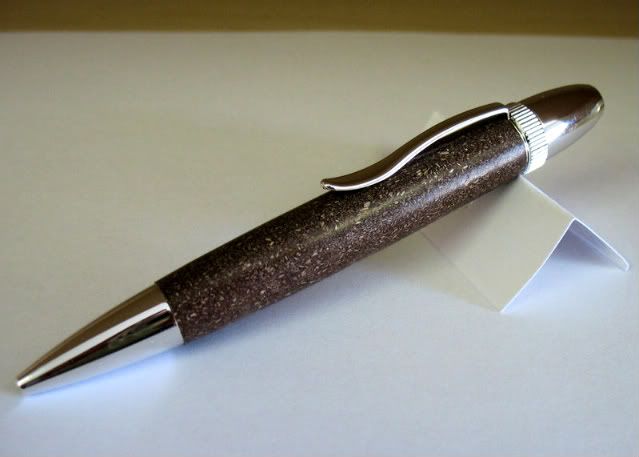 Give up??? This pen is made with a piece of composite decking! Trex type stuff. ScottB shared some of this from a project he did and I have to say it made a great pen – barrel feels very warm and soft with this material. I wasn't sure how to finish it so I just sanded and MM'd it then used some Renaissance wax.
I like it!
-- Tim D. - Woodstock, GA
---
---
---
---