---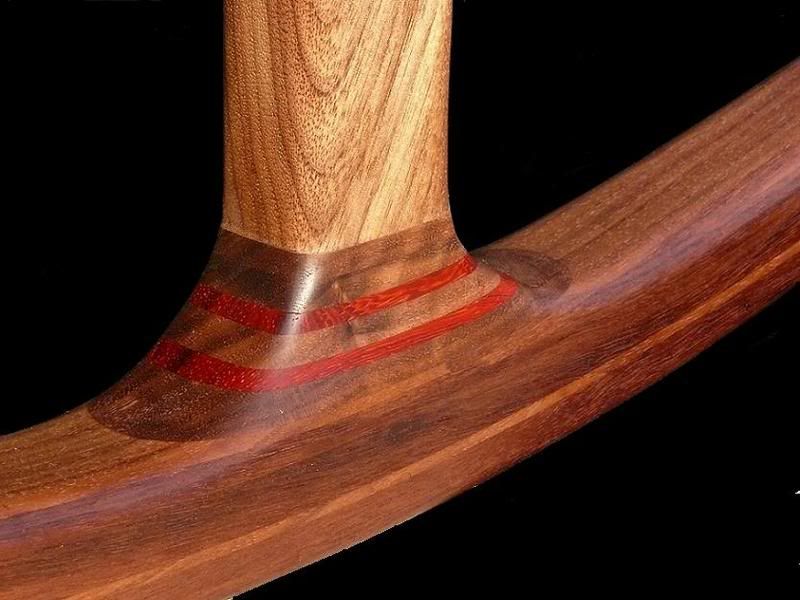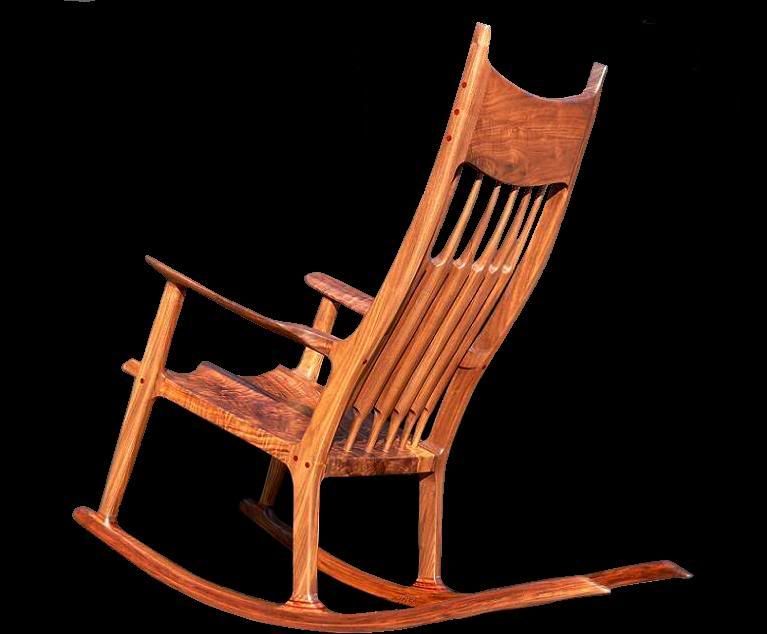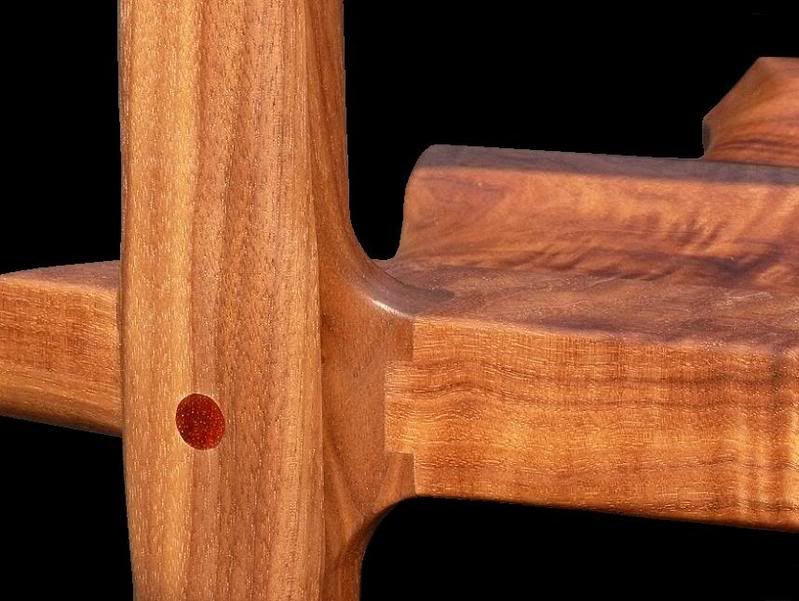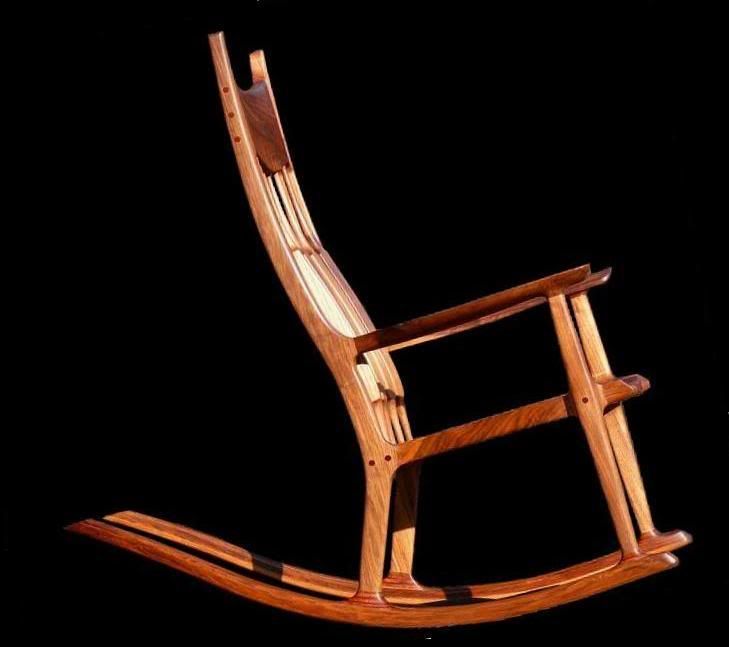 Some of you may know I have spent the last few months designing and building a Maloof style rocker. Now when i say designing. I do not mean that i designed anything that has not already been thought of before. What i mean is that i had no plans, dimensions or templates to work from. Wich made this a verry challenging project to say the least.
Before starting the project i spent weeks reading all of Sams books and movies. I also spent a great deal of time looking at chairs made by other people. I came across more than a few that were exceptionally pleasing to my eye. Especially one chair that was made by a Lumberjocks member his name was
Mark A. Decou http://lumberjocks.com/projects/84 I thought that his chair was one of the most atractive chairs i had seen yet. Besides Sam Maloofs chair that is. I recieved allot of guidance from Mark when i was stuck on certain things. He was a great deal of help and i want to thank him once again. i have also recieved allot of help from many different people on this site. its verry satisfying to know that there are so many people out there all over the world that care and share interest in the things that i am doing. especially
TODD http://lumberjocks.com/jocks/toddc hes the nicest guy ever and a verry talented artist. when someone of that caliber compliments your work its a verry overwhelming felling. Thanks TODD. another man who was of great help to me was bill Kapell. Bill is another verry talented rocking chair maker. when i needed to know something he had the answer and i thank him for that. anyways enough with the shout outs back to the chair
the rocking chair was a gift to some friends of mine who just recently had a beautifull baby girl. this project was a great opertunity for me to give the the gift of everlasting comfort to a new family. it was also a great way for me to challenge my woodworking skills. my fiance and i dropped the chair off at thier house just a few hours ago. i watched them sit in the chair for the verry first time as they rocked thier newborn girl. it was the most gratifying feeling in the world to see that. it was hard to let go of something that i worked so hard on but i new it was going to a family that was more then deserving. besides i can go look at it whenever i want. lol
It was made from 2 large slabs of figured walnut. all the seat joints were done the traditional way. the seat and legs were first dadoed, then rabbeted and pegged with 3/8" Padauk dowels. i went so far as to even turn the dowels on the lathe. everything was first rough cut on the bandsaw. then eventually shaped with rasps. after rasping with my finest file i used a cabinet scraper to take out all the visible crathches. i then sanded thru all the grits ending with 600 grit paper. the rockers were done by laminating 3/16" strips of walnut and padauk into a bending form. i used urea formaldehyde resin glue for the bent lamination procces. as for the finish i laid down base coat of linseed oil. i then aplied a thin sealer coat of formbys tung oil. after lightly sanding with 0000 steel wool i laid down the final 2 coats of tung oil mixed with a touch of varathane and beezwax.
-- i can do all things through christ who strengthens me
---
---
---
---