---
This rolling, convenient newspaper recycling stand I made a while ago to simplify and organize part of my life. It's beside the couch in the sun room. When the pile of papers gets high, I can pull the sides up to 30" and clip the little hooks to hold more papers.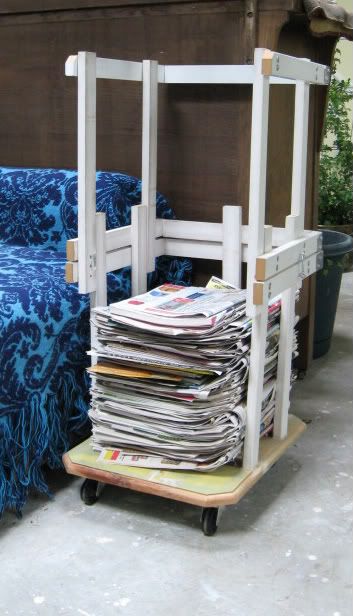 When the stack of papers is 30" or more, I just roll it over to the back door of the garage, load the papers into the trunk of the car, and head for the recycle station. In the meantime, it's great as a foot rest while I sit on the couch and read the papers and sip my tea. I can push it easily over into the corner because the 2" rolling casters swivel in the front and are non-swiveling in the rear. The papers are neatly stacked. They are ready for recycle, and I don't have to handle them until putting them into the car.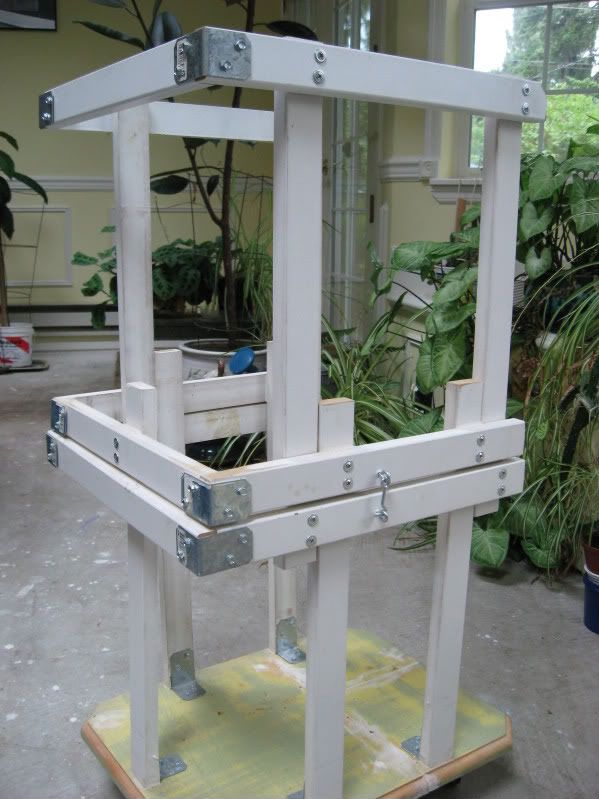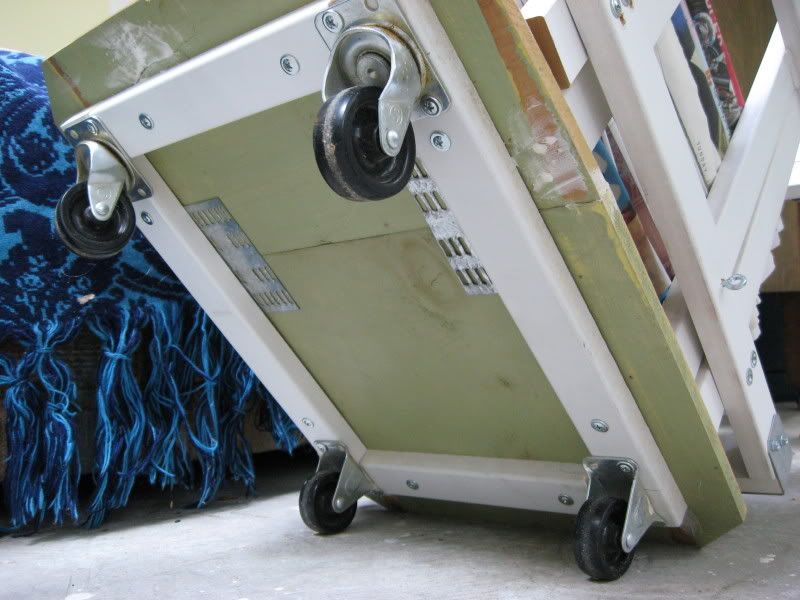 I did a "show & tell" speech about this at my local Toastmasters club. It created lots of excitement! Several people wanted one. Others were adamant about NOT having one in their homes!!! Turns out that because it is technically "not a piece of furniture", some spouses would not allow such a contraption into the home. If you like this idea, make it at your own risk! Be sure that you have your spouse's permission!
The most complicated part is assembly of the sides so that they slide next to each other when extended. It is a couple boards jointed with metal and glue; 1×2 pieces of medium density fiberboard (mdf); and some pan head screws; some metal brackets; and a couple screen door hooks.
The base is 19"x15". It's 3" off the floor; has routed round-over edges so as to not scuff any "real furniture". ENJOY!
-- Rich, Seattle, WA
---
---
---
---