---
A friend of ours bought a motorcycle this summer and asked me to put a gate across her open driveway. She already had a fence around the yard, but her driveway had nothing. I used a gate frame from my local Home Depot to make the 8 foot gate. I used cedar for the gate and the side panels. The fence ended at the edge of the driveway, so I had to insert new fence posts for these side panels. I cannot dig a hole for the fence posts, so I used a really neat post-hole device from Home Depot. Here it is on the ground:
You insert a 4X4 section in the end,
pound it in the ground and insert the correct length 4X4 and there you have it… a really secured fence post.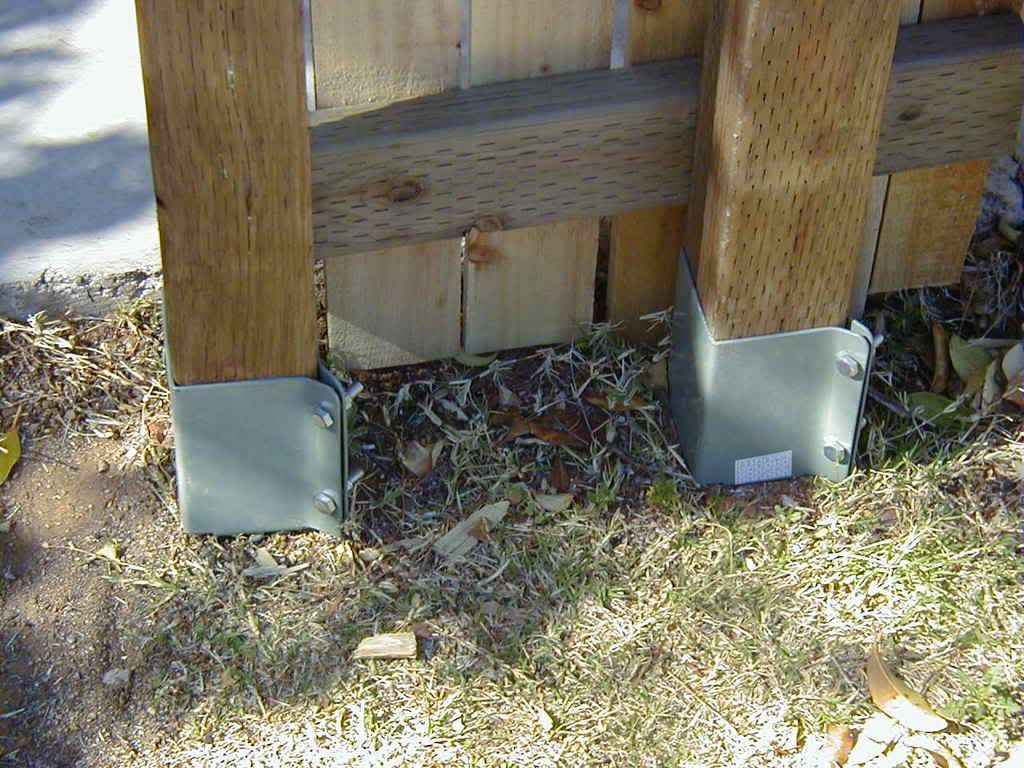 I have used these to make fences around my present property, as well as my previous one. One trick—insert a 3 1/2" piece of 2×4 or 1×4 between the 4×4 and the bottom of this post anchor. This will help prevent the 4×4 from being splintered by the gaps in the base of these anchors.
After I took these pictures the monsoon season came around, loosening the ground, so I added bracing on the corner and added a wheel on the edge of the gate to take the weight of the 8-foot gate.
Anyway, these fence post thing-a-majigs are the main reason I am posting this. I wanted to share these with all my buds on Lumberjocks…. sorry for the delay!
God Bless,
Hawg
-- Saving barnwood from the scrapyards
---
---
---
---