Today i went back out to the workshop, which was so cold the joys of autum, after i had taken the masking tape off i cleaned the glue off and sanded the outside of the box then cut and glued a piece of leather for the inside of the base then cut some mapple slip for the tray to sit on and glued it on.


while that was setting i made the tray which is made the same way as the box only on a smaller scale, then went about making a lid which is quite simple in design just a rebate to inset it intothe top of the box then i turned a knob out of pink ivory (Berchemia zey-heri) which is a great tight grained pink wood the knob is tennoned into the top. i finished the box with danish oil and this is the result…

i also made 20 other small boxes quite quick to make they were for some cuff link sets i am making for xmas they were made with a selection of woods like oak spalted beech sycamore and the tops were made with scorched douglas fir they were hinged with a simple roofing nail,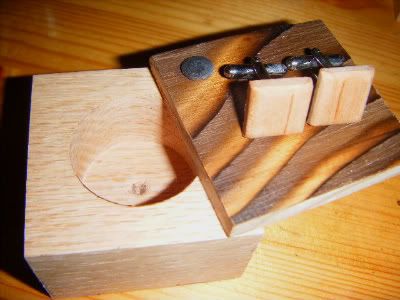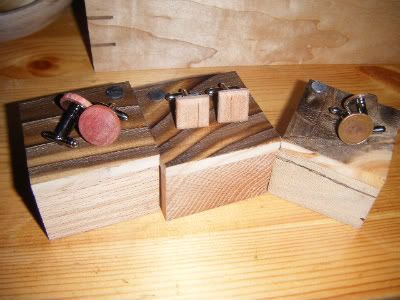 thats it for today time for a warm cup of tea..
-- thats not a mistake... i ment that
---