well here we are again
first i would like to thank joe lyddon and
his wife deanne
for their wonderful and gracious open home
and time with us
joe is a very meticulous woodworker


.
that works in his two car garage
that is loaded with the right tools
to do his quality work
from hand cut dovetails
to re-sawing and planing and milling stock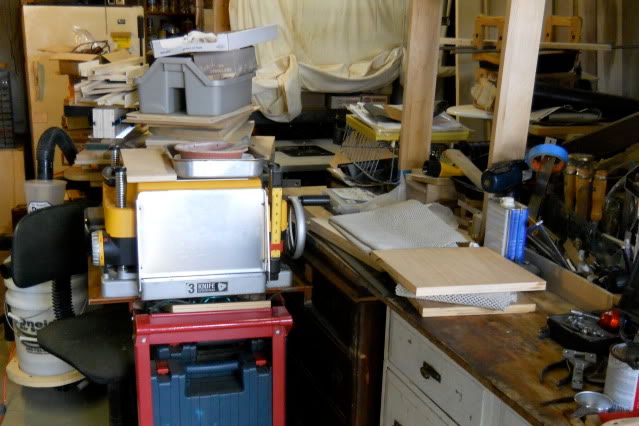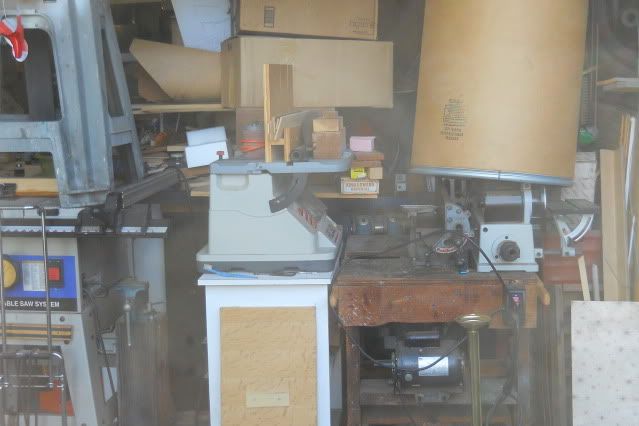 .
we spent three nights and two days talking
sharing and comparing notes about techniques
and methods
everywhere i looked
i saw evidence of his love of woodworking
boxes , jigs , shelves , magazines
and wood .
we sat to dinner the second night
and deanne asked me if i had ever had fondue
"sure , that cheese stuff in a little pot ,
you dip food in " says i
WRONG
raw meat and fish chunks
you cook on the table in boiling oil !
well what a feast
and something new for me
delicious !
when i first talked with joe
he had mentioned he had a rotting second story deck/balcony
i could help with


after many ideas (most of which cost money to do)
we came to the conclusion that cutting all this off the building
was the best way to do this
and then covering the raw joist ends and paneling
with metal drip caps and flashing's
sealed with silicone caulking
so joe rummaged around his garage
and came out with every thing we needed to do this
except the caulking and screws
home depot was 1 1/2 blocks away
in two days we had finished this project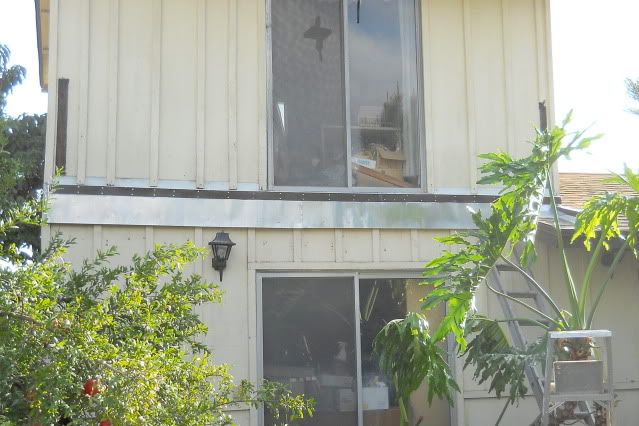 .
with the boss looking on the whole time

thank you all for your time
our journey continues
stay tuned !
-- david - only thru kindness can this world be whole . If we don't succeed we run the risk of failure. Dan Quayle
---