well folks
the work in rob's timber world finally finished
with an hour and a half to spare !
buddy and i spent that time packing
and cleaning up the motorhome
we we're privileged to use there
our thanks to rob and his lovely wife colleen
for the help and hospitality
rob was just getting started on the second shift
on a friday night to complete one of many orders
he has using reclaimed timbers
quite the operation !
we set out for the great trek north
to the sounds of Vivaldi
on a bright and sunny(?) afternoon
at 4:30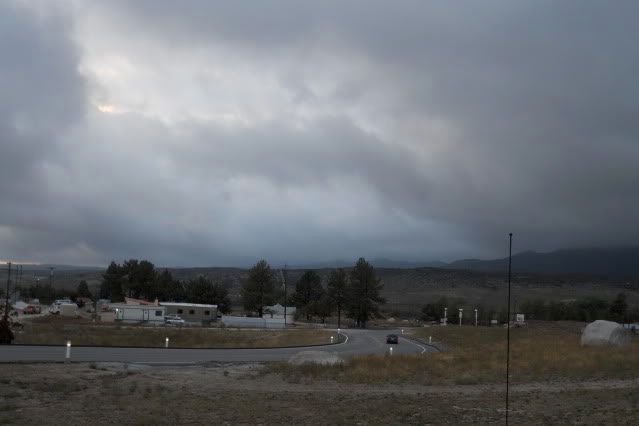 into the wilds of sprawling los angeles
(it has grown since i was last this way)
and by the first town temecula
at friday rush hour traffic in the dark
GOT LOST !
san diego and los angeles
were going home
freeways in every direction
5 lanes just to chose from
the slow lane i was in doing 75 mph
and us a stately 55
well i had been getting some pm's from an LJ there
so i stopped at a 7-11 to call for directions
phone was busy
so i looked at my computer on battery power
and drove thru this madness
hoping and praying for deliverance
gated community
pulled in behind another car
and got thru when he opened the gates
and found LJ'er Eric Childrees
and his gracious wife Soffia
who fed and watered us and helped me get directions to my night stay
an hour and a half away
eric has a thriving breadboard business
from his garage
and had some very interesting jigs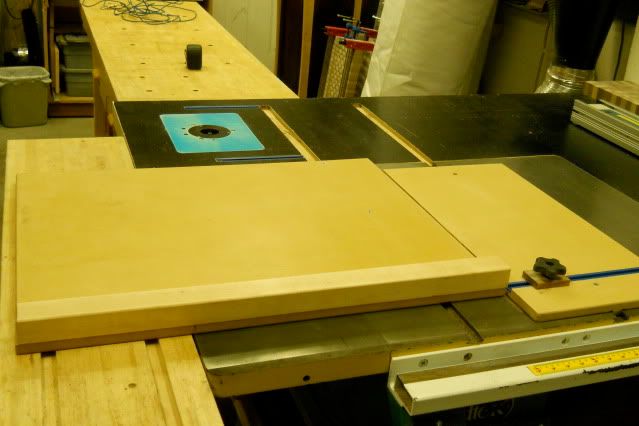 and a lazy susan (?) he had made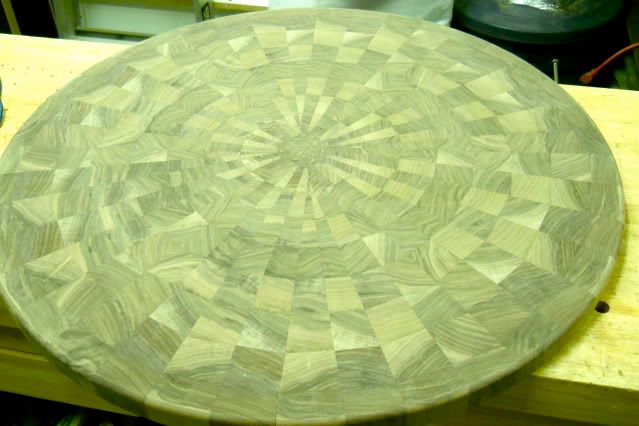 after lasagna and some coffee
(thank you both )
buddy and i drove thru the night
and getting lost twice again
arrived 6 hours late
to our next stop
and found this to sit on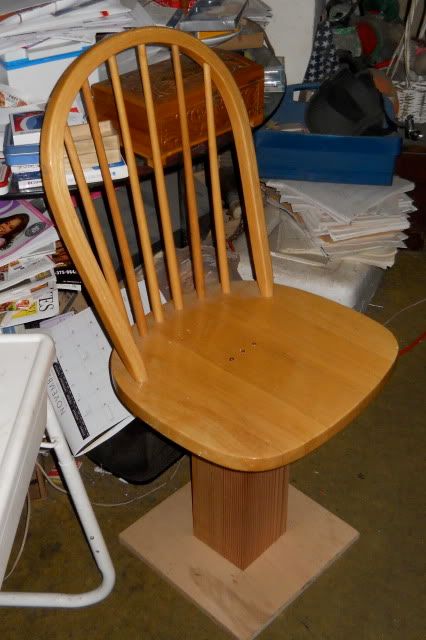 more to follow
http://lumberjocks.com/wb6ufx
(and yes that is Sam sitting )
as we continue our exiting journey
and meeting face to face
with our buddy's from LJ's
thank you
have a great week end
-- david - only thru kindness can this world be whole . If we don't succeed we run the risk of failure. Dan Quayle
---